Gateway School
---
The Gateway School is situated on the second floor of Nunnery Court, and was set up in September 2013. Its purpose is to provide an alternative educational environment for the young people of Hinchingbrooke School who find accessing mainstream school/lessons challenging, and need time out of them (due to a number of complex needs) whether it is on a part-time or full-time basis.

Staff
Additional External Staff
| Name | Title | email | Contact |
| --- | --- | --- | --- |
| Gemma Evans | Education Inclusion Officer | gemma.evans@cambridgeshire.gov.uk | 01480 379457 |
Referral
All students of The Gateway School have personalised programmes to meet their individual needs and have access to mainstream staff, off-site provisions and high levels of pastoral support in order to help them make progress both educationally and personally.
Referrals to Gateway School are discussed at the fortnightly student review meetings (VECS) which are attended by all Gateway staff plus Heads of Year, Assistant Heads of Year and Student Support Officers along with staff from the Safeguarding, Attendance and SEND teams. It is here that student welfare and educational provision is discussed at length, in order to put together an appropriate plan of support. Due to the complex needs of the students of Gateway School almost all will have some outside agency input either from the locality team via an EHA, health eg CAMHS or social care.
Mr Panther, who leads the Gateway team, is in close liaison with Gateway student's families, Hinchingbrooke School staff and outside agencies, working particularly closely with the Student Services team, which is also based in Nunnery Court (ground floor), to ensure a coordinated approach to the inclusion of identified students of Hinchingbrooke School.
All students referred to Gateway School have an Individual Alternative Education Plan (IAEP) signed by the school, parent/carer(s) and student which is regularly reviewed. Where required, timetables are changed accordingly (reintegration/change of provision) to ensure that the right educational and pastoral support package is in place for the student. Unless exceptional circumstances apply, all have the required 25 hours a week timetable.
Curriculum
Gateway School offers alternative provision (AP) to both KS3 and KS4 via a number of provisions. Students of all years, accessing Gateway School are taught in small groups by mainstream teaching staff and in some instances lessons are delivered by the Gateway School's Inclusion Workers. The exception to this is the delivery of ASDAN and tutor time whereby Key Stage 3 & 4 work together, where appropriate. (See below photos of Gateway school classrooms.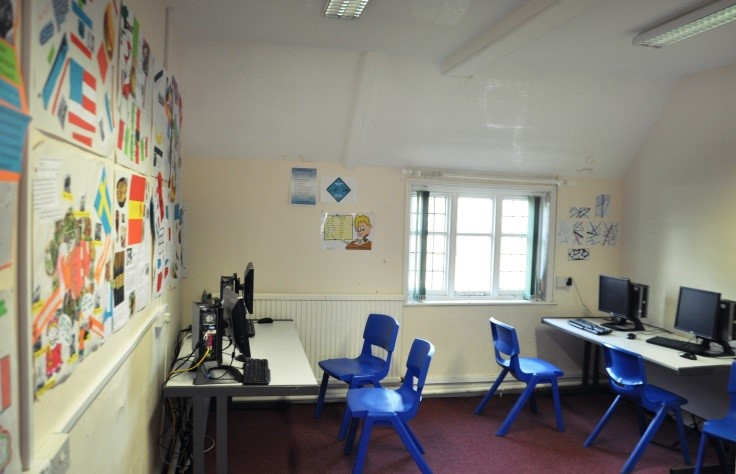 KS3 Classroom KS4 Classroom
Gateway School offers a full-time KS3 timetable delivering the core subjects of English, Maths, Science and ICT plus arts and humanities lessons, all of which follow the curriculum as delivered in the mainstream. This supports the reintegration of students so when they return to mainstream classes they have an awareness and knowledge of the subject being delivered. The KS4 Gateway timetable is delivered on 3 days a week offering English, Maths and Science. For the other 2 days students attend a variety of other off site placements such as local colleges, work experience placements and vocational training centres or in some exceptional cases, private study in the Gateway School.
There are also students from both KS3/4 who access their educational provision via a virtual online classroom. This can be via the delivery of live Gateway lessons through Teams, Hinchingbrooke on-line or through an external on-line school called Nisai. Some provisions for students are off site, effective systems are in place to support and monitor those who access them and all students are visited out on placement at least once a week by Gateway staff.
Gateway School also provides a place for identified students to access their breaks and lunches if required. (See below Gateway Schools social area used for break/lunch times by staff and students)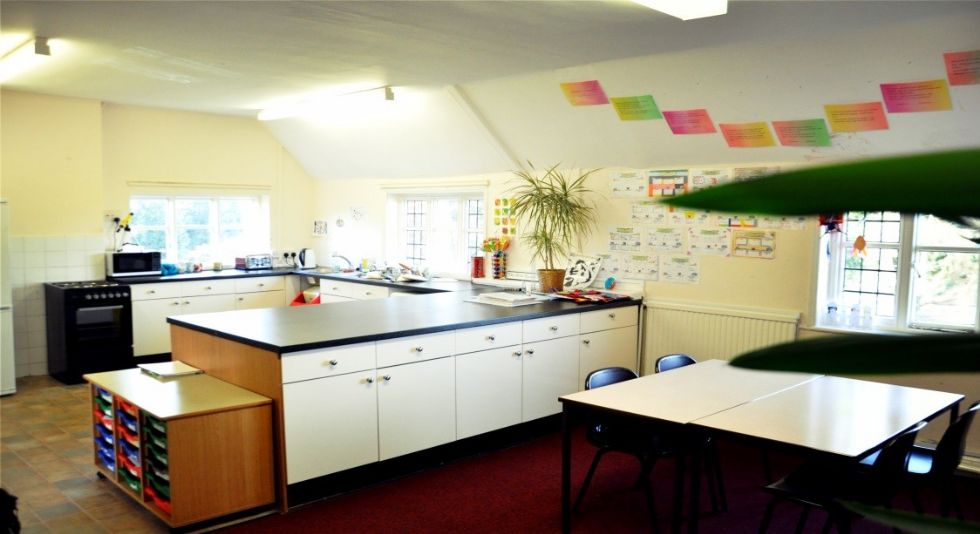 Progress
To monitor the progress of students who access Gateway School, termly reports are produced to track attendance, suspensions and attainment levels across all year groups. Students who access Gateway School will also be required to complete the same assessments that are delivered in the mainstream. This monitoring process is supported by our EIO (Educational Inclusion Officer) who takes on a quality assurance role of all of Gateway AP and acts as a 'critical friend'.