Uniform & Appearance
---
At Hinchingbrooke we believe that a school uniform gives a sense of belonging and pride in the school whilst ensuring equality amongst students. In addition, a smart appearance contributes positively to the students' attitude to work and study; it also significantly influences how the school is portrayed to the general public.
Students must wear full school uniform (including acceptable footwear) on all school occasions and on the way to and from school. School uniform is an important feature of Hinchingbrooke School and on accepting a place for your child at the school you agree to support us in this matter. Your child coming to and from school is a walking advertisement for the school and their uniform and behaviour should under no circumstances bring the school into disrepute. School authority over its students extends beyond the school gates and disciplinary penalties will be applied to students who let the school down.
Thank you for all your support.
Staff will conduct regular checks to ensure that uniform standards are maintained. So please read the guidelines for uniform and PE sports kit.


To further help parents and carers with online ordering, Price and Buckland have produced a 'How to Order' video and a 'Sizing Information' video. These videos can be found on the Price and Buckland website Hinchingbrooke School (pbuniform-online.co.uk). Please go to the HELP section at the top of the screen, then click on How to order or you can simply use the following links:
https://www.pbuniform-online.co.uk/howtoorder
https://www.pbuniform-online.co.uk/sizing-information
If you need financial support to purchase uniform, applications can be made to access the Financial Assistance Fund. Please contact the appropriate Student Support Officer to apply.
---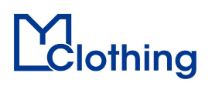 TESCO garments are managed by MyClothing. The links below are represented by each House to make sure the correct badge is used for blazers:
CROMWELL
MONTAGU
PEPYS
VESEY
WYLTON
---