Vacancies
See our current vacancies and other opportunities within ACES Academies Trust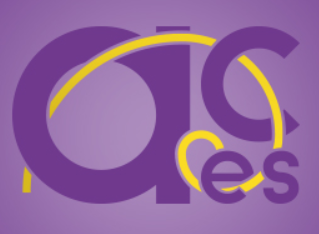 Working for Hinchingbrooke School
Hinchingbrooke is an outstandingly beautiful school. Set in acres of grounds and adjoining a country park, Hinchingbrooke House was formerly the family home of the Cromwells and of the Earls of Sandwich.
We have a magnificent range of much more modern purpose-built facilities, such as a swimming pool, an all-weather sports pitch, a Performing Arts Centre and designated subject suites. Extra-curricular activities (music, drama, sport and Duke of Edinburgh) are a much valued feature of the school and we seek to appoint teachers willing to help maintain this tradition. A fitness suite is available for staff use.
Our focus lies very much in the area of teaching and learning and believe that this must be at the heart of all our developmental work as we seek to fulfil the potential of each and every one of our students.​
PROFESSIONAL DEVELOPMENT
We are committed to the professional development of all staff. We have staff involved in studying for higher degrees, the National Professional Qualification for Headship (NPQH) and the leadership and management training course led by the LEA, paid for by the school. We run a full ECT induction course. All of this is in addition to regular opportunities for staff to participate in subject, pastoral and other training.
application procedure
Completed applications should be returned to jobs@hinchbk.cambs.sch.uk. Please DO NOT send us your CV as it is not going to be considered. If you wish receipt of your application to be acknowledged, please make sure that you advise us in your application. Short-listing for the post will take place shortly after the closing date and you will be notified of the outcome in due course.
We welcome applications from all sections of the community and we carry out diversity monitoring in order to help us monitor our recruitment processes and establish whether we offer real equality of opportunity for our prospective and existing staff. The personal information requested in our monitoring form (Section 2 of the application form) will help us to ensure that our policies and practices are fair and effective. The monitoring form will not form part of the selection process and the information provided will be treated in strictest confidence and processed in accordance with the Data Protection Act 2018. Relevant contents may be verified prior to short-listing but will not then be used for selection purposes.
We will make sure, whenever possible, that the application process is adapted to suit the needs of applicants who have a condition that gives them rights under the Equality Act 2010. If you have difficulties or are unable to complete the application form because of a defined disability under the Equality Act, please contact us as soon as possible to discuss in confidence.
---
Hinchingbrooke School is committed to promoting and safeguarding the welfare of all students