Uniform Ordering
---
Price & Buckland is the main school uniform provider. Please be aware that the PE kit can ONLY be purchased through Price & Buckland.
Price and Buckland Information
You can place a uniform order direct with Price & Buckland, via the link below, for delivery to your home address and this will be received within 2 - 5 working days. Otherwise orders placed for delivery to school will be sent to the school only twice a month (2nd and 4th Monday). The school will arrange delivery via your child's form tutor where possible, unless you wish to collect direct from the Main School Reception between 9am – 4pm from the Tuesday after the delivery date. Please note summer holiday collection dates can be found on the Home Page of the website.
The school is not able to accept any returns and we cannot be held responsible for any incorrect, damaged or incomplete orders. Any problems relating to your uniform orders have to be directed to Price and Buckland at the address/number below:

If you are unable to order online, please complete the order form attached below and send directly to Price & Buckland Ltd.
Post completed form to:
Price & Buckland Ltd
Benneworth Close, Hucknall, Nottingham NG15 6EL
Tel: 0115 9640827 Fax: 0115 9640769
---
Tesco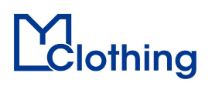 TESCO garments are managed by MyClothing. The links below are represented by each House to make sure the correct badge is used for blazers:
CROMWELL
MONTAGU
PEPYS
VESEY
WYLTON
---
Financial Assistance
If you need financial support to purchase uniform, applications can be made to access the Financial Assistance Fund. Please contact the appropriate Student Support Officer via communications@hbk.acesmat.uk to apply.