Book Launch
The new book is now on sale.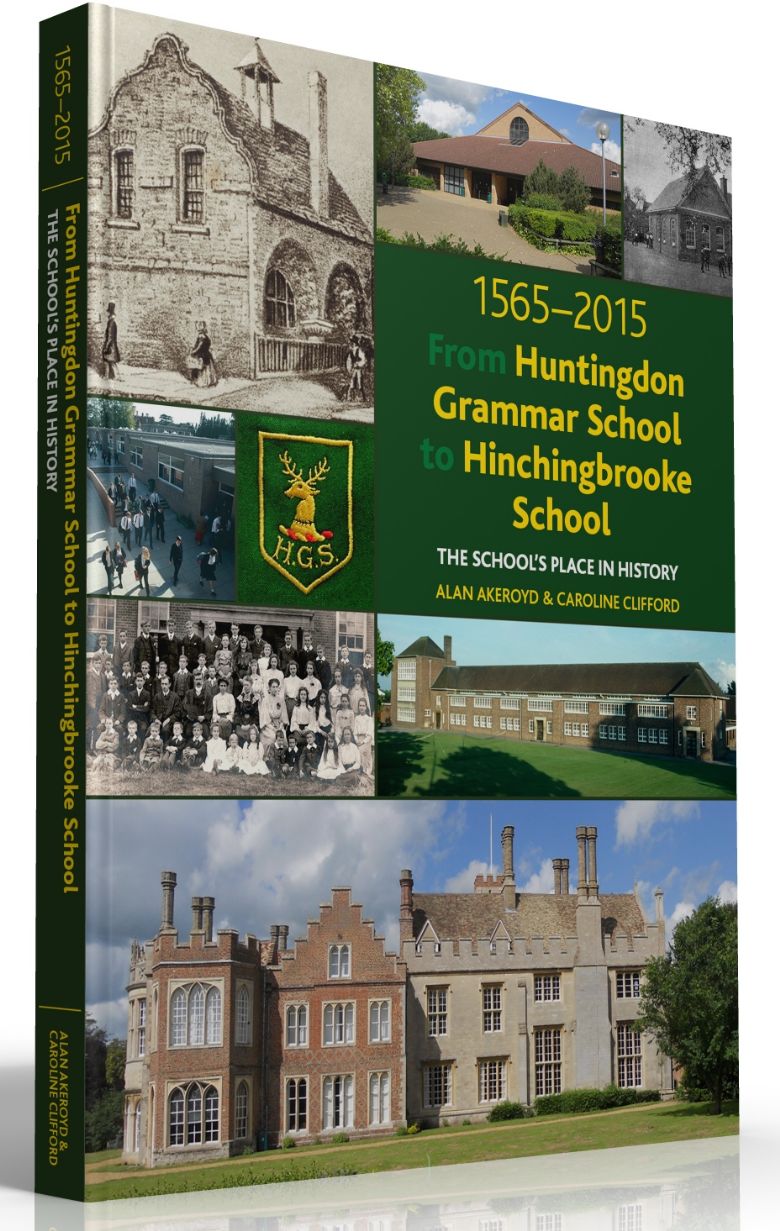 You can obtain a copy in person from:
Hinchingbrooke School Reception
W.H. Smith, High St, Huntingdon
Huntingdon Town Council office, Market Hill, Huntingdon
Brampton Village Primary School Reception
The Pharmacy, 2 Causeway, Godmanchester
It costs £15 if you collect it in person
To order by post, please write to:
Finance Department (450th Anniversary Book), Hinchingbrooke School, Brampton Road, Huntingdon, PE29 3BN, enclosing a cheque for £15 + £4.50 postage = Total of £19.50 payable to 'Hinchingbrooke School'. Please write your full address (including postcode) on the back of the cheque. Or you can pay by credit/debit card by ringing 01480 420502. please direct general enquiries to communications@hinchbk.cambs.sch.uk or school switchboard 01480 375700
Sunday 19th October saw the launch at Hinchingbrooke House of the new book "From Huntingdon Grammar School to Hinchingbrooke School. The School's Place in History"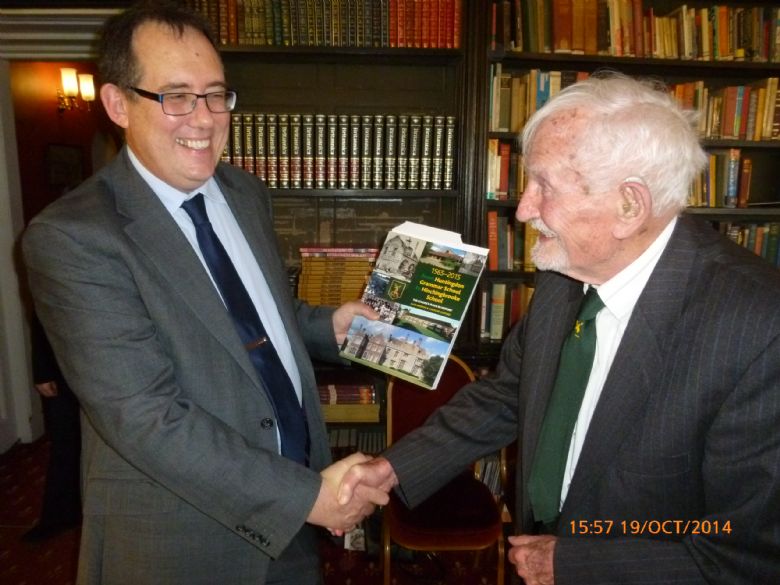 Hinchingbrooke School Principal Andrew Goulding presenting Pip Harrison, the oldest known former pupil with the first copy of the book.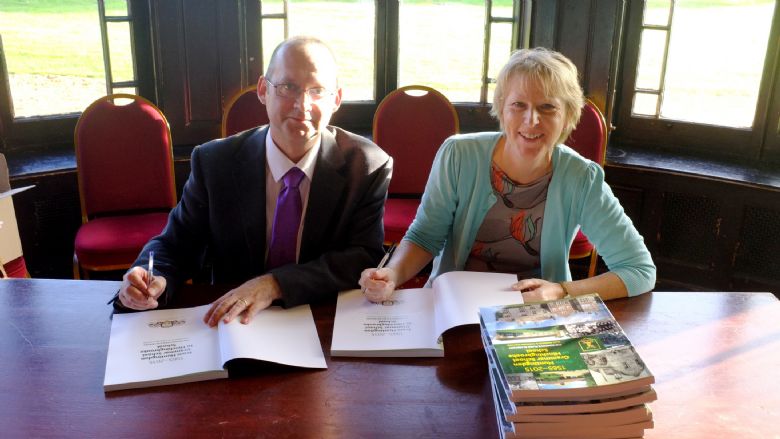 Authors Alan Akeroyd and Caroline Clifford signing books at the launch