About US
---
Principal's Welcome
I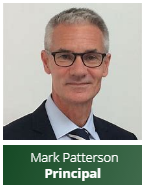 t is my privilege to welcome you to Hinchingbrooke School; a remarkable school in many ways
​Hinchingbrooke is set in acres of beautiful grounds and adjoining a country park. Hinchingbrooke House was formerly the family home of the Cromwells and of the Earls of Sandwich. The school finds inspiration from its heritage and gives both staff and students a very special pride and a sense of identity that we capture in the phrase: We are Hinchingbrooke.
Our Mission is a clear statement of why the school exists; our Values provide solid foundations for our work to develop our students as great people; and our Key Focuses make clear that we understand well what matters most in school – you will find the detail of our Mission, Values and Key Focuses below.
School is about much more than examination results, important as those are. Our students' wellbeing is paramount: we aim to know every one of our students, we want them to be happy, and we also want every one of them to feel there is someone in school to whom they can turn, if and when they need to. Our strong sense of community is captured in our pastoral work through HBK.COM.
Beyond the classroom, we aim to provide a wide range of high-value extra-curricular opportunities for our students to meet their needs and interests, to develop them as well-rounded young people and, crucially, to enable them to have fun!
The educational experience at Hinchingbrooke brings change, challenge and opportunity. Our students' personal response to these goes a long way to determining their quality of life after leaving school, which is why from day 1, we emphasise Hard Work, High Standards, and Kindness.
The school is well served by a team of highly committed teachers and support staff, working in partnership with governors and parents to provide the very best possible education for our young people. There is an immense vitality here and a real sense of togetherness. Hinchingbrooke students develop their confidence and skills to become well-rounded young adults, ready to take their next steps, whatever those may be. By being a part of history they develop a sense of heritage and, by looking forward and preparing for their very different and exciting futures, they develop a sense of destiny too. We are proud of our students and if you take the opportunity to come and meet us, we believe you will see why.
We are Hinchingbrooke.
Mark Patterson
Principal
our mission
Our Mission is to provide a high quality education for all our students, so that they learn and achieve well, and develop as well-rounded young people ready to take their next steps and equipped to learn
OUR CORE VALUES
Hard Work: Hard work is key to success in school and in life; we work hard every
lesson, everyday

High Standards: We aim high in everything we do, because a high bar inspires us to
constant improvement

Kindness: Kindness is our way; we look after ourselves, each other and our school, so that we can grow together
our key focuses
We keep things simple. We have three focuses:
This is how we teach: The Hinchingbrooke Approach to Teaching is designed to ensure a high standard of teaching across the school, every lesson, every day
This is how we learn: We all learn in remarkably similar ways; we base our approach to learning on the best research we can find about what works
This is how we behave: Outstanding behaviour, every lesson, every day, is the best foundation for outstanding learning, so we expect nothing less