About US
Hi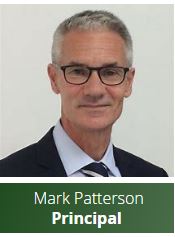 nchingbrooke is a remarkable state school, set in acres of beautiful grounds and adjoining a country park. Hinchingbrooke House was formerly the family home of the Cromwells and of the Earls of Sandwich. The school finds inspiration from its heritage and gives both staff and students a very special pride and a sense of identity.
Our mission is to Inspire excellence Fulfil potential Develop character
We aim for all students to be nurtured as uniquely talented individuals, finding fulfilment through their learning and the development of their intellectual, creative, physical and emotional capabilities.
We aim for our students to develop the moral integrity to become responsible global citizens, so that they may take their place in society with confidence. We are confident that anyone associated with the Hinchingbrooke learning community, student or adult, will leave the richer for their experience.
Mark Patterson
Principal