About US
---
It is my privilege to welcome you to Hinchingbrooke School. Here you will gain some insight into the very essence of what is quite a remarkable school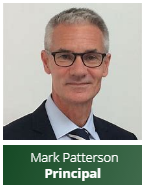 Hinchingbrooke is set in acres of beautiful grounds and adjoining a country park. Hinchingbrooke House was formerly the family home of the Cromwells and of the Earls of Sandwich. The school finds inspiration from its heritage and gives both staff and students a very special pride and a sense of identity.
We aim for all students to be nurtured as uniquely talented individuals, finding fulfilment through their learning and the development of their intellectual, creative, physical and emotional capabilities.
We aim for our students to develop moral integrity and become responsible global citizens. We aim to instil values in our students such as compassion, tolerance and a sense of justice. We therefore encourage them to develop a strong sense of responsibility towards each other and to those beyond their immediate community.
The pursuit of academic excellence is crucially important, but the learning experience for Hinchingbrooke students is not confined to the classroom. We are fully committed to the idea of an all-round education where personal development is valued as well as examination success. "Intelligence plus character – that is the goal of true education" (Martin Luther King Jr). Learning is at the heart of everything that we do and, from the moment students arrive in Year 7, they are encouraged to think critically about the world in which they live, to be innovative in their thinking, responsive to each others' needs and to express their ideas in a range of imaginative ways.
The educational experience at Hinchingbrooke brings change, challenge and opportunity; a student's personal response to these goes a long way to determining their quality of life after leaving school. Hinchingbrooke inspires excellence by its very nature, and those who work here seek to fulfil the potential of all participants in our unique and remarkable educational community.
The school is well served by a team of highly committed teachers and support staff, working in partnership with governors and parents to provide the very best possible education. There is an immense vitality here and a real sense of community. Hinchingbrooke students develop their confidence and skills to become well- rounded young adults, ready to take their place in society. By being a part of history they develop a sense of heritage and, by looking forward and preparing for their very different and exciting futures, they develop a sense of destiny too. We are proud of our students and if you take the opportunity to come and meet us all, as I sincerely hope you will, we believe you will see why.
Mark Patterson
Principal
our mission

OUR CORE VALUES

our key focuses