HBK A Level results 2023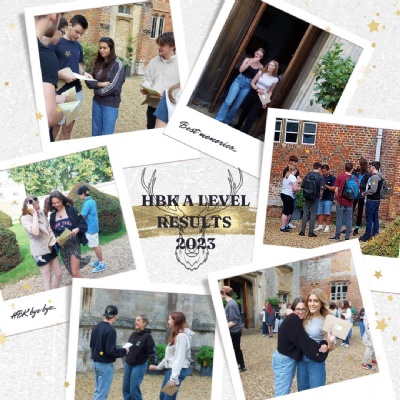 Students and staff at Hinchingbrooke School are celebrating another year of strong A-Level results
At Hinchingbrooke School, 173 Year 13 students received their A Level and BTEC results today (August 17), with 23.1 per cent of all grades being A* or A and half being B or above.
At A-Level, Hinchingbrooke School have maintained an average grade of B despite the national policy to reduce overall grades to 2019 levels.
The school reported that there were also some students who performed exceptionally well despite facing huge personal challenges.
Mark Patterson, the principal at Hinchingbrooke, said: "We knew this year after the disruption of the pandemic that the national policy would be to return to pre-pandemic grade levels, and as such, we were expecting lower results this year.
We are thrilled to say that we have maintained our overall levels of achievement and indeed surpassed our 2019 results.
We are proud of every one of our amazing students and our staff who have worked tirelessly to support our students in achieving these pleasing results.
We wish all of our students well for their next steps. We are Hinchingbrooke."