2023 Careers Fair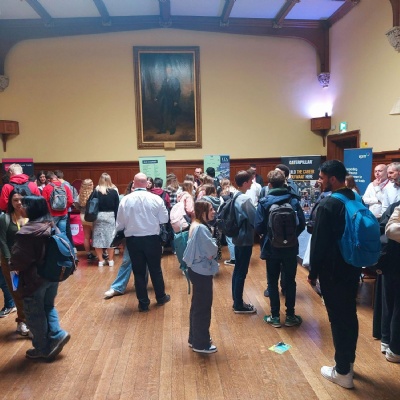 The first Careers Fair held post-Covid 17 May 2023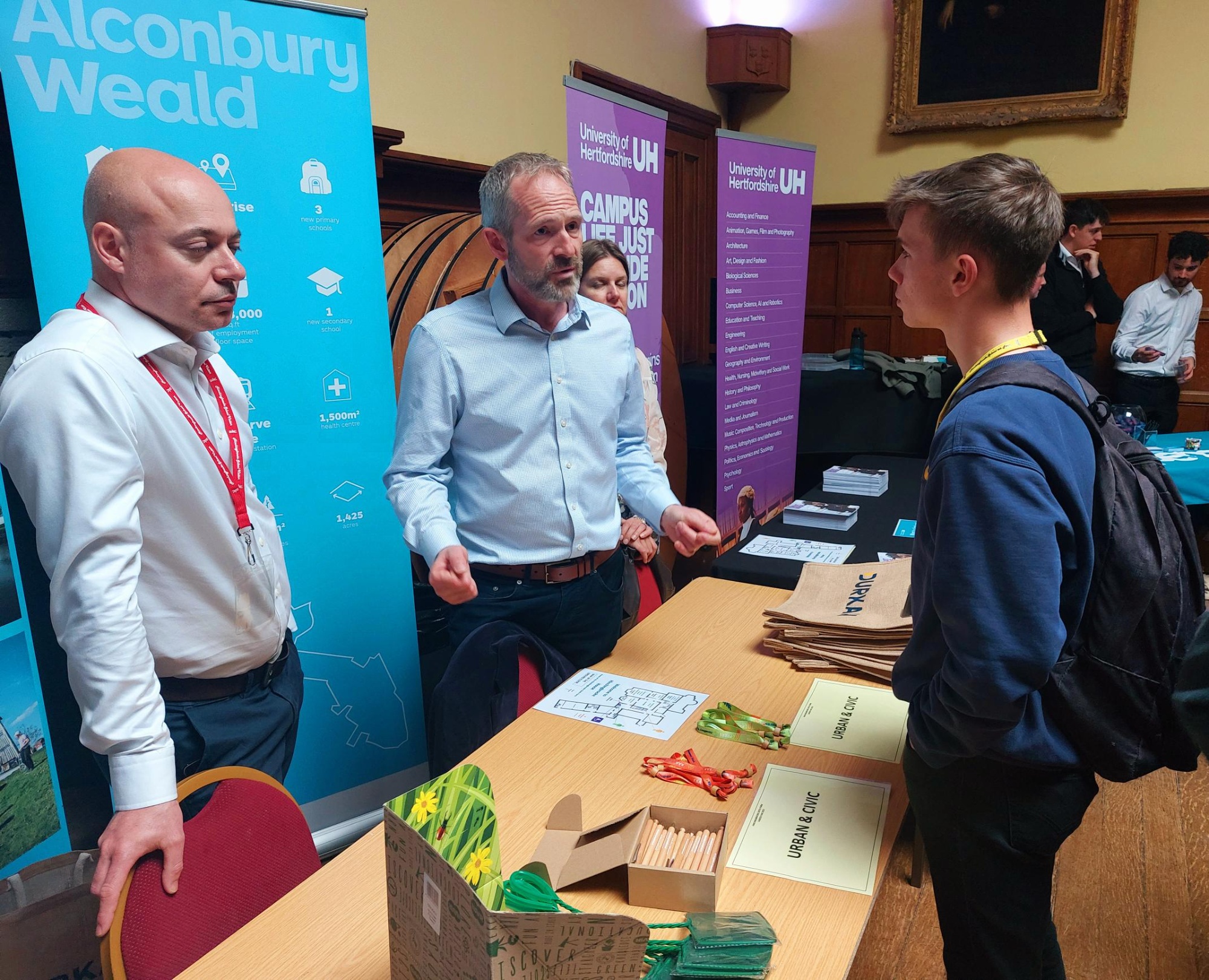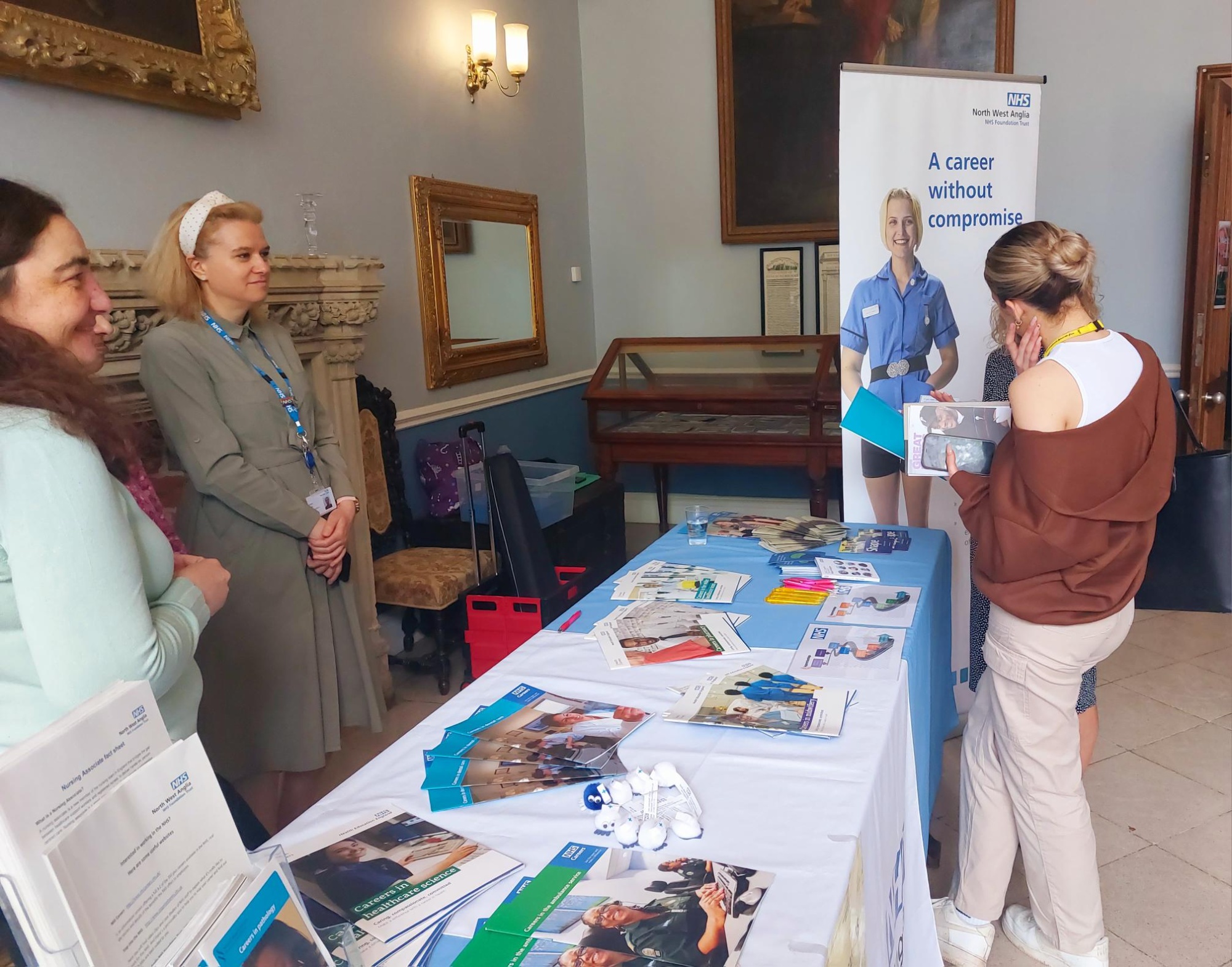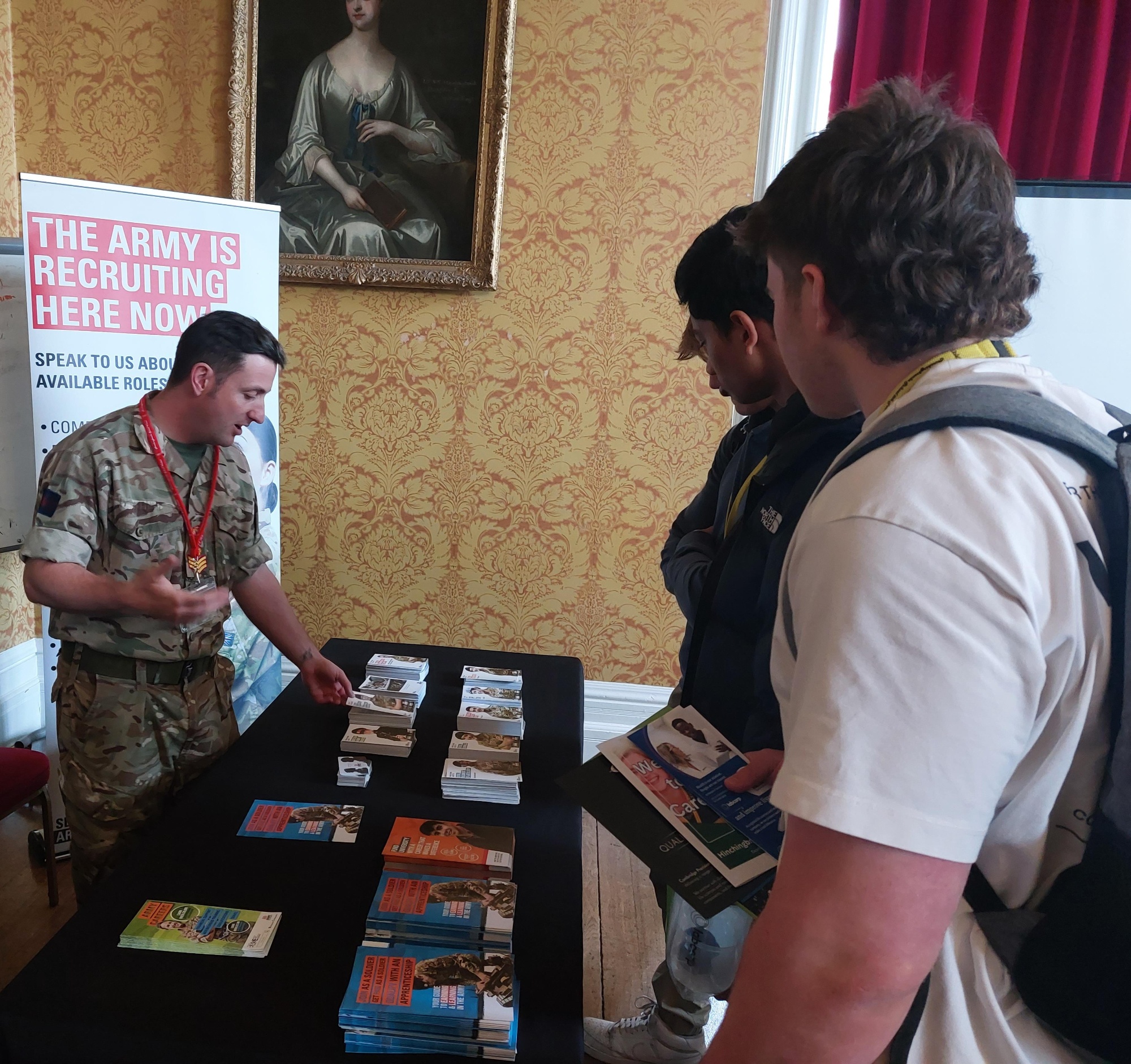 The event, held 17 May in the afternoon, was attended by over 20 different exhibitors from a wide range of sectors including Universities, the military and the NHS. We used 5 of our beautiful rooms in the House to host the event: The Inner Hall, The Outer Hall, The Assembly Room, the Pedigree Room and the Chapter House.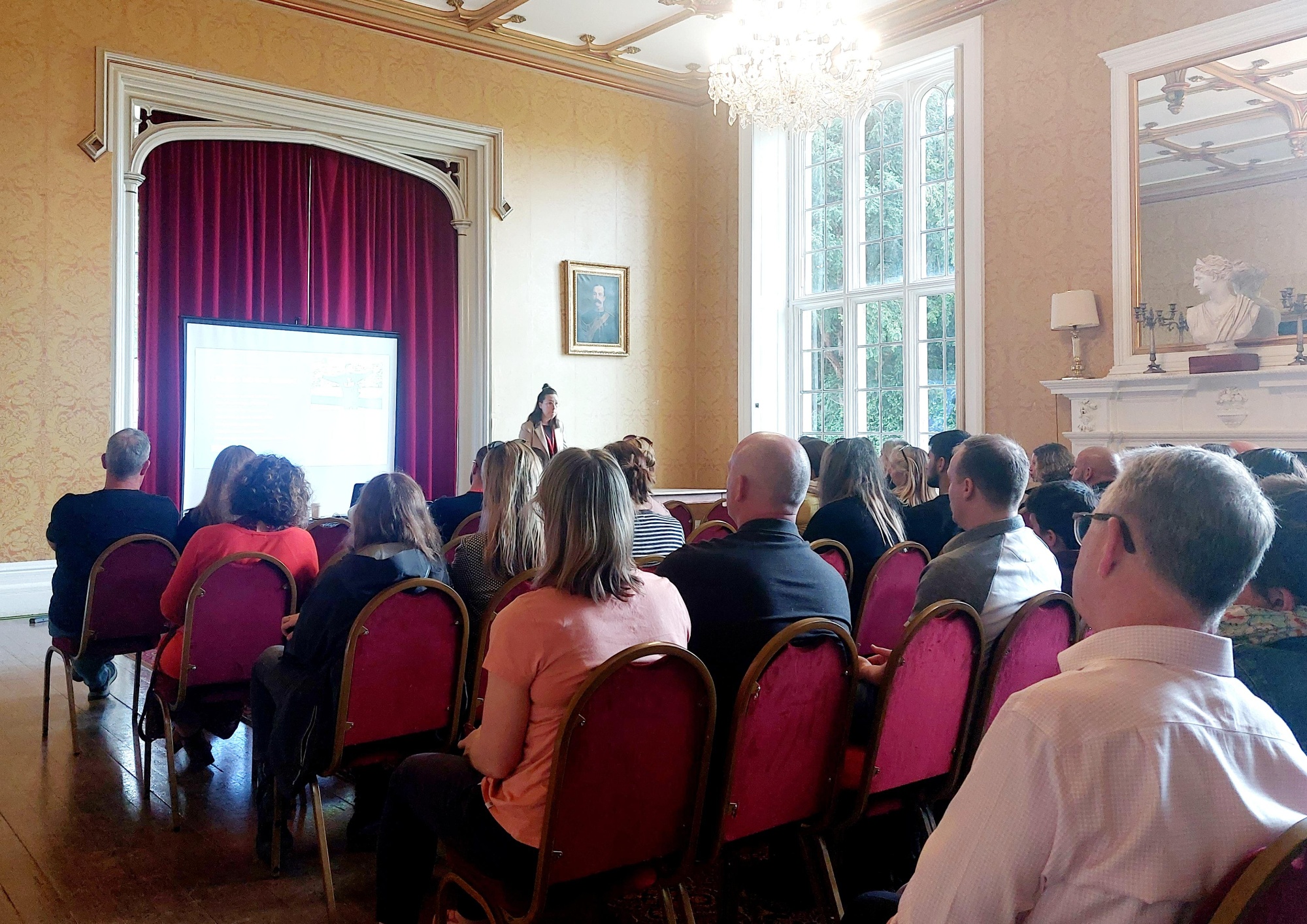 All 225 year 12 students participated in the event. They also attended a comprehensive talk in the PAC covering full time university degree study and degree apprenticeships from the University of Hertfordshire and the University of East Anglia. In the evening over 80 parents and carers attended the same presentation followed by Q&A.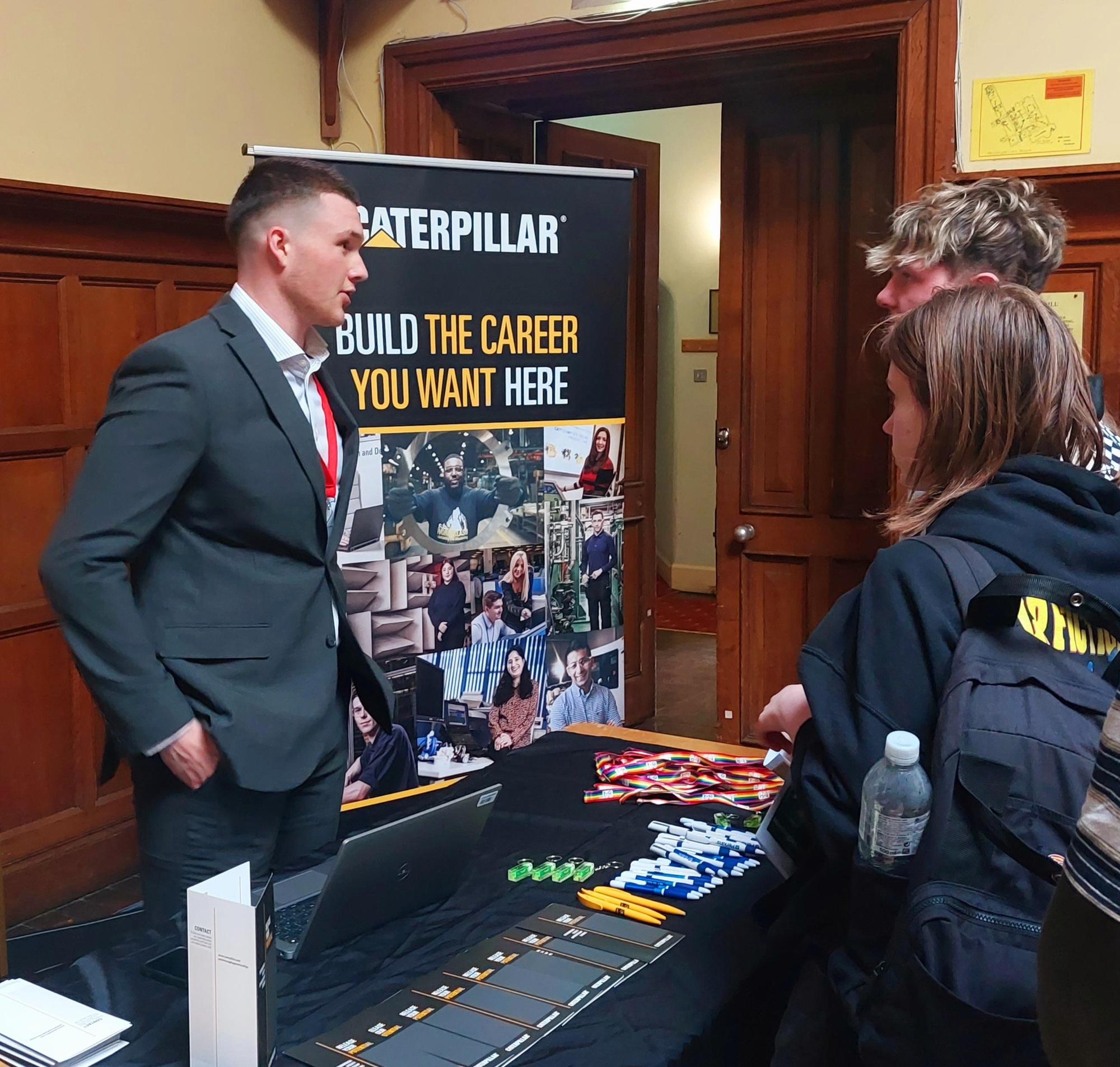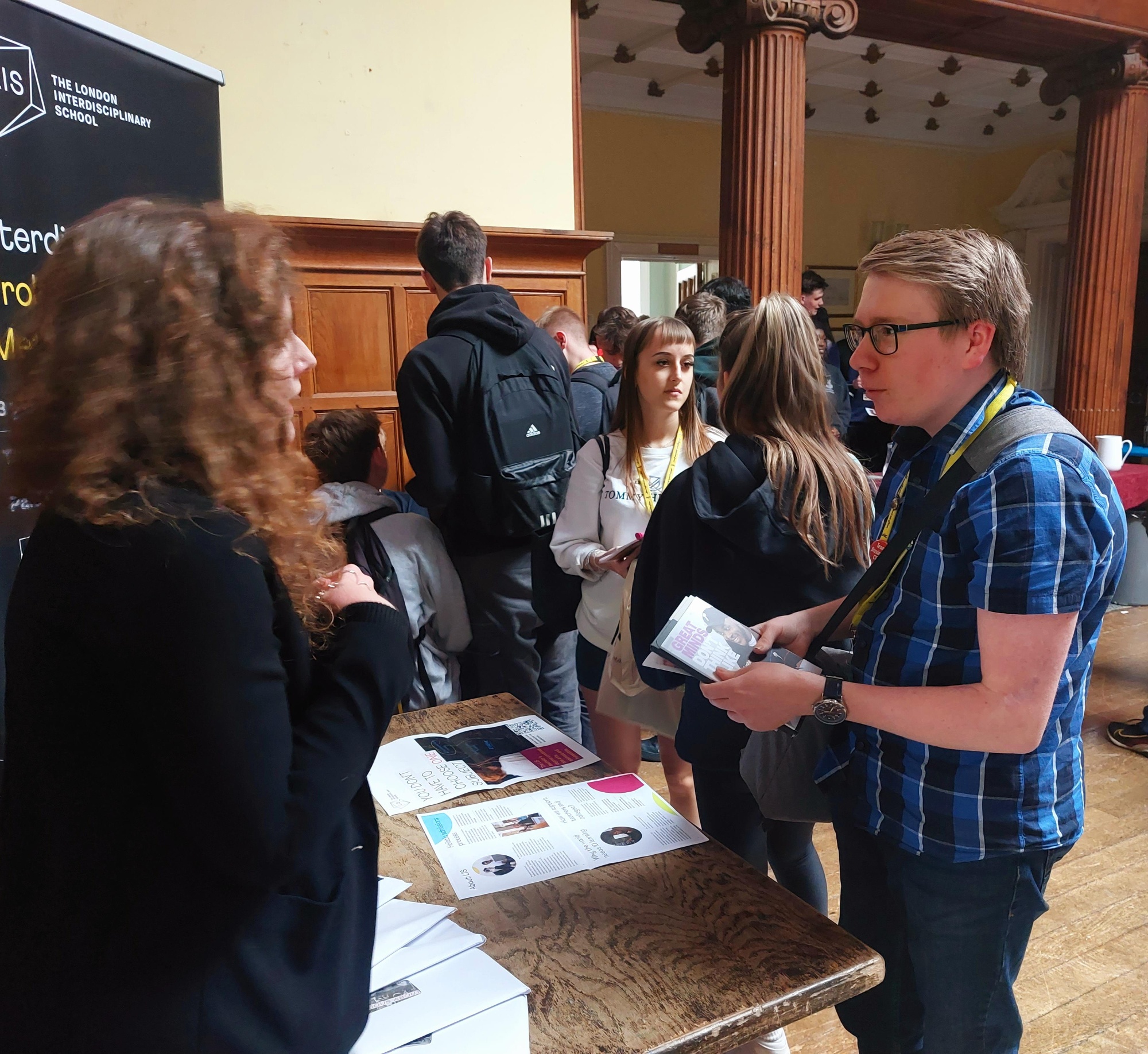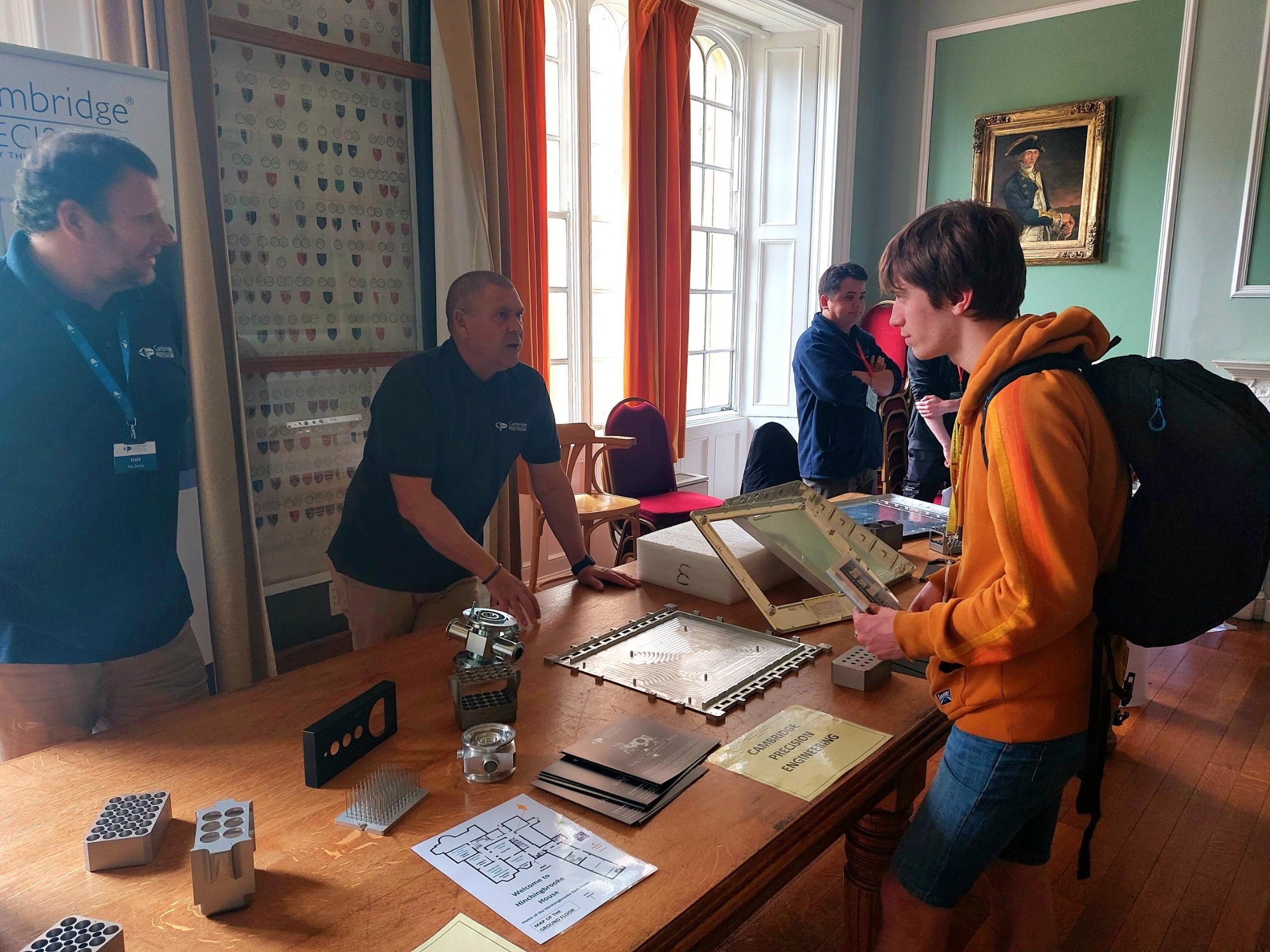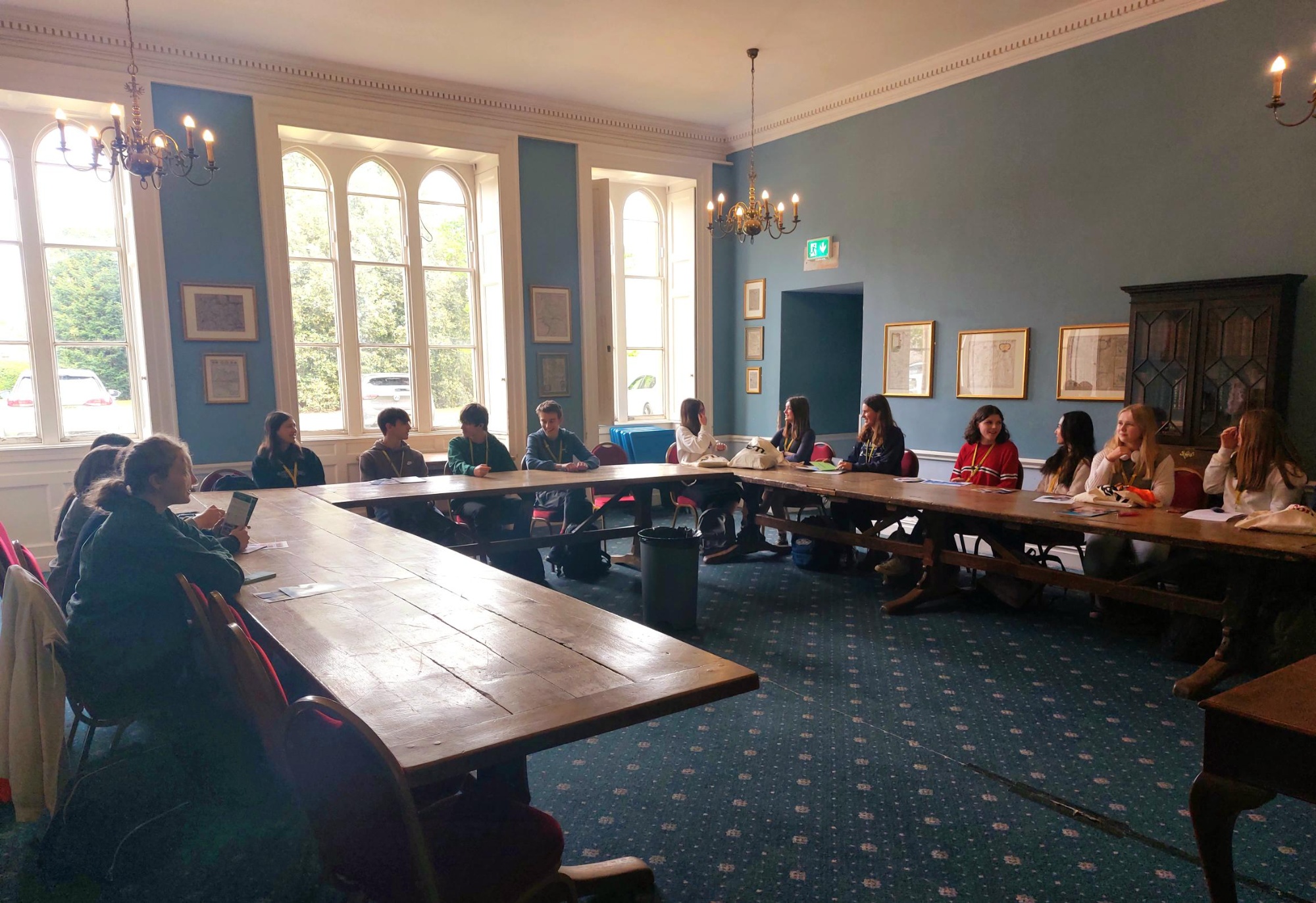 Additionally, our Oxbridge candidates were spoken to from Murray Edwards College about the unique university application process and tips for interviews for these esteemed institutions.
The buzz in the House was electric and feedback has been very positive with great ideas on how to grow the experience for next year. "It was class." said one student.
To support the event and as an ongoing resource, a small area upstairs in the House, called the Career Corner, has been supplied with 100s of prospectuses and other materials to help aid students on their Post 18 journeys.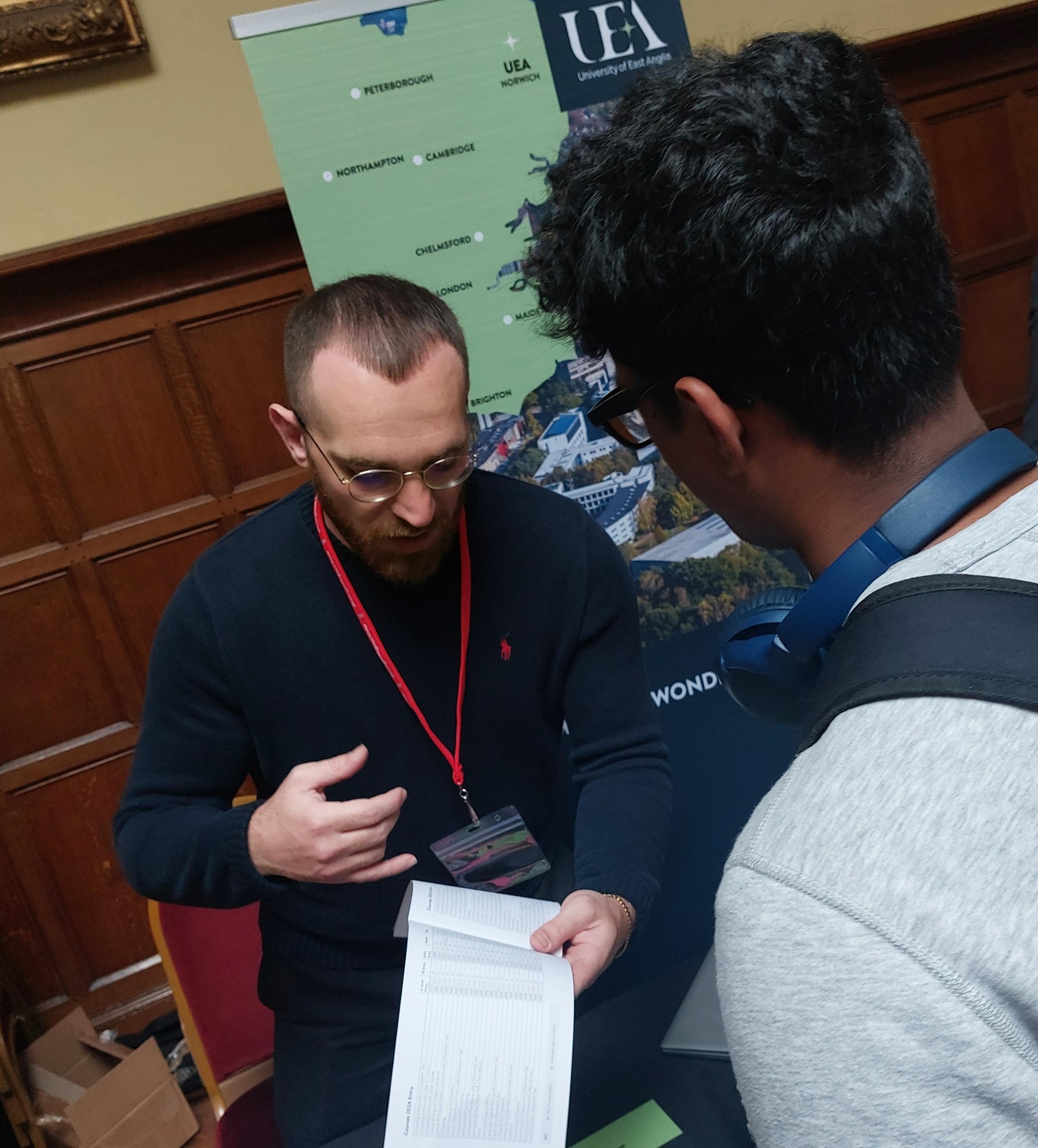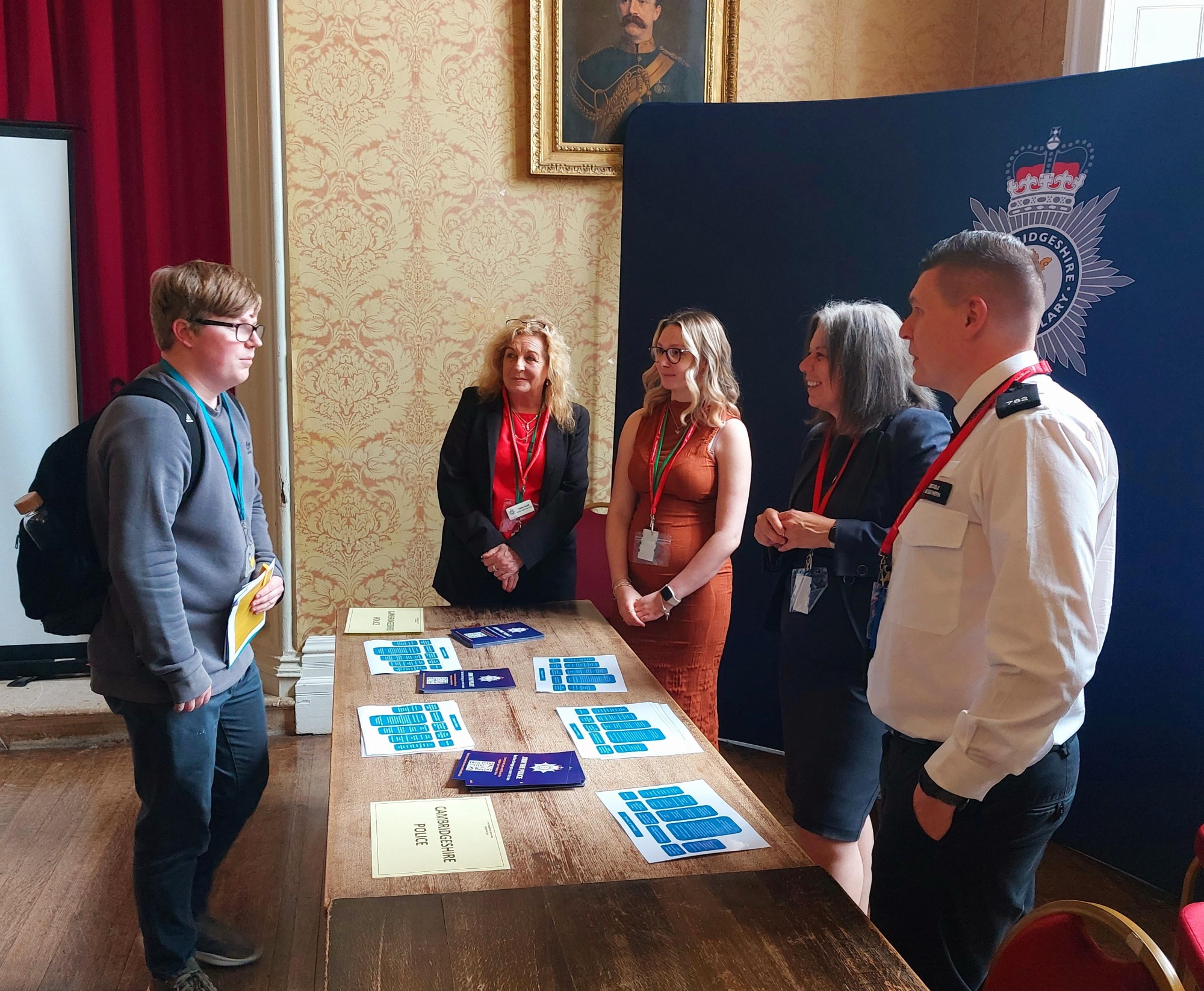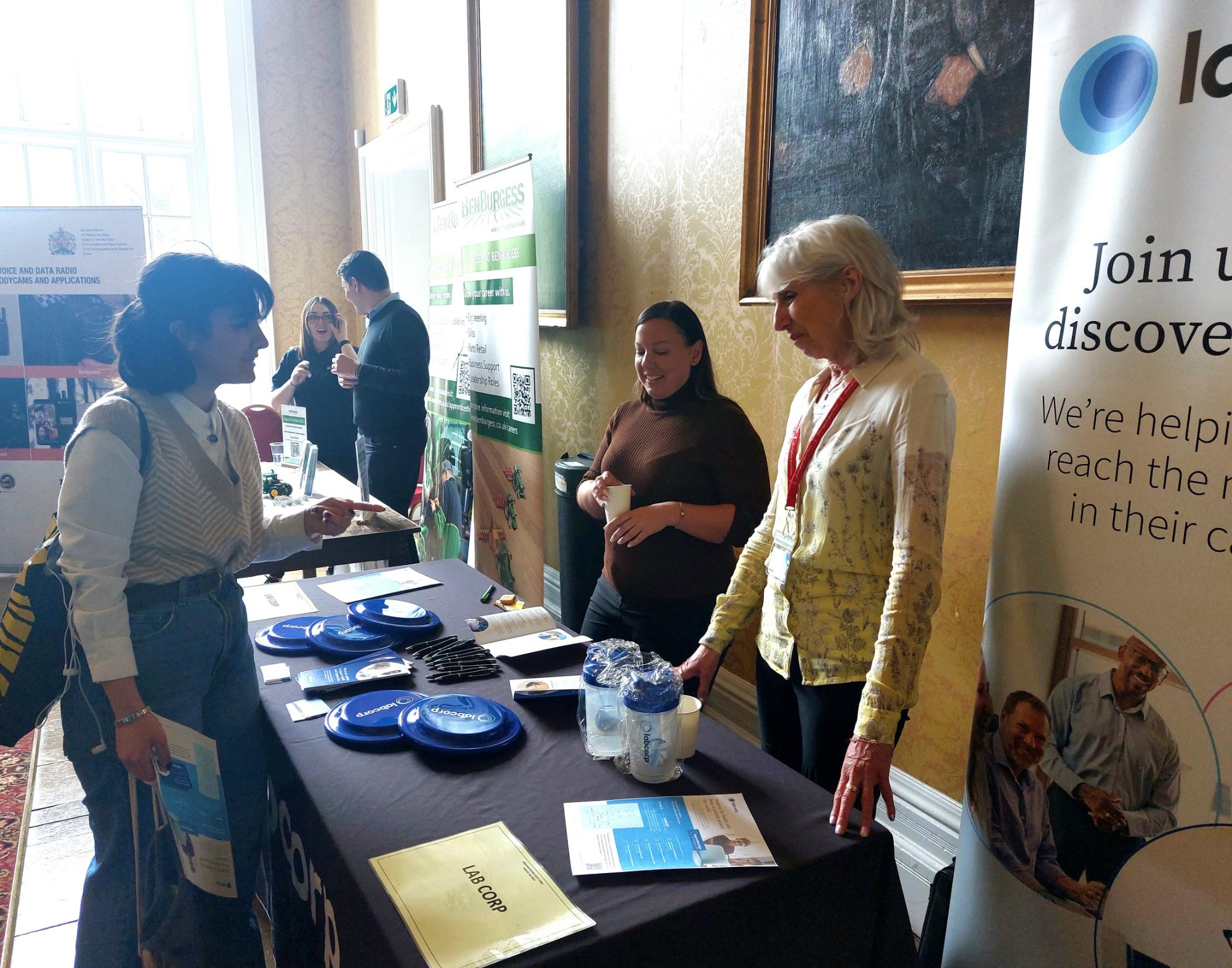 In attendance: NOTTINGHAM TRENT UNIVERSITY, UNIVERSITY OF EAST ANGLIA, UNIVERSITY OF HERTFORDSHIRE, THE LONDON INTERDISCIPLNARY SCHOOL, BEN BURGESS, CAMBRIDGE PRECISION ENGINEERING, URBAN & CIVIC, PEM CAMBRIDGE ACCOUNTANCY FIRM, ENSORS CHARTERED ACCOUNTANTS, MINISTRY OF DEFENCE RECRUITMENT, CRC CAMBRIDGE REGIONAL COLLEGE, WEBTEC, CAMBRIDGESHIRE POLICE, LAB CORP, THE AIM GROUP, CATERPILLAR, DCRS LTD, OXFORD BROOKES, MURRAY EDWARDS COLLEGE, NHS CAREERS, EPM HR & ADMINISTRATION, COLLEGE OF ANIMAL WELFARE, RWE NUCLEAR AND ELECTRIC POWER GENERATION.