A Coronation Honour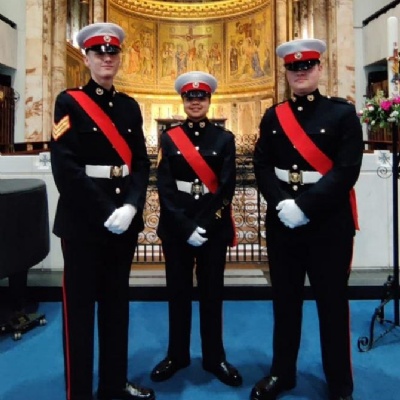 I am a Royal Marines Cadet, and at the start of May I attended the king's coronation. I was one of thirty cadets from across the UK chosen to represent the Sea Cadet Corps, a youth organisation that includes:
Junior Sea Cadets: 10-12
Sea Cadets: 12-18
Royal Marines Cadets: 13-18
On the Friday I travelled down to Whale Island at Portsmouth where we had a uniform inspection. When these were complete, we headed to our accommodation at Fort Purbrook.
On Saturday it was an early start of 3 am, with us leaving our accommodation just after 4. We first met up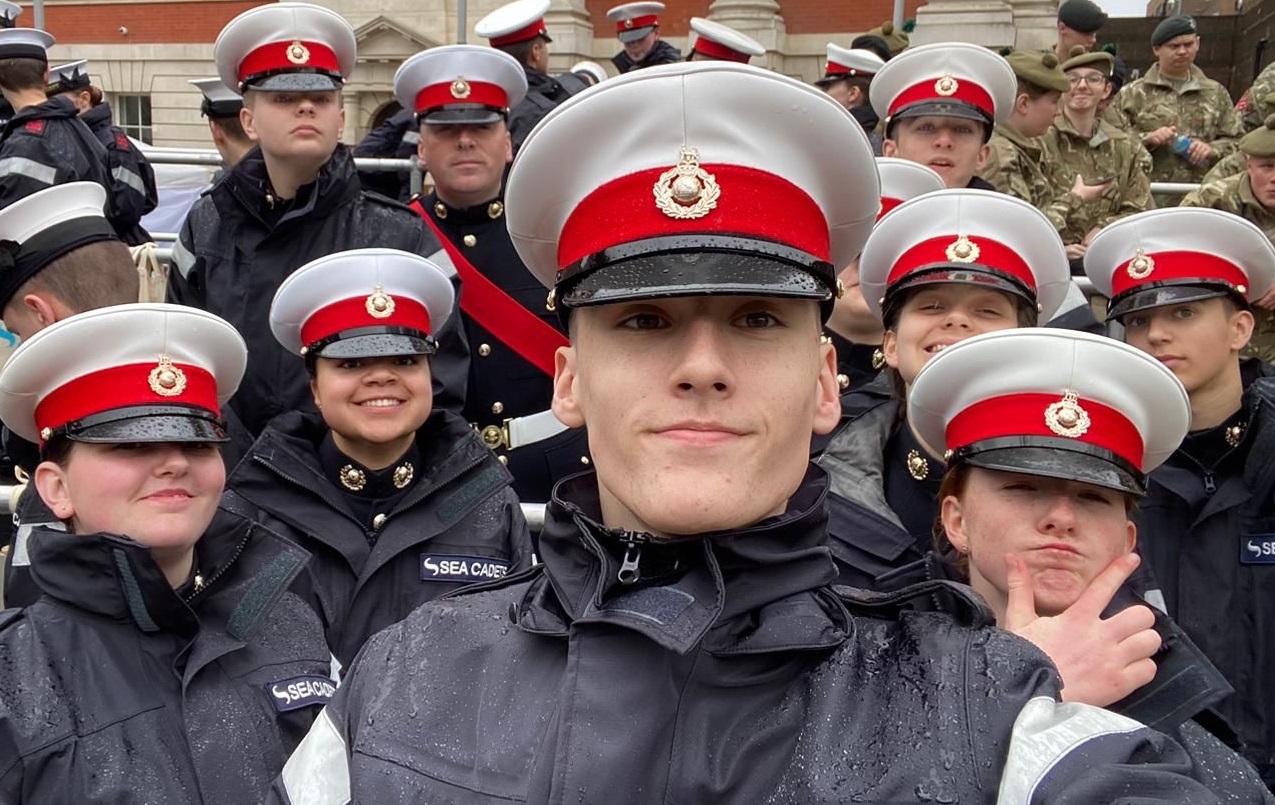 with the other military cadet forces at a service station, and then received a police escort through London to Wellington Barracks. At Wellington Barracks we spent an hour or so in The Guards' Chapel preparing ourselves, getting to know cadets from other organisations, and most importantly: Taking some pictures!
When it was time, we walked to the cadet stands located at Admiralty Arch. We stayed here from about 10am until 2pm. During this time we saw an incredible variety of military personnel and unique uniforms, including the standards and military representatives from the commonwealth nations.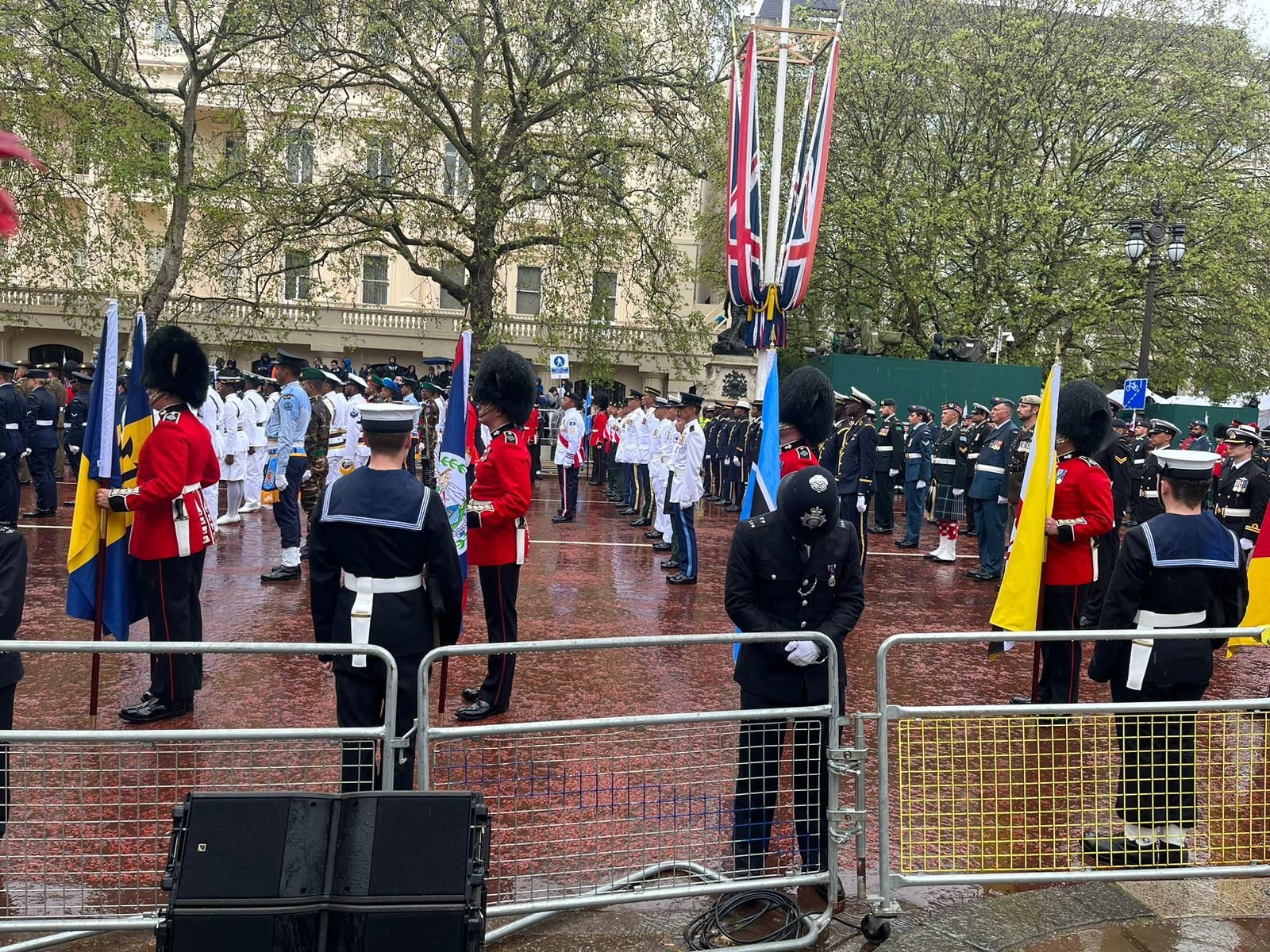 The coronation service was shared through an audio feed and saw the king twice; once in each of his carriages. As we watched the other carriages in the procession back to the palace, we received keen waves from George, Charlotte and Louis.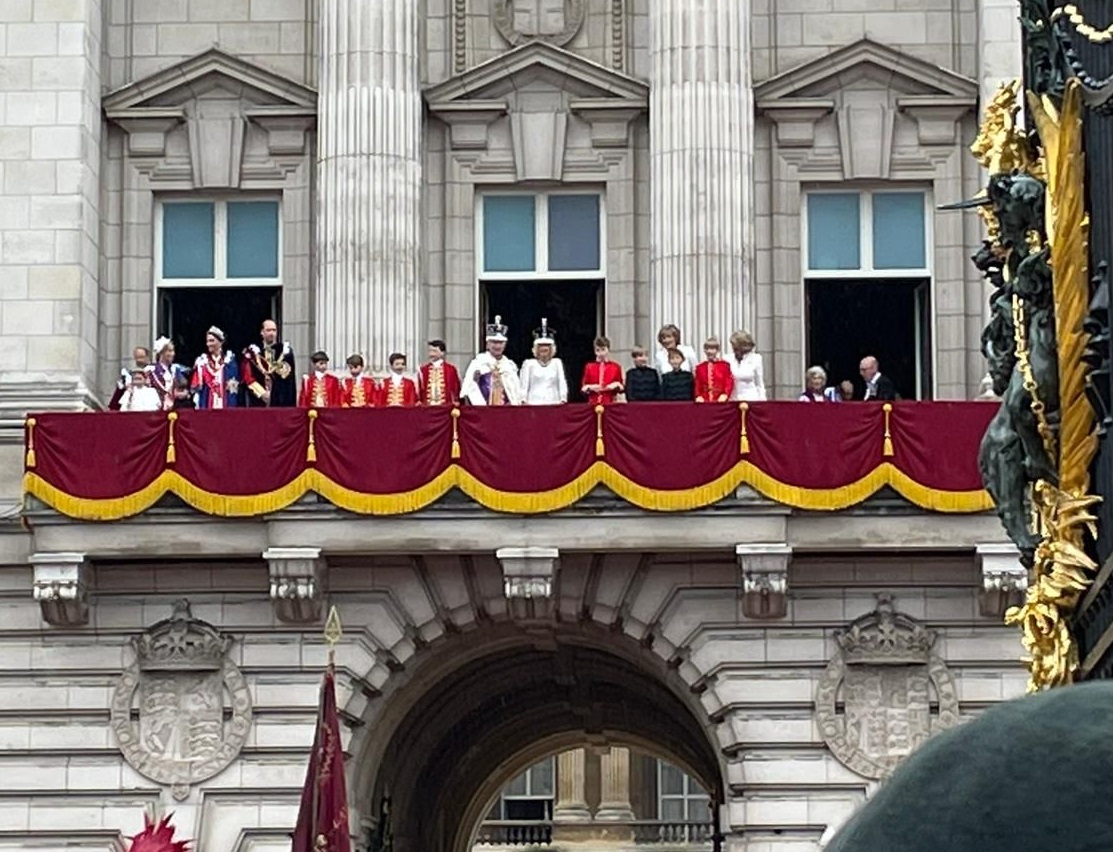 After the procession back to the palace was complete, the cadets formed up behind the police force and advanced down the Mall to Buckingham Palace. We were situated right outside the palace gates to view the balcony appearance and the flypast.
After this we returned to Wellington Barracks and immediately set off back to our accommodation. As we were all so tired, our evening was very relaxed, with a BBQ (indoor because of the weather!) and evening of games and getting to know each other better.
On Sunday we packed up our things, said our goodbyes and made the journey home.
Though the rain may have ruined our uniforms, it certainly didn't ruin the amazing weekend and upbeat spirits. I thoroughly enjoyed the experience and was glad to meet up with old friends, as well as making new ones from across the country.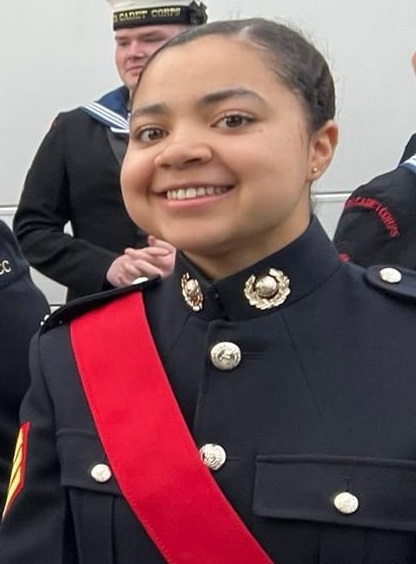 Being a cadet means a great deal to me, and being offered experiences like this helps illustrate exactly why that is. Though it isn't everyday you get invited to take part in such a historic event, the opportunities that the cadet forces give young people from all walks of life, is simply incomparable.
I'd like to thank the staff at Hinchingbrooke for giving me the time and encouragement to experience this to the fullest.