Happy students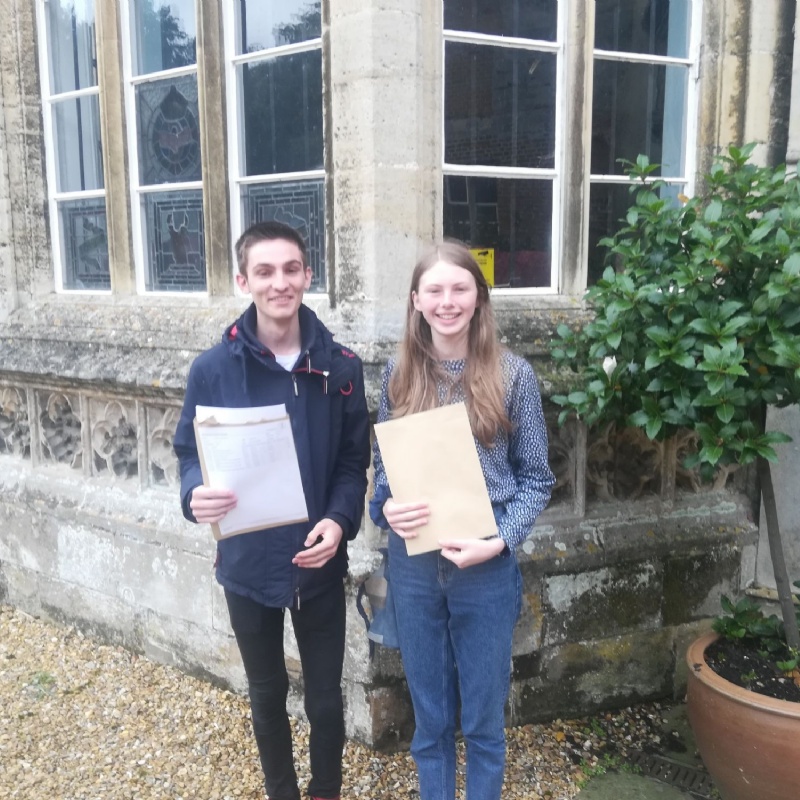 Isabel and Will both got two A*s and As, and Isabel confirmed her place at Oxford.
Our results at Hinchingbrooke were consistent with those achieved last year, with 19% A*-A, 43% A*-B, and a pass rate of 99%.
We wish to congratulate our A level and level 3 students for the excellent results they have achieved this summer. Our students have worked tirelessly and the results reflect their efforts and have enabled them to progress to their university of choice or the next step on their career path. We would like to thank our staff for their hard work and commitment, which have helped to make this possible.
There are many stories of individual students overcoming challenging situations, including family and personal health issues, to achieve great things this summer. A student with a severe medical diagnosis achieved A*, A*, A, and another student faced serious health challenges during the actual exams themselves and yet still achieved A*, A, B, B.
In addition, there are a large number of students who have achieved outstanding results across the board:
Kaia Sollie (A*, A*, A*), Will Swepstone (A*, A*, A, A), Isabel Williams, Alice Lunn, and Tom Hollingshurst (A*, A*, A), Ali Howat, Sam Gabe and Hannah Ryder (A*, A, A), Olly Allgood (Distinction*, A, A), and Eliot Cornelius, Gemma Edney, Eliza Gill, Josh Jarvis, Gabriella Martignetti, and Harry March who achieved straight As or an A average.
We would like to congratulate the increased number of students whose high grades enable them to progress to Russell Group or top 30 universities.
We are particularly pleased with the A*-B results in Further Maths (82%), in Physics (69%), History (68%), and German (67%).
We send our congratulations to our Year 13s for what they have achieved as a result of their commitment to their studies, and we send our best wishes to each and every one of them.