Boccia Championships at Hinchingbrooke School
Hinchingbrooke School once again hosted the Lord's Taverners U19 Cambridgeshire County Boccia Championships. The event was organised by Paul Ashbridge, Sports Development Officer from Huntingdonshire District Council and members of Boccia England and was officiated by Year 11 Hinchingbrooke Boccia qualified Leaders. The competition was well attended with 13 teams from across the County taking part.
After a number of league games the play offs were between Hinchingbrooke , Granta, Phoenix and Impington Village College with Hinchingbrooke and Phoenix progressing to the final where Hinchingbrooke won 4-0. In the playoff for 3rd and 4th Granta finished 3rd beating Impington 5-2.
Hinchingbrooke and Phoenix will now represent Cambridgeshire in the regional finals being held in Hatfield in January 2014.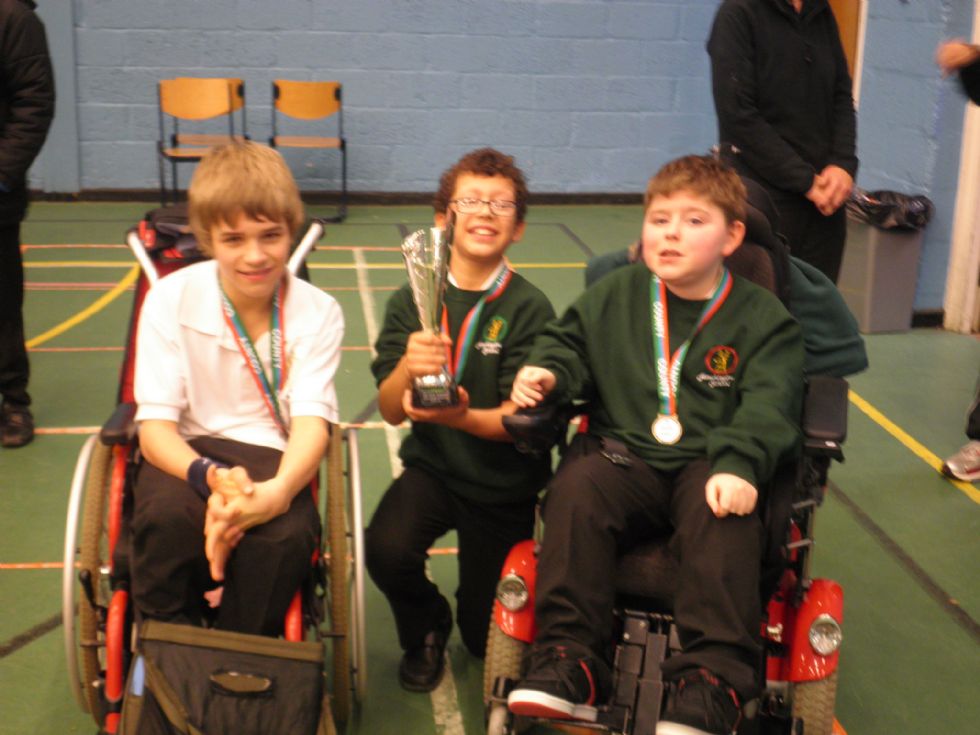 Photograph attached shows Jabe Peake, James Orrin and Tom Mayers proudly wearing their winners'medals.