Sixth Form Team Attend Pearson Team Award Ceremony
On Sunday 20th October, the Hinchingbrooke school sixth form team were invited to London as eastern regional winners of the Pearson Team award. The national winners were announced at Drury Lane Theatre at a star studded award ceremony.
Bernadette Howells, Head of Social Sciences at Hinchingbrooke who nominated the team said "It was wonderful for us to reflect on what we do as a team: pastorally, academically, socially and most importantly for the students' individual personal growth as a whole. On top of this we had the experience of meeting the judges and attending the wonderfully well-orchestrated and most professionally produced 'Award Ceremony' experience. We met some lovely people there and were most impressed by all the winners. Although we didn't win, it was great for morale and has invigorated the team approach to providing our sixth form students with the all-round guidance that they need in order to make the transition to adult life".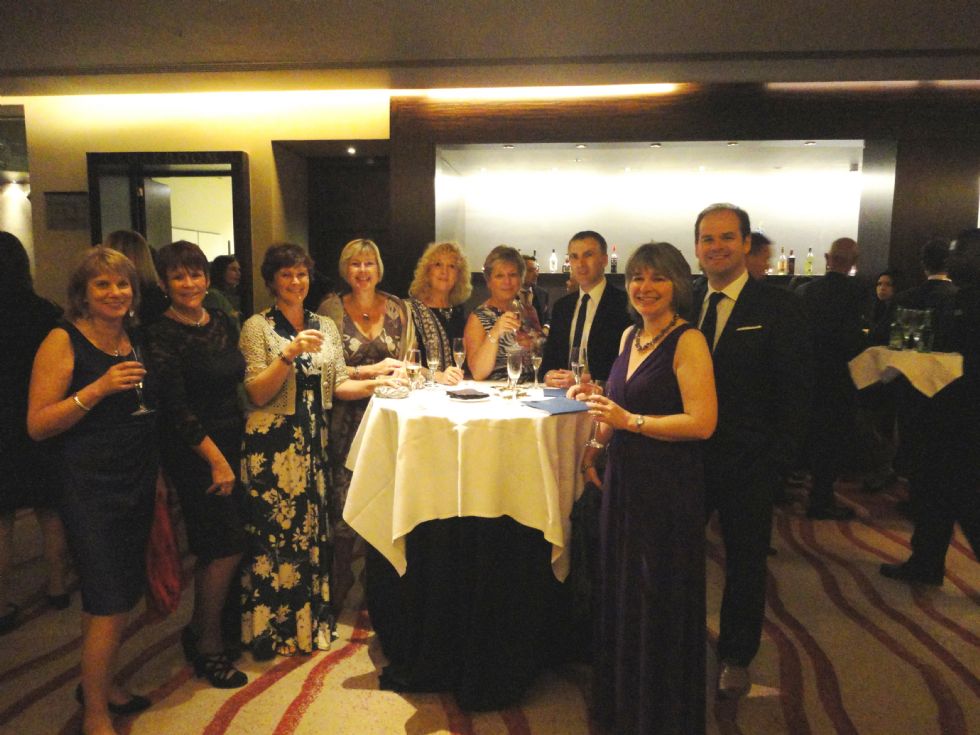 Members of the Sixth Form Team enjoying the Award Ceremony
From Left to right: Gill Miller, Judy Ewing, Margaret Luscombe, Debbie Ayres, Bernadette Howells, Karen Gossage, Phil Lloyd, Hayley Weightman, Tom Wheeley.