Hilary Mantel, Man Booker Prize Winner, Visits Hinchingbrooke
Hilary Mantel, Man Booker Prize winner and seminal historical fiction author, took time away from her busy publicity tour of her new book, 'Bring up the Bodies,' to visit Hinchingbrooke House on Wednesday. Mantel is a leading authority on Henry VIII's advisor Thomas Cromwell whose nephew, Richard Cromwell was granted Hinchingbrooke House in 1537.
School Librarian, Tamsin Page invited Mantel for a private tour of the House led by history teacher Tom Wheeley after hearing her speak to a packed Ely Cathedral earlier this week. Mantel said she was, 'so grateful for the opportunity' to see inside the House in such detail and enjoyed her visit so much she left, promising to 'try to set a scene' in the House in the last book of her trilogy, 'The Mirror and the Light'. Mantel's presence in the school and House caused much excitement, particularly among English and History students and teachers, as she will possibly be the first ever British writer to win the Booker prize twice having been shortlisted once again on Monday.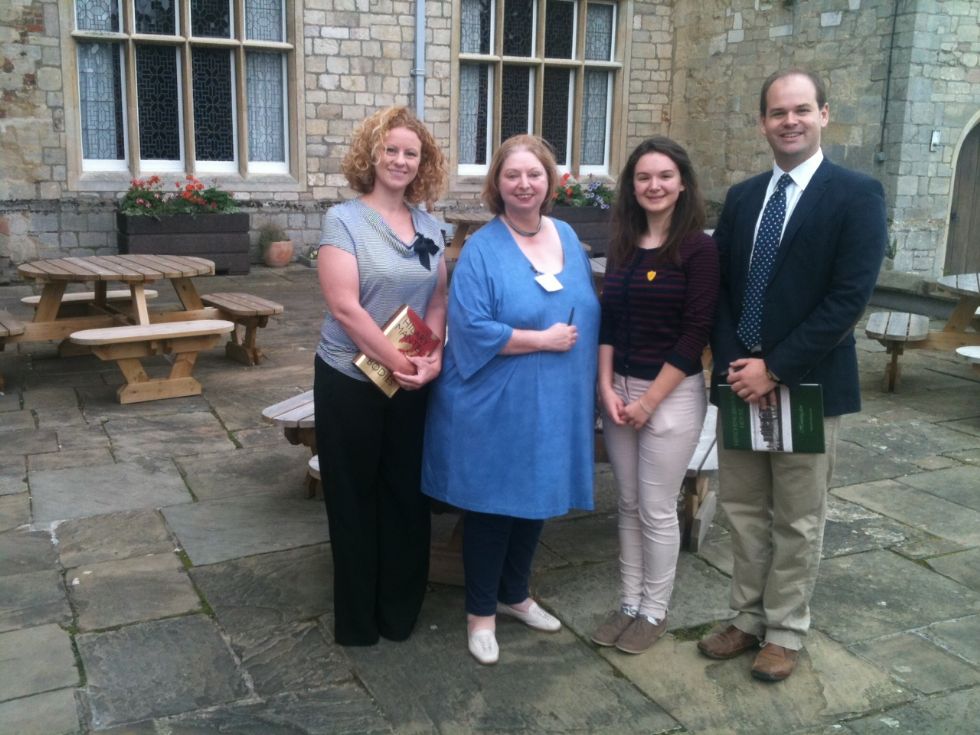 Photograph shows left to right:
Tamsin Page (English Teacher) Hilary Mantel, Lottie Mae (Senior Student) Tom Wheeley (History Teacher)