WEEK A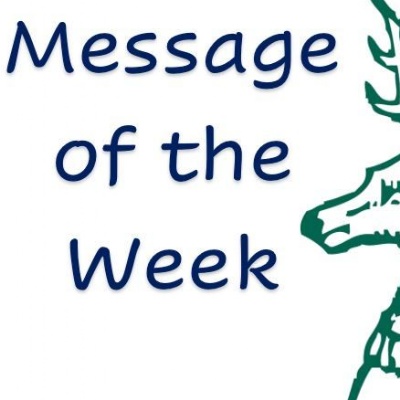 Commencing Monday 18 November 2019
Friday 1 November 2019 - Welcome back to the start of a new half term. After our first week back, we have so much exciting news to share with you. Weekly success stories, celebrations and news on up-coming events will be published here weekly.
Golden Antler Winners
Each week last half term the tutor groups with the highest number of 5s (for great attitudes to learning) were awarded a Golden Antler trophy.
This week's winners of the Golden Antlers trophies are Mr Jago's 7V1 and Miss Lewis' 7C1 who share the Lower School accolade this week, and Mr Westbury's 10P1 who won the Middle School Trophy for the first time.
Congratulations to all three of these tutor groups for their efforts and showing positive attitudes to learning last week.
This half-term, the focus of the Golden Antlers award will include a second element, and there will be trophies available for the Tutor groups who receive the greatest number of House Points each week.
House Point Competition
Every week, the House Leaders will collect their team's House Point totals for the ongoing House Point competition. Throughout the year, House Points are earned by students in Years 7 to 11. At the end of each term, the winning House with the most House Points earned, earns the opportunity to fly their flag from the top of Hinchingbrooke House.
Congratulations to Wylton House this week who have beaten Pepys to the post by just 7 House points overall!
Dates for your diary
Next week:
Monday 4 November and Tuesday 5 November 2019 – Year 10 Huntingdon Town Centre Field Trip, Geography Department
Monday 4 November 2019 – Year 12 Economics in Action, Business Department
Thursday 7 November 2019 – KS4 Success Evening (17:00-20:00)
Future events:
Tuesday 12 November 2019 – Year 10 Sanger Institute, Cambridge, Science Department.
Wednesday 13 November and Thursday 14 November 2019 – School Production 'The Witches'
Thursday 14 November 2019 – Year 12 Rewards Trip to Thorpe Park.
Monday 18 November – Thursday 5 November 2019 – Year 11 Mock Exams
7V1 and 7W2 share the 'Year 7 Form of the Week' Award
There was a shared triumph for the Year 7 Form of the Week this week. Congratulations to Mr Jago's 7V1 & Mr Jones 7W2!!
Well done to everyone who contributed towards winning this award. It was a great team effort, so keep up the good work with earning your 5s in lessons!
Students will be rewarded with a 5 on the register when they show a combination of attributes contributing to PACE. These are examples of positive attitudes to learning and are encouraged within all lessons at Hinchingbrooke.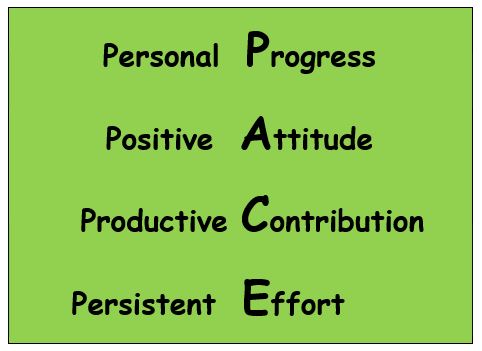 KS4 Success Evening – Thursday 7 November (17:00-20:00)
Parents and Carers of all Key Stage 4 students are invited to attend the KS4 Success Evening which is being held in Hinchingbrooke House on Thursday 7 November 2019. The event runs each year and is designed to keep parents and carers informed about supporting their child through Key Stage 4. The evening is extremely flexible, with workshops and talks available every 30 minutes. Members of our SEND Team and representatives from each year group will also be present to answer any questions. There will also be a display of department recommended books and revision guides, which can be ordered through the school at a discounted price. Parents and Carers have been notified via ParentMail and need to complete a form to confirm attendance numbers on the night.
If you are a Parent or Carer of a KS4 student and have not yet confirmed your attendance at the KS4 Success Evening, please do so as soon as possible by emailing successevening@hinchbk.cambs.sch.uk
School Production – The Witches
Glastonbrooke Unplugged
Hinchingbrooke School's Glastonbrooke series is due to start very soon! This year, there will be three Glastonbrooke music events, with the first being on Wednesday 6 November 2019, at 18:30 in the Old Dining Room in Hinchingbrooke House.
Tickets are £5 on the door. If you would like to play at this event, please email glastonbrooke@hinchbk.cambs.sch.uk
Geography Trip to Malaysia
25 Students in Years 11, 12 and 13 went on the trip of a lifetime over the half-term break to Malaysia. The trip was run by the Geography and Biology departments, and focussed particularly on Economic Growth and Rainforests.
During their trip, the students experienced a wealth of different environments and ecosystems. They particularly enjoyed their river trip and canopy walk.
A full collection of photographs from the trip can be seen on the Geography Twitter page @HBKGeog
Sixth Form Open Evening
Hinchingbrooke Sixth Form opened its doors this week to current year 11 students who are considering their options for Post 16 education.
Departments put on a fine collection of displays, informative talks and offered the opportunity for potential students to have insightful chats with members of staff regarding their aspirations for their future studies.
The evening was well attended by current Hinchingbrooke students, and a large number of external students. All of which seemed impressed by the showcase of our wonderful Sixth Form facilities, framed by the beautiful Hinchingbrooke House.
Further tours of the Sixth Form and departments offering Post 16 courses will occur throughout November.
7P2 Charity Event
Students of 7P2 organised the first Pepys charity event of the year as they sold Halloween themed cakes to raise money for the House Charity 'Cancer Research UK'.
The Charity Reps Joe and Ksenija led the team to success, as they raised a wonderful total of £81.00!
Thank you to everyone who supported this event and made it a success.
Year 10 BTec Dance Collaborate with St Ivo School
Mrs Trewin took her Year 10 Dancers to St Ivo School this week to collaborate with their Dance Department through a workshop led by professional Mel Simpson.
Mel delivered a repertoire from the musical 'Annie' which the students gained an insightful view of musical theatre, along with learning new performance skills.
The girls were enthusiastic about the choreography taught and enjoyed their experience of working alongside St Ivo students and Mel Simpson.
U13 Girls' Football District Finals
This week Hinchingbrooke hosted the U13 District Football Tournament. With 10 teams entered in the 7-a-side round robin tournament, we knew we were going to be in for a treat (excuse the Halloween pun!). Players from all schools showed incredible skill, passion and teamwork and, of course, sportsmanship. Determination was at the heart of the HBK team that was led by Year 8s April. A solid performance from her at the back combined with the fast feet of Lily in midfield led to the first victory of the afternoon - 5-0 against Ernulf A.
Confident first appearances from Orezi, Zoe, Lacey and Franki in Year 7 helped the team to their next few victories against St Peter's B (3-0) and Longsands A (2-0). Yaz was in fine form, her cool composure in front of goal never letting herself or her team down, to secure another win against Ernulf B (8-0). St Peter's A were next up and they got to grips with HBK's dynamic play, scoring a well-earned goal against the home side. A couple of mistakes from St Peter's 5 minutes later was punished by HBK and they finished champions with a 4-1 win.
The unbeaten HBK met the also unbeaten Sawtry in the final round. The girls held their nerve and continued to work as a well-oiled machine with through balls perfectly weighted and tackles perfectly timed, giving the Sawtry line of a defence a real headache. However, Sawtry were very sharp in their counter attacks and this was the fly in the ointment for HBK who lost this game 2-1 to finish second overall.

Hinchingbrooke should be very proud of their passionate performance. Well done to all the girls that played and represented themselves, their team and the school so well. Football was the real winner over the course of the tournament. Thank you to all the teams that played and congratulations to Sawtry.

Please keep an eye out for next week's report which will focus on the U15 girls' district football tournament.

Miss Walder and Miss Walker
First XI Boys' Football
Our first XI Football squad hosted Longsands School this week in the District League. We welcomed back some Hinchingbrooke old boys who represented their new Sixth Form team with pride whilst playing against their younger brothers!
A good performance by both teams was on display, but Hinchingbrooke were the victors on the day, with the final score being 2-0.
Sports Leadership
Our amazing Sports Leaders from Hinchingbrooke School took on refereeing responsibilities this week at the Small Schools Tag Rugby festival.
Not only did they demonstrate their knowledge of the game through their refereeing skills, but they also encouraged the qualities of sportsmanship, fair play, resilience and teamwork throughout the day.
Congratulations and thank you to everyone who took on this role and facilitated a wonderful experience for the primary school students who participated in the festival.
For up to date news and photographs about other events this week and in the future, follow us on Twitter @HBK_School.
Mrs Tracey Jago, Associate Principal (Communication and Celebrating Achievement)