WEEK B COMMENCING 28 OCTOBER 2019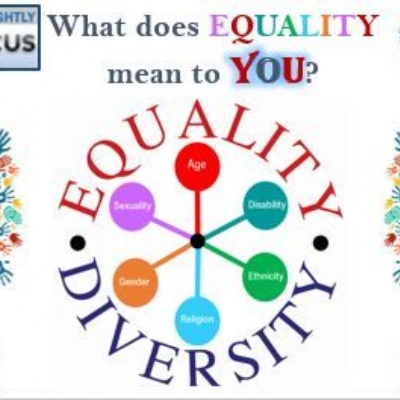 KS4 Success Evening - Thurs 7 Nov, Hinchingbrooke House, 5pm-8pm
Another half term has passed us by and looking back at everything Hinchingbrooke School has participated in, organised and achieved over the past seven weeks, it makes us appreciate what a truly inspiring community we have here at Hinchingbrooke School.
Golden Antler Winners
Each week, the tutor groups with the highest number of 5s (for great attitudes to learning) are awarded a Golden Antler trophy.
This week's winners of the Golden Antlers trophies are Mrs South's 7V2 and Miss Lewis' 9M2 for the fourth week in succession!
Congratulations to both of these tutor groups for their efforts and showing positive attitudes to learning this week.
House Point Competition
Every week, the House Leaders will collect their team's House Point totals for the ongoing House Point competition. Throughout the year, House Points are earned by students in Years 7 to 11. At the end of each term, the winning House with the most House Points earned, earns the opportunity to fly their flag from the top of Hinchingbrooke House. This week, Pepys have been knocked off top spot by a competitive Montagu score, whilst Vesey start to creep up the table and overtake Cromwell. Well done Montagu House!
Dates for your diary
Monday 28 October 2019 – Staff Training Day
Tuesday 29 October 2019 – Students return to school
Wednesday 30 October 2019 – Year 11 6th Form Evening 17:30 – 20:30, Hinchingbrooke House
Monday 4 November and Tuesday 5 November 2019 – Year 10 Huntingdon Town Centre Field Trip, Geography Department
Monday 4 November 2019 – Year 12 Economics in Action, Business Department
KS4 Success Evening – Thursday 7 November (17:00-20:00)
Parents and carers of all Key Stage 4 students are invited to attend the KS4 Success Evening which is being held in Hinchingbrooke House on Thursday 7 November 2019. The event runs each year and is designed to keep parents and carers informed about supporting their child through Key Stage 4. The evening is extremely flexible, with workshops and talks available every 30 minutes. Members of our SEND Team and representatives from each year group will also be present to answer any questions. There will also be a display of department recommended books and revision guides, which can be ordered through the school at a discounted price. Parents and Carers have been notified via ParentMail and need to complete a form to confirm attendance numbers on the night.
Newcastle University Year 9 STEM Event
Our Science Department welcomed a team from Newcastle University into school this week to lead a STEM event for our Year 9 students.
The students participated in 'Colourful Chemistry' lectures and engineering workshops which gave them a chance to discuss the advantages and disadvantages of some possible fuels of the future. All the students made and raced their own mini Hydrogen cars! The picture shows one of the fuel demonstrations in Hinchingbrooke House Library.
Thank you to Mr Pettit and the Science team for organising the event, and for Newcastle University for delivering some inspiring workshops for our young scientists.
Inter-house News
Girls' Netball Results
This means that Montagu and Vesey share the Lower School Girls' Netball Trophy this year, and Pepys win the Netball Trophy for Middle School.
Boys' Football Results
This means that Pepys have won the Lower School Trophy for Boys' Football, and Montagu have won the trophy for Middle School Football this year.
National Award for Inspiring Coaching
This week, Hinchingbrooke School Cover Supervisor Nikki Field received an award for being Huntingdonshire's most Diverse and Inspiring Coach in Cricket. She was presented her award by Chris Woakes, England Cricket Team World Cup Winner. Congratulations Nikki on achieving this prestigious accolade for your dedication to cricket.
Year 7 Girls' Netball District Finals
A busy week for our Y7 netballers has come to an end, and what a week it was!
Wednesday saw the annual district netball finals take place. Fourteen teams from seven schools came together to battle it out to be crowned district champions. The Hinchingbrooke Green Team playing in Pool A and started strongly, beating Ernulf Academy and St Peter's comfortably. The girls grew in confidence and played very well in their next few games and found themselves unbeaten going into their final game against St Ivo.
Led brilliantly by Caitlin, the girls scored early on which settled the nerves and confidence soon began to soar. Orezi did not miss a shot, whilst at the other end St Ivo struggled to make it past the defensive trio of Tilly, Zoe and Ellie. A great team effort by the girls in green cemented the 4-0 win against St Ivo and were crowned district netball champions 2019! Congratulations to the Green Team in their first ever district final!
The Black Team played in Pool B and were led by Penny at Centre. Telia and Penny played brilliantly in mid court positions to transform defence in to attack and get the ball to Leela and Ruby who put the ball in the net 11 times between them to beat St Peter's.
A much closer game followed in the form of Abbey College and they found themselves trailing in the first half. However, the girls held their nerve and demonstrated their resilience. The defence grabbed hold of the game, wrestling control from the dominant Abbey College.
The teamwork, camaraderie and skill all began to come together and exerted its influence as Hinchingbrooke pulled ahead through some dynamic play. Goals came thick and fast to make it an 8-3 win. Just like the Green Team, the black team were just 1 game away from winning the gold medals! Taking their confidence from the previous game the girls played excellently to secure the win they had worked so hard for – well done!
This is the first time (and we hope it's not the last) that two Year 7 teams have both won their leagues at a district final - a huge congratulations to all the girls that played! A well done must also go to the 42 girls that have trained across the last 6 weeks. Lastly, thank you to Miss Mackenzie who has helped at training on Monday nights and to Mrs Stevens who has organised lunch time practices and supported the Black Team at the district tournament.
Year 8 Girls' Hockey District Finals
Our Year 8 girls' Hockey squad continued with their unbeaten run this week as they performed at the Huntingdon District Hockey Finals at Longsands.
The girls played exceptionally well, resulting in 4 wins and a draw, with 19 goals for and 0 goals scored against them throughout the whole tournament. They were crowned Year 8 District Champions, and were very proud of their medals which they were awarded!
A huge well done to Miss Walker and her team for their commitment this year. A special thanks goes to our Year 11 Hockey leaders, Georgina and Elouise, who have given many hours of their own time to help coach and manage the Year 8 squad this season, and also to Mr Jago for helping with their fixtures.
Year 9 Girls' Hockey District Finals
Unfortunately, the Year 9 squad could not make it a clean sweep for the Hinchingbrooke girls this week at their district finals.
Despite playing some lovely hockey at times, and gaining points in some difficult games against St Ivo and Longsands, the Year 9 squad finished 6th overall in what was a very close tournament.
The girls demonstrated great resilience throughout their games, and worked hard to gain a draw against the winners of the tournament, Longsands A. Goalkeeper Amelia made some crucial saves to keep Hinchingbrooke in the game on several occasions.
Thank you to all of the girls who have been committed to training this year, and who have represented one of our three year 9 hockey teams throughout the season's fixtures.
Year 7 Boys' Football
Congratulations to Hinchingbrooke's Year 7 boys' football squad who are through to the 3rd round of the English Schools FA Cup after a hard-fought 6-2 victory away at the Ivo! A 'Man of the Match' performance and two goals from Cristiano Murphy contributed to the solid team performance. Oldham bagged himself a brace, whilst Dickson and Thien also got themselves on the scoresheet.
Well done to all the boys involved!
Year 8 Boys' Rugby
This week, our Year 8 boys travelled away to Sawtry in their rugby fixture, and achieved a big win in this local derby.
Well done to all the boys who represented the school with pride and passion.
Year 10 Boys' Rugby
Following on from the Year 10 boys' fantastic performance in the Natwest Trophy, the team have had back to back victories within our own district. They travelled to Longsands twice over the last fortnight, winning the district tournament comprehensively. The final was a fantastic game showing the dominance of our players. Longsands failed to penetrate our defence and tries flowed through all of the players. A hat-trick try for Oli Roper-Gibbs was unfortunately chalked off, as Oli had failed to accurately judge the length of the pitch, doing all the hard work and then running out of bounds. Despite this, Oli was rightly judged to be the man of the tournament.
This Monday we travelled back to Longsands for a district "friendly" game. A very different team performed in the same light, dominating the game and coming away 19-7 winners. We have the local derby against St Peter's as we return, then we will be continuing our cup run in the County Cup and national NatWest trophy.
Year 11 Boys' Football
Our Year 11 Football squad were victorious over Parkside Academy in the English Schools FA cup this week. Captain Harvey led the team to a 3-2 victory, with outstanding performances by Louis and Jack.
Indoor Athletics Festival
On Monday, fifteen students across years 7-10, some representing the school for the first time, attended an indoor athletics festival at Swavesey Village College. All of the competitors took part in a two lap sprint and a number of field events such as seated basketball throw, standing long jump and speed bounce. The final event was a Paarlauf relay which is made up of a maximum of 8 runners all running one leg each.
The Year 7 team came second, and the combined Year 8 & 10 team also came runners up. At the end of the day, certificates and medals were awarded.
Hinchingbrooke's winners were:
Isabelle Smith - Friendship and also medal winner as fastest Year 10 girl
Meerub Masood - Equality
Sofie Turner - Courage
Jamie Atherton - Medal for fastest Year 8 boy
It was a great day enjoyed by all, with new friendships made and all students rising to meet new and different challenges.
For up to date news and photographs about other events this week and in the future, follow us on Twitter @HBK_School.
Mrs Tracey Jago, Associate Principal (Communication and Celebrating Achievement)