WEEK A COMMENCING 14 OCTOBER 2019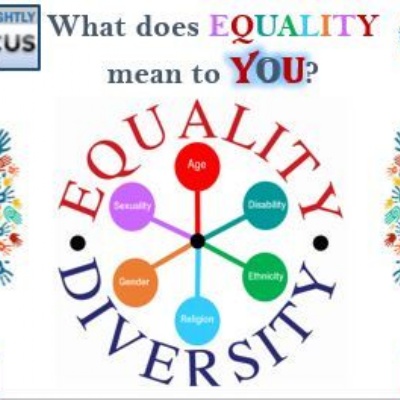 Message of the Week - Friday 11 October 2019
Golden Antler Winners
Each week, the tutor groups with the highest number of 5s (for great attitudes to learning) are awarded a Golden Antler trophy.
This week's winners of the Golden Antlers trophies are 7V1 and Mr Jago in the Lower School competition, and Miss Lewis' 9M2 in the Middle School competition, for the third week in a row!
Congratulations to both of these tutor groups for their efforts and showing positive attitudes to learning this week.
House Point Competition
Every week, the House Leaders will collect their team's House Point totals for the ongoing House Point competition. Throughout the year, House Points are earned by students in Years 7 to 11. At the end of each term, the winning House with the most House Points earned, earns the opportunity to fly their flag m the top of Hinchingbrooke House. This week, Pepys House remain on top spot and Montagu move up to second place. Well done again Pepys!
Dates for your diary
Next week:
Tuesday 15 October 2019 – Year 13 University Fair, Northampton
Tuesday 15 October, Wednesday 16 October and Thursday 17 October 2019 – Year 9 Wysing Arts Centre, Bourne, Art Department
Thursday 17 October 2019 – Year 13 Parents Evening 16:30-19:30
Friday 18 October – Friday 25 October 2019– Year 11,12 and 13 Malaysia Trip, Geography Department
Friday 18 October 2019 – Break up for Half Term
Future events:
Monday 28 October 2019 – Staff Training Day
Tuesday 29 October 2019 – Students return to school
Wednesday 30 October 2019 – Year 11 Sixth Form Evening 17:30 – 20:30, Hinchingbrooke House
Monday 4 November and Tuesday 5 November 2019 – Year 10 Huntingdon Town Centre Field Trip, Geography Department
Monday 4 November 2019 – Year 12 Economics in Action, Business Department
Form of the Week Winners
Mr Jones' 7W2 were awarded the title of 'Year 7 Form of the Week' in assembly this week.
Well done to everyone who contributed towards winning this award. It was a great team effort, so keep up the good work with earning your 5s in lessons!
Students will be rewarded with a 5 on the register when they show a combination of attributes contributing to PACE. These are examples of positive attitudes to learning and are encouraged within all lessons at Hinchingbrooke.
This week's Year 8 award goes to 8V1 who won their award based upon their excellent attendance figures.
They achieved an outstanding 98.38% attendance record across the class! Keep up the good work!
Year 9 Charity Reps support Young Minds
The Year 9 Charity Reps organised a range of charity events across the school on Thursday 10 October 2019 in support of Mental Health Awareness Day. The events raised money for YoungMinds by taking part in their #HelloYellow day.
Students in all years accessorised their normal uniform with yellow items and paid £1 to participate. There were also stalls at lunchtime including a lucky dip, cake-decorating and face-painting. Megan Hoad raised £50 alone by selling raffle tickets to win this amazing cake.
Thank you to everyone who helped support this event. A final total amount raised will be published in due course.
Oxbridge Applications
Many thanks to Dr Joe Organ from @BrazenoseNews for coming in to visit us this week, to help our early applicants group with the final drafts of their Oxbridge applications this year.
Inter-house News
This week, we celebrated excellent teamwork, individual performances, sportsmanship and House spirit as we kicked-off the Inter-house season in style with Boys' Football and Girls' Netball.
The competitions are due to be completed next week, and results will be announced within House assemblies.
Year 7 Girls' Netball
This week, our Netball teams faced Ernulf and Abbey at home. Hinchingbrooke fielded two teams again. Both played with excellent spirit and dedication.
The Red Team were led by Erin this week who demonstrated an excellent performance at Centre. Lacey and Caitlin shot 11 goals between them, whilst at the other end, Zoe and Tilly restricted the Abbey shooters to only 5 goals. A solid performance by the Red Team with the district tournament only a few days away.
The Orange Team this week were led by Amelia who was on fine form in the position of GA, as was GS Ruby. Despite this, it was a tough game against Ernulf and the defence had to work hard to bring the ball up the court. Nevertheless, the hard work paid off and they came off court as winners!
Next week will be an exciting week for netball with training, trials and competitions. The last training session of the half term will take place on Monday 14 October 2019 from 3.30-4.30pm. The very next day on Tuesday 15 October 2019 are the netball academy trials. Then, Wednesday 30 October 2019 sees the annual Huntingdonshire district netball finals at Longsands Academy.
Miss Walder would like to thank all of the girls for their commitment so far!
Girls' Hockey hosts Ernulf and Abbey
Our Year 8 Hockey players extended their run of good form this week, with both the A and B teams securing wins over both opposition schools.
Hinchingbrooke 1 – 1 Ernulf
Hinchingbrooke 3 – 1 Abbey
Hinchingbrooke 4 - 0 Ernulf
The Year 9 girls also displayed some excellent hockey this week, beating Abbey 3-1 and Ernulf 4-0 in what were their last practice games of the season before they play in the District finals next week.
Mrs Jago is incredibly proud of what the Year 9 girls have achieved this season. It is amazing to still be able to field three hockey teams within this age group, and this is testimony to the girls' commitment and dedication to their hockey.
We all look forward to playing the finals next Thursday at Longsands.
Year 11 continue with their winning ways…
This week the Year 11 A and B teams played a fixture against Ernulf. The girls were eager to play after a number of cancellations. The A team played first and were 12-0 up after 3 minutes with some great through court play from Maisie, Joy and Rachel in defence with Izzie linking in the mid court and some strong passes from Lay into Maisie Mc and Liv in the shooting circle. At half time the score was 26-1 to Hinchingbrooke. For the second half the girls played out of their usual positions but were still too strong for an inexperienced Ernulf team. The final score was Hinchingbrooke 44-1 Ernulf.
Our second game was Hinchingbrooke B against Ernulf. It was a similar story in this match with great shooting from Amelia and Livy with Liv and Sarah supporting through the middle and some great defence from Flo and Mary. The half-time score was 18-1, and the final score was Hinchingbrooke B 29-1 Ernulf.
The Ernulf team deserve a mention for their fair play and resilient attitude, and after two really tough games, they were still smiling.
Year 7 Boys' Rugby
This week, Hinchingbrooke Year 7 boys hosted Sawtry in an exciting, high scoring fixture.
Our A Team scored an impressive ten tries against Sawtry A, contributing to a final score of 50-5 in Hinchingbrooke's favour.
Our B Team unfortunately could not replicate this score line, despite some great patterns of play.
Well done to all of the boys who represented Hinchingbrooke with pride throughout this fixture.
For up to date news and photographs about other events this week and in the future, follow us on Twitter @HBK_School.
Mrs Tracey Jago, Associate Principal (Communication and Celebrating Achievement)