Week B Commencing 25th March 2019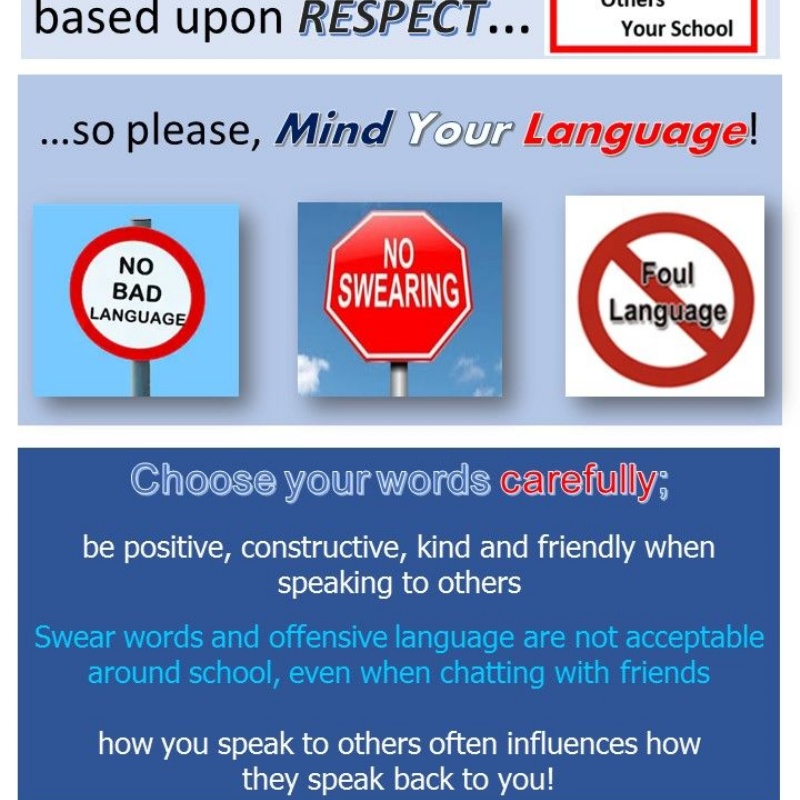 Welcome to week 25
Last week, our students yet again showed how amazing they are:
On Monday, we learned of the appointment of our new Head Girl and Head Boy, Natalia Gluszek and Alex Swanston, who came out top of a strong field: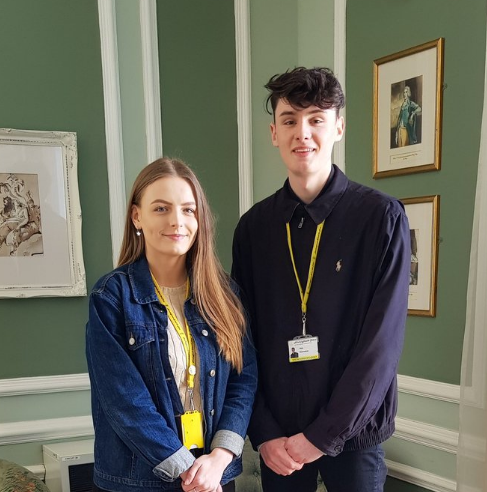 On Wednesday, Livia Turner, previous winner of the 500 words competition, gave an impressive talk on the Zoe Ball show on Radio 2. Livia was confident and gave some excellent tips for writing a short story. Definitely a star in the making, with such a talent for words and coming across so articulately live on the most listened to national radio breakfast show. Well done, Livia!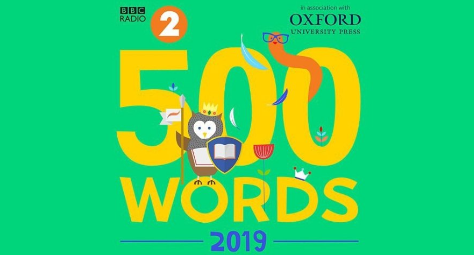 George Garnett, Year 10 percussionist, reached the finals of the Milton Keynes Young Musician of the Year. Well done, George!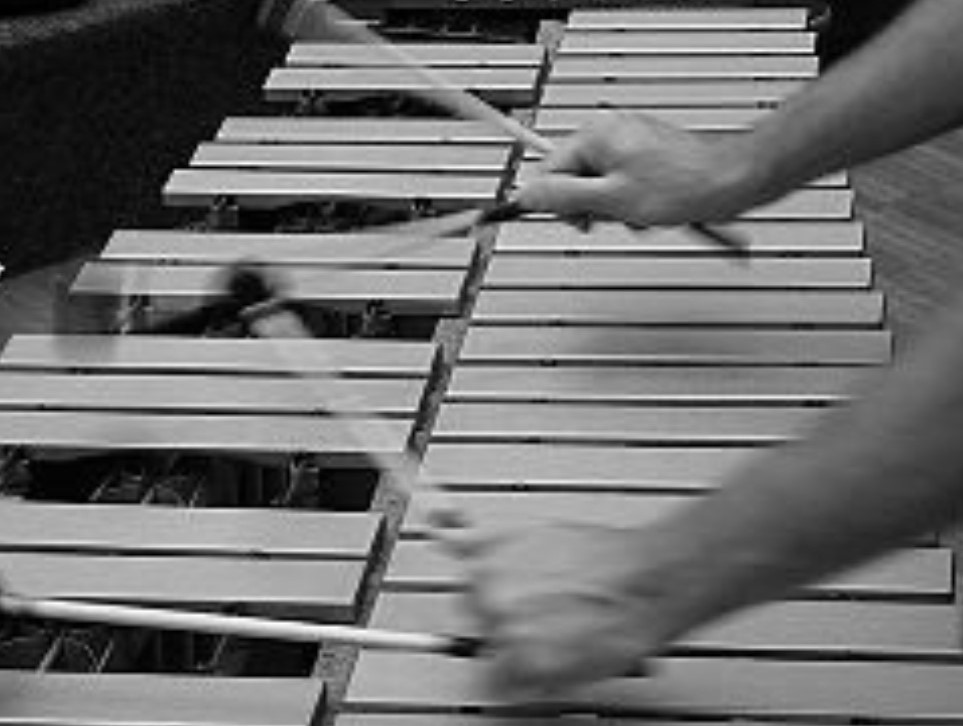 And last but not least, at the weekend, our Netball Academy won at Liddington.
They were undefeated in all 8 games and worthy winners of the cup.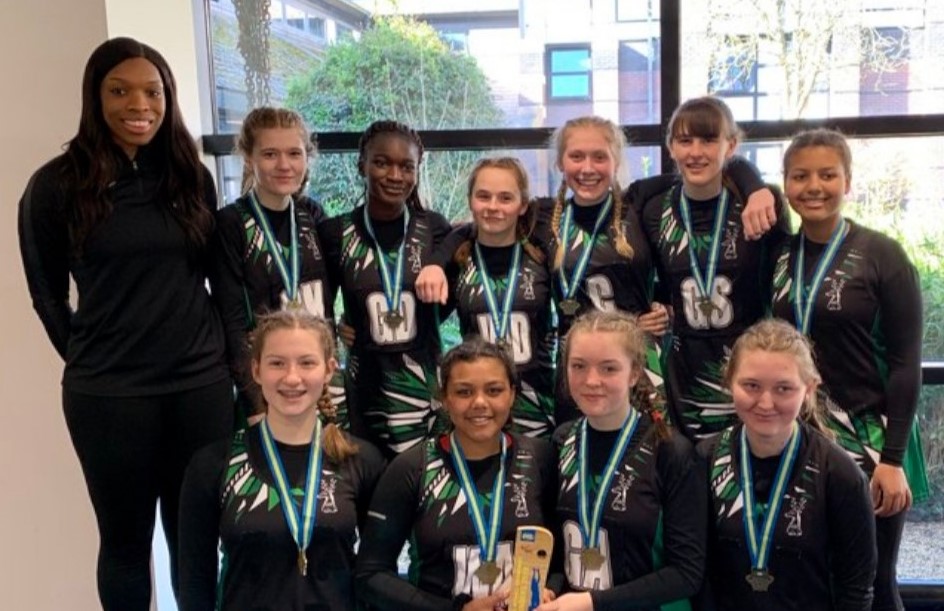 Eboni Usoro Brown (nee Beckford Chambers), England netball star, with the winning HBK Netball team.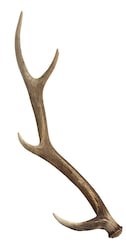 Golden Antler Winners
Each week, the tutor groups with the highest number of 5s (for great attitudes to learning) are awarded a Golden Antler trophy. Following the award of the trophy, the tutor arranges for a celebratory photograph to be taken. It is then displayed around school.
Last week, the Lower School Golden Antlers winner was …
… 7W1 – well done to the Wylton students for taking pole position last week.
And winner of the Middle School Golden Antlers was …
… 9W2 – well done again to this winning form, making it a clean sweep for Wylton.
No photographs this week – hopefully lots more next week.
Dates for your diary
This week:
Wednesday, 13th March and Thursday, 14th March – Independance 10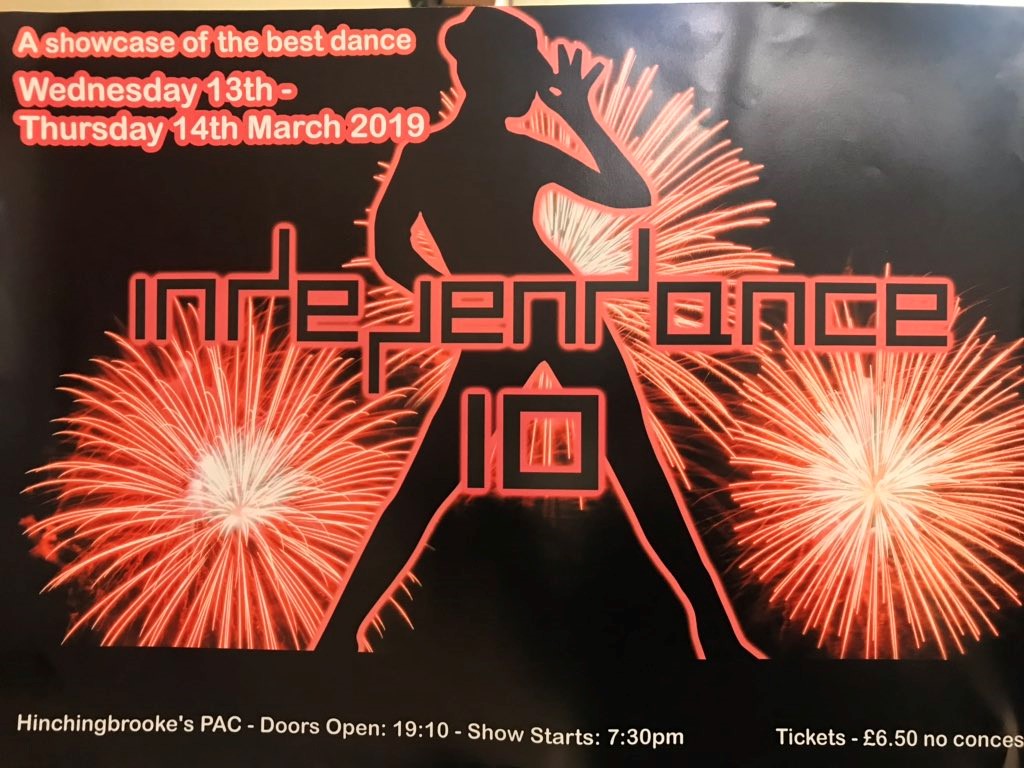 Next week:
Monday, March 18th, the path opposite the school – in front of the Police Headquarters – is to be closed. This is owing to the road works being undertaken as part of the improvements to the infrastructure around Huntingdon.
Students who wish to turn left at the main crossing will continue to have access at this point. All students who wish to turn right will not.
This means that students walking or cycling to school from Brampton, Godmanchester and Huntingdon will need to modify their route as they will not be able to use the crossing outside the main entrance to Hinchingbrooke School.
Student safety is our priority so in preparation for this, we have mapped out a new path for cyclists and pedestrians: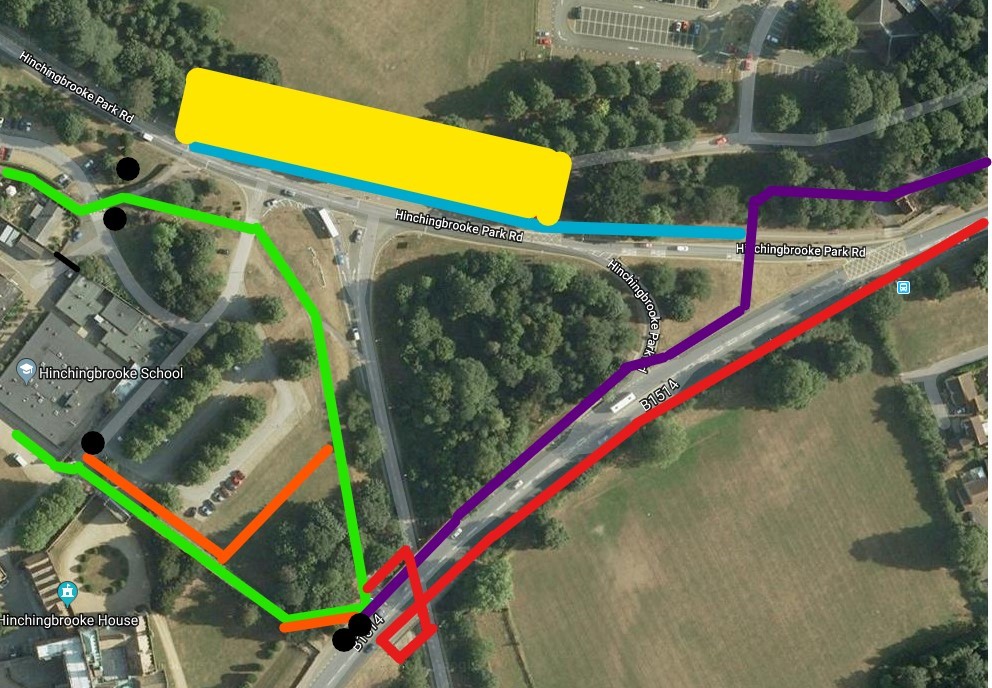 The yellow block shows the area where work is being undertaken. The blue line indicates the pathway that will be closed. The alternative route therefore will be the green lines through school leading to the underpass on Brampton Road and then for students heading to Huntingdon, the station or Godmanchester, the purple route (using the cycle path) for cyclists and the red route (using the underpass) for pedestrians.
Staff duties have been amended to try to ensure that students stick to the new safer route for as long as the roadworks continue and the path is out of use. The black dots indicate new staff duty positions.
We very much appreciate parental support in encouraging students to be patient and stick to the new pathways. The alternatives mean crossing busy roads, which could be dangerous and result in accidents.
Friday, 22nd March – Academic Review Day 2
Future events:
Tuesday 26th and Wednesday 27th Interviews for Head of School
Friday, 29th March - WOW, our World of Work day for all students
Saturday, 06th April – Monday, 22nd April – EASTER BREAK
Tuesday, 23rd April - School resumes for all
On a final note, we have more photographs of our beautiful environment being put to excellent use as an outdoor classroom:
Year 12 Biologists conduct random sampling: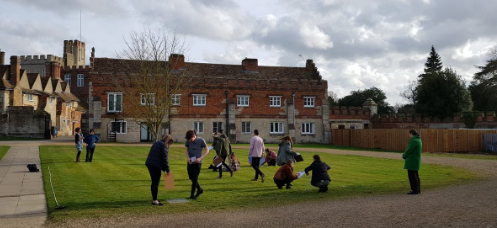 PE training for 16 Primary teachers, led by the Cambridgeshire PE advisor: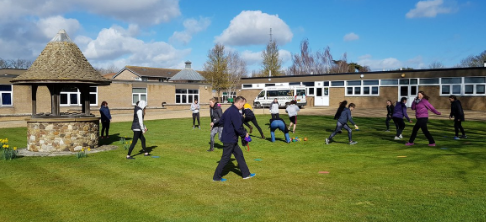 Year 12 History students practising Pike drills: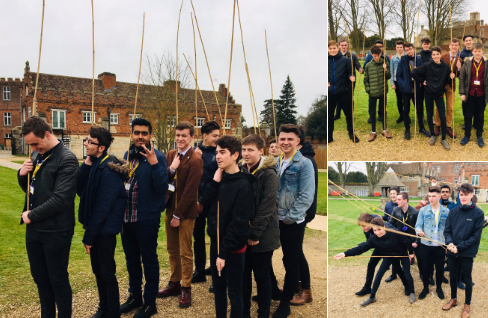 And when the students aren't around, the ducks enjoy Well Green: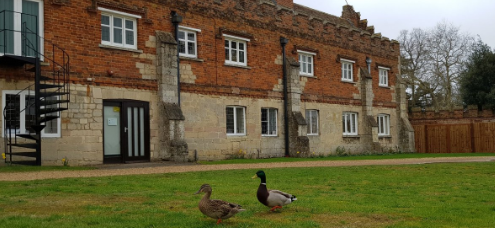 For up to date news and photographs about other events this week, follow us on Twitter @HBK_School.
Lorraine Cunningham, Assistant Principal