Week A Commencing 11th February 2019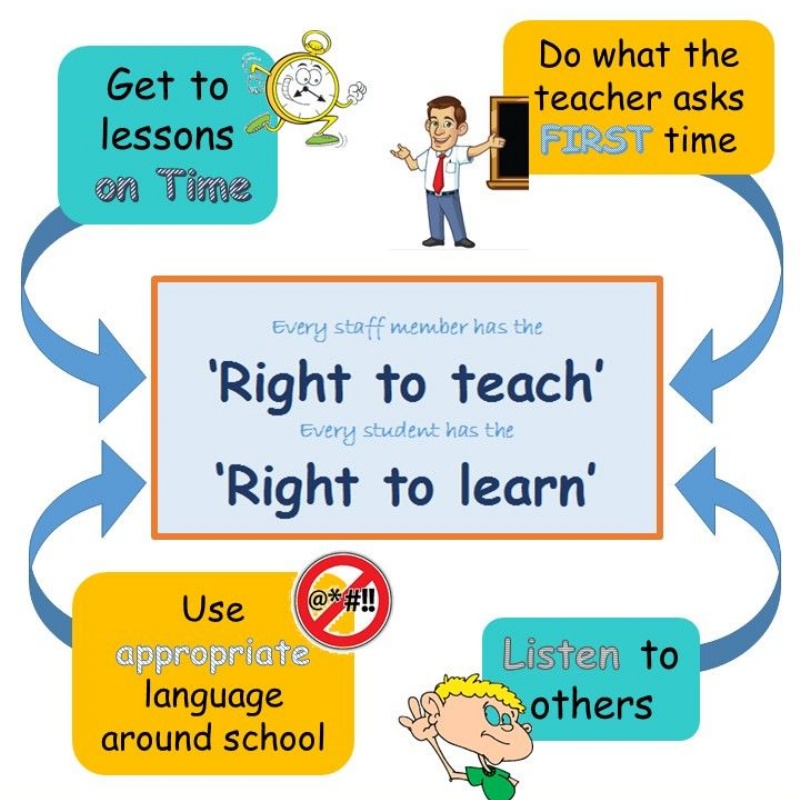 Welcome to week 22
It's lovely to once again see the sun in the morning and after school as we look forward to the half term break and some warmer weather. The school production of The Addams family looks amazing – if you can see it, it comes highly recommended.
Our theme for the week is 'Do what the teacher asks first time.' For the vast majority of our students, this is what they always do. Unfortunately, not all students follow simple teacher instructions. This can cause disruption to learning and in extreme cases, bring a lesson to a halt as the teacher tries to deal with one individual. As part of our one school rule – Respect – this week, we're reminding students (who may be tired and longing for a break) that it is important to follow instructions and to respect the rights of teachers to teach and students to learn.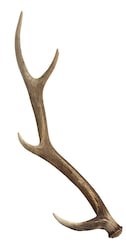 Golden Antler Winners
Every week, the tutor groups with the highest number of 5s (for great attitudes to learning) are awarded a Golden Antler trophy. Following the award of the trophy, the tutor arranges for a celebratory photograph to be taken. It is then displayed around school.
Last week, the Lower School Golden Antlers winner was …
… 7C1. Well done again to the Cromwell students who earned the highest number of 5s last week and are now in top position above 7W1.
And winner of the Middle School Golden Antlers was …
… 9M1, chasing 9P1 for the title…
Previous winners: 7W1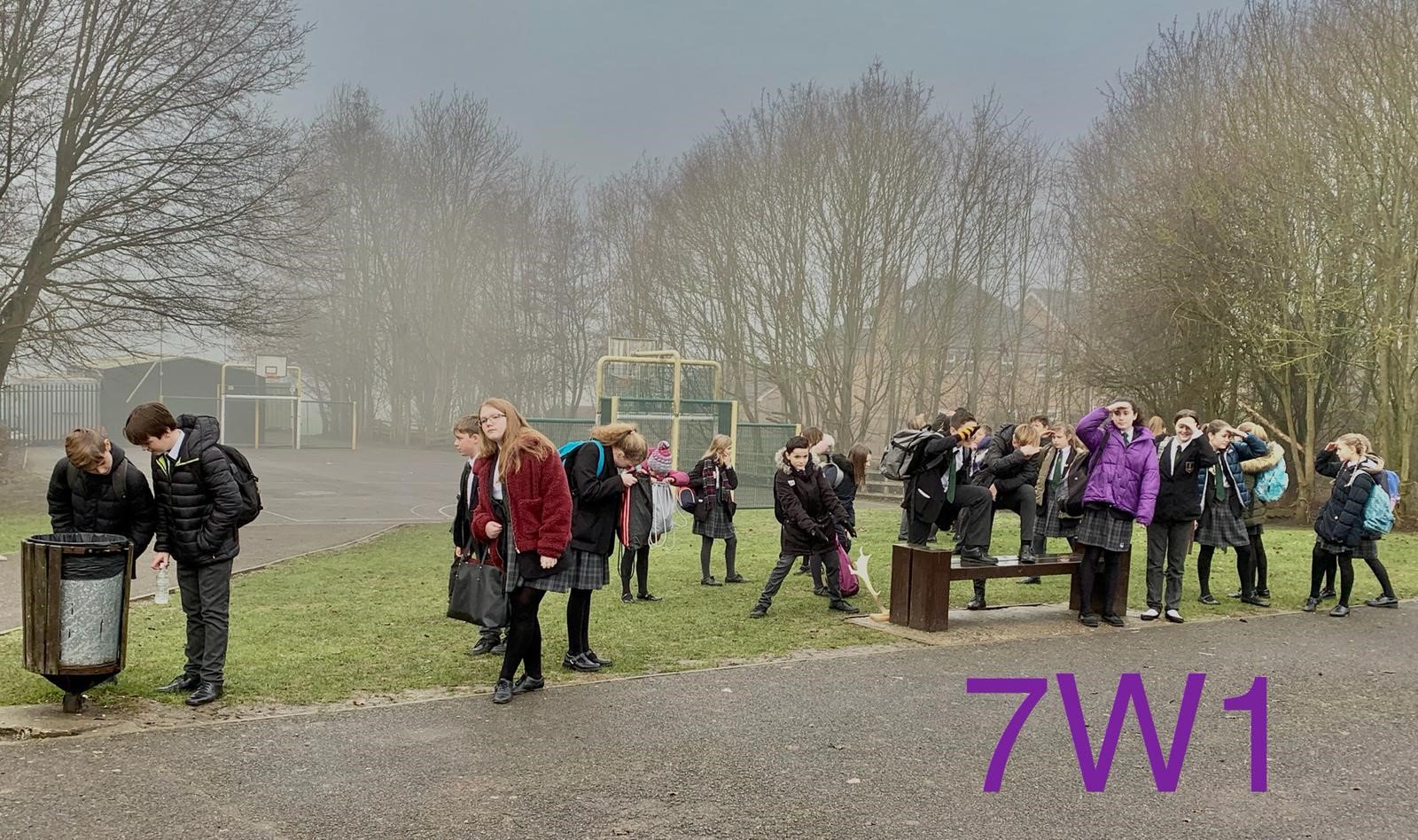 Previous winners: 7C1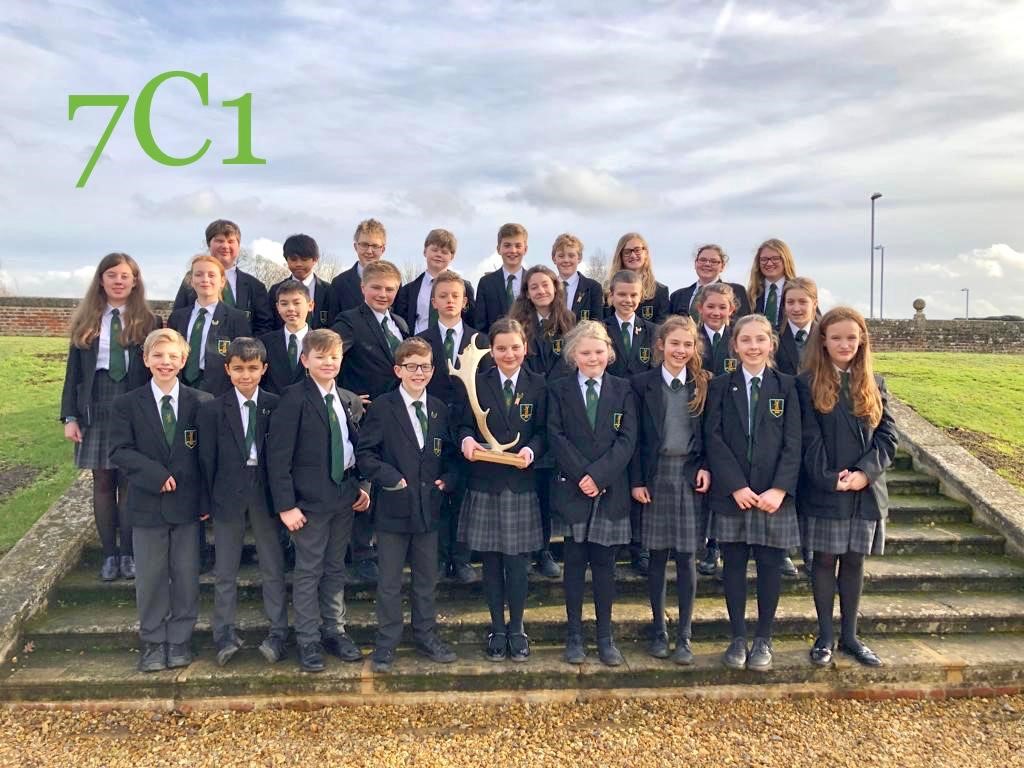 Hot Choc Friday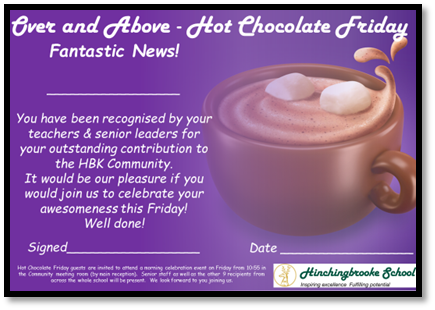 Celebrating members of our school who go over and above.
Last week, we celebrated the achievements of another group of outstanding students: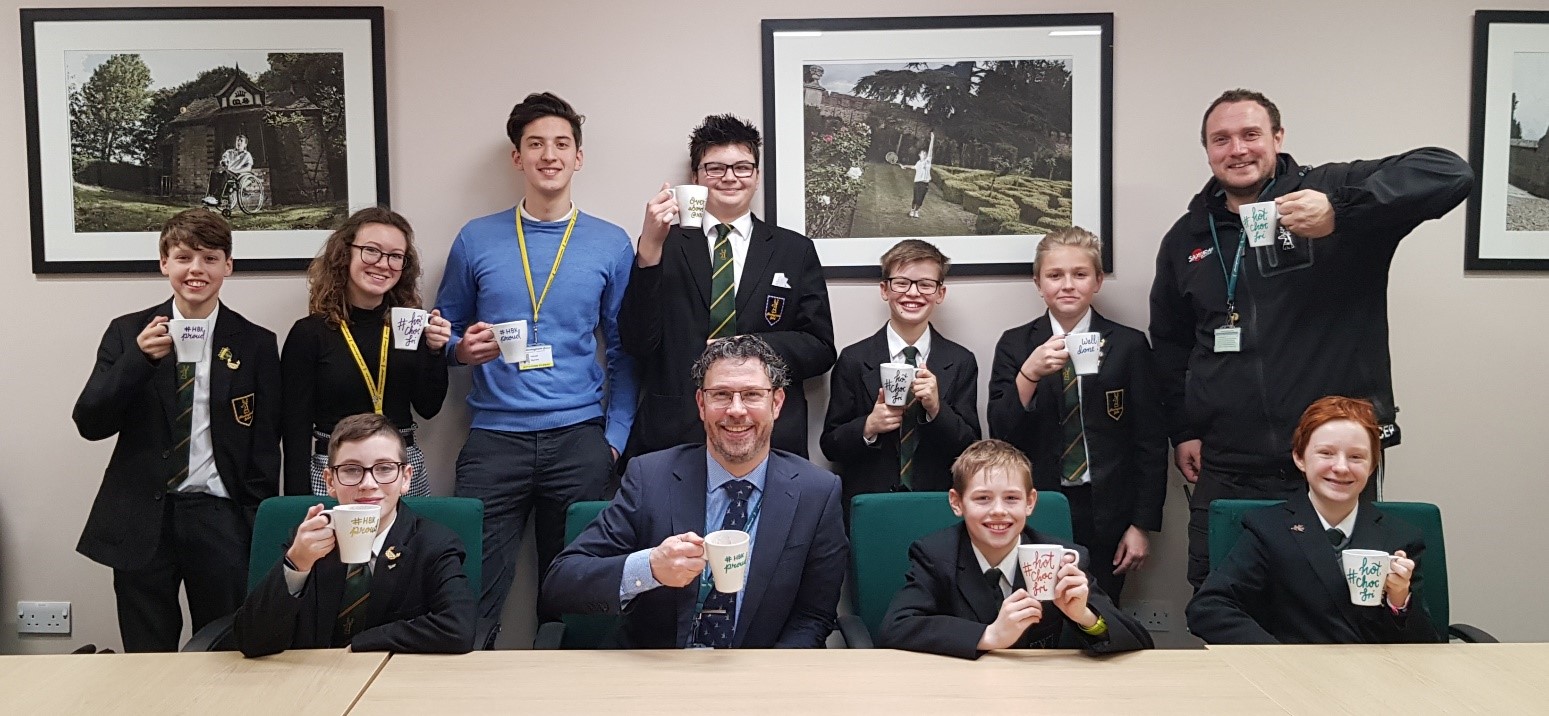 Dates for your diary
This week:
All week - Year 8 Options interviews
Tuesday, 12th February – Addams Family Production
Wednesday, 13th February – Addams Family Production
Thursday, 14th February – Addams Family Production
Next week:
Half term break
Future events:
Monday, 25th February – school resumes for all
Monday, 25th February – all week - Year 11 Trial exams in English, Maths and Science
Tuesday, 05th March - Post-18 parents information evening
Wednesday, 13th March and Thursday, 14th March – Independence 10
Friday, 22nd March – ARD 2
Friday, 29th March - WOW, our World of Work day for all students
Saturday, 06th April – Monday, 22nd April – EASTER BREAK
Tuesday, 23rd April - School resumes for all
For up to date news and photographs about other events this week, follow us on Twitter @HBK_School.
Lorraine Cunningham, Assistant Principal