Week A Commencing 17th December 2018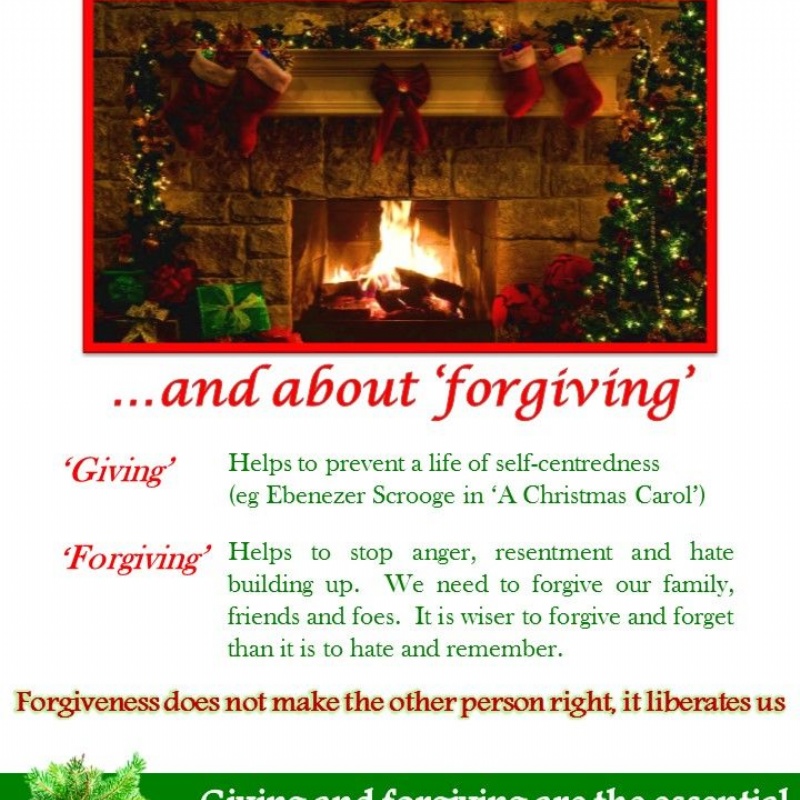 Welcome to week 15, just three days until we break up for Christmas.
Father Christmas would be proud of our students for contributing so well to the Christmas boxes to be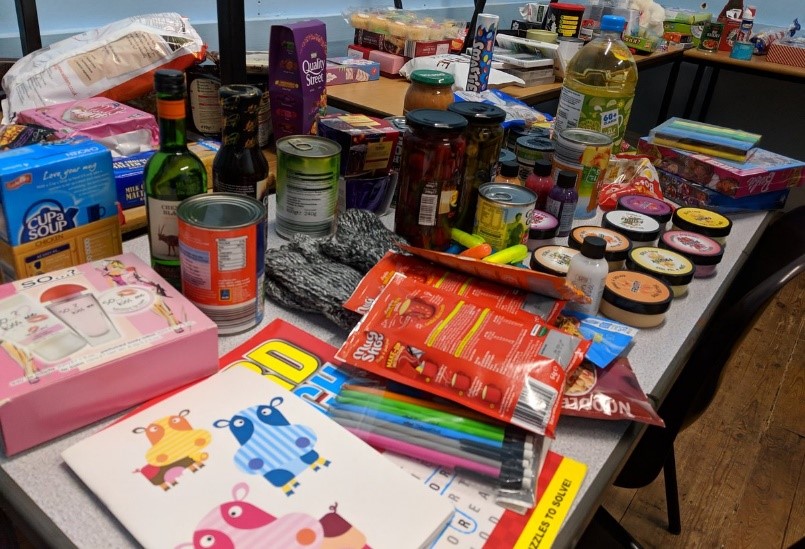 delivered to local elderly residents.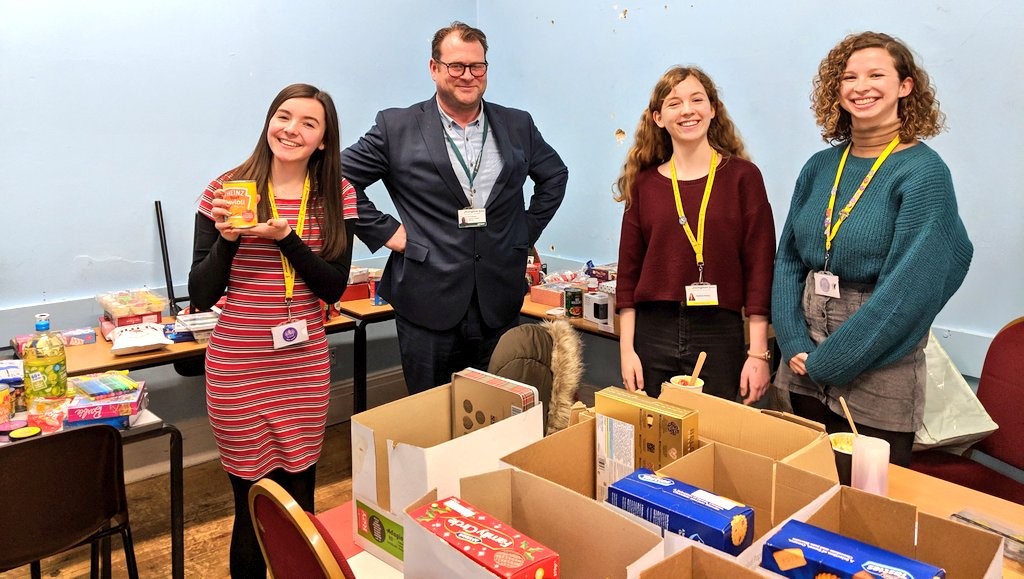 Mr Gwynne and sixth form students preparing Christmas boxes for delivery.
Below, boxes filled by form groups ready for delivery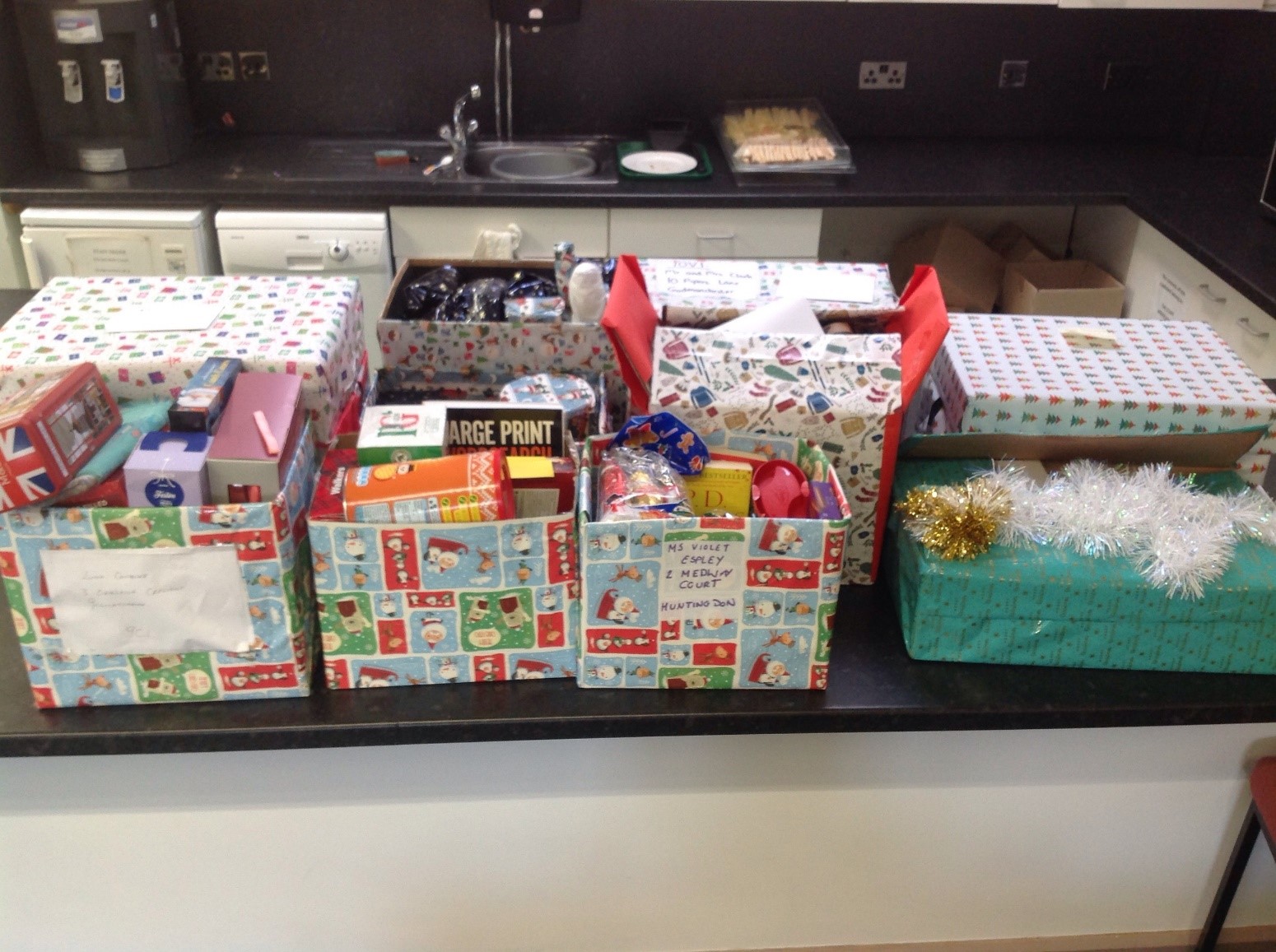 We may not see snow in Cambridgeshire this Christmas, but last week, Art students visiting London with Mr Reed found the South Bank covered in ice.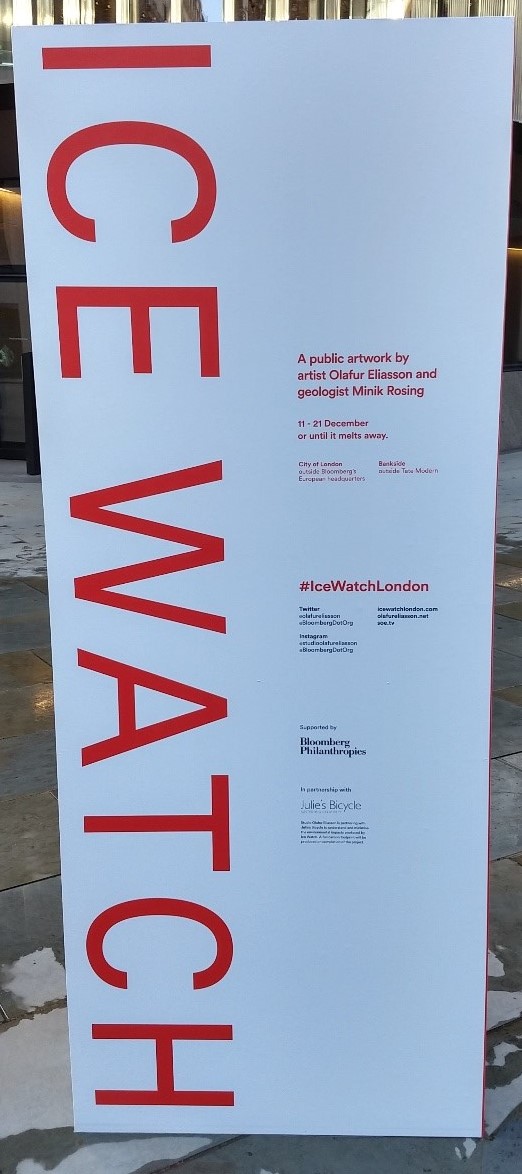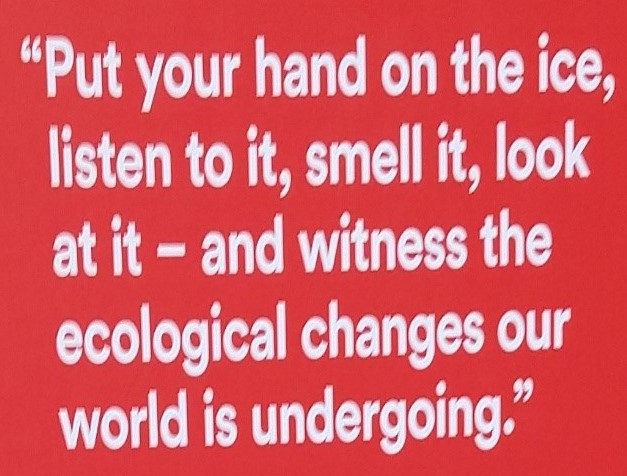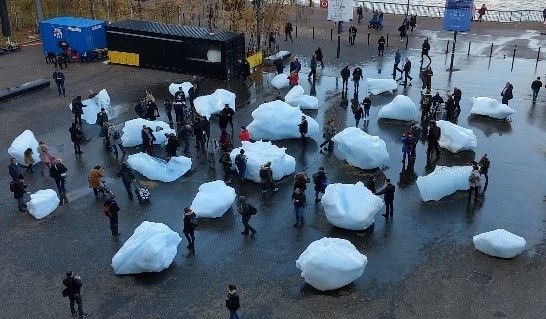 Artist Olafur Eliasson and leading geologist Minik Rosing are the brains behind the artwork, which consists of 24 ice blocks - taken out of the waters of Greenland, where they had broken off from the ice sheet, which is melting at an 'unprecedented rate' according to scientists – arranged outside the Tate Modern as a literal reminder of the impact of climate change.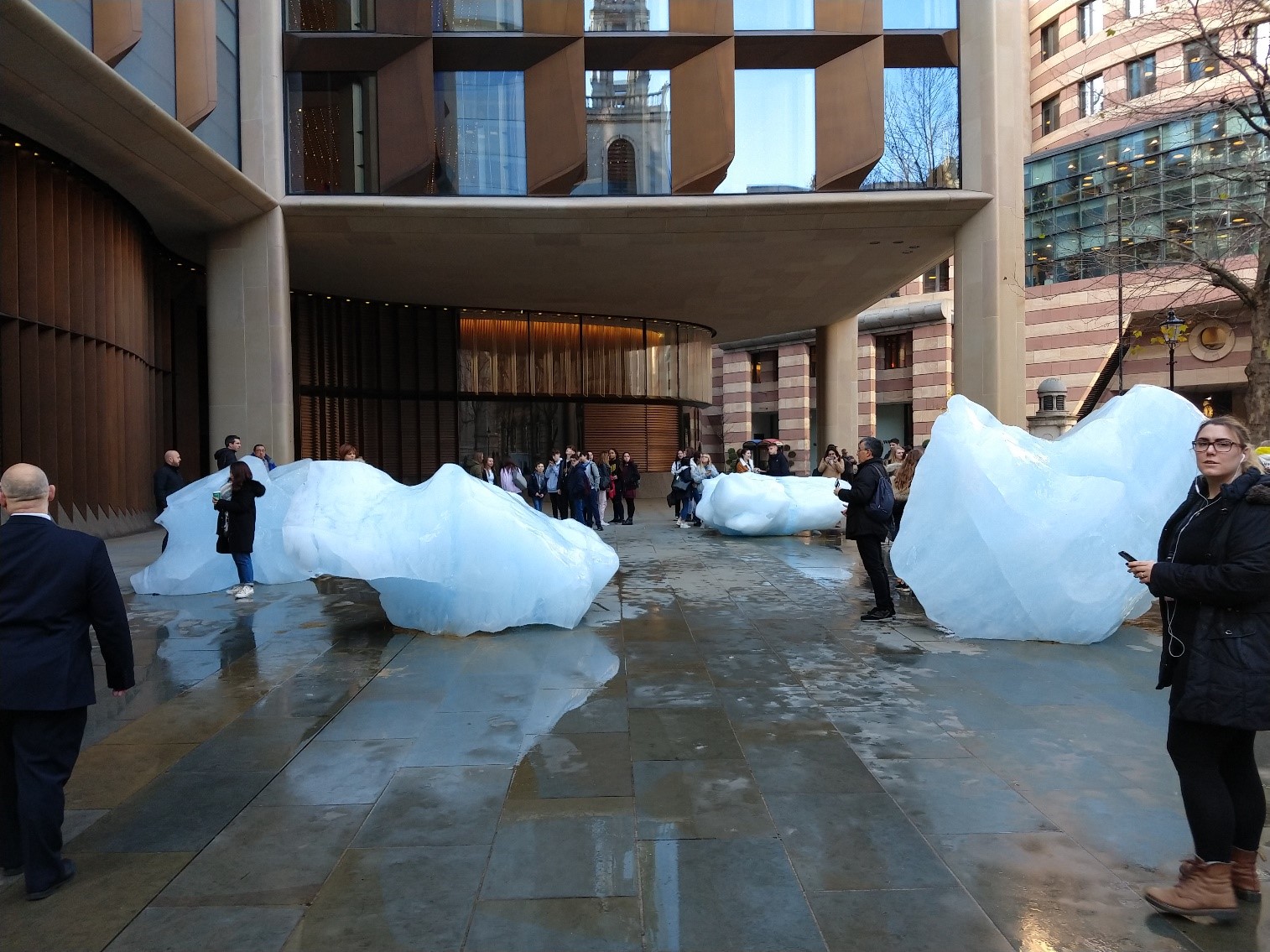 Students explore the Ice Watch exhibition in London – literally melting in front of their very eyes …
On a warmer note, last Wednesday, we had our Christmas Concert. It's always a joy and this year particularly special as the money raised – over £1700 – goes to The Brain Tumour Charity in memory of Amelia Sellens.
Christmas is the perfect time for a reminder of the importance of giving and forgiving: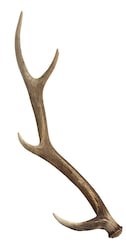 Golden Antler Winners
Every week, the tutor groups with the highest number of 5s (for great attitudes to learning) are awarded a Golden Antler trophy. Following the award of the trophy, the tutor arranges for a celebratory photograph to be taken. It is then displayed around school.
Last week, the Lower School Golden Antlers winner was …
… 7C1. Well done to the Cromwell students who earned the highest number of 5s last week and took the antlers back from 7W1.
And winner of the Middle School Golden Antlers was …
… 9P1 – A sustained and impressive win this term by these Pepys students who have retained the antlers for Christmas.
Previous winners: 9P1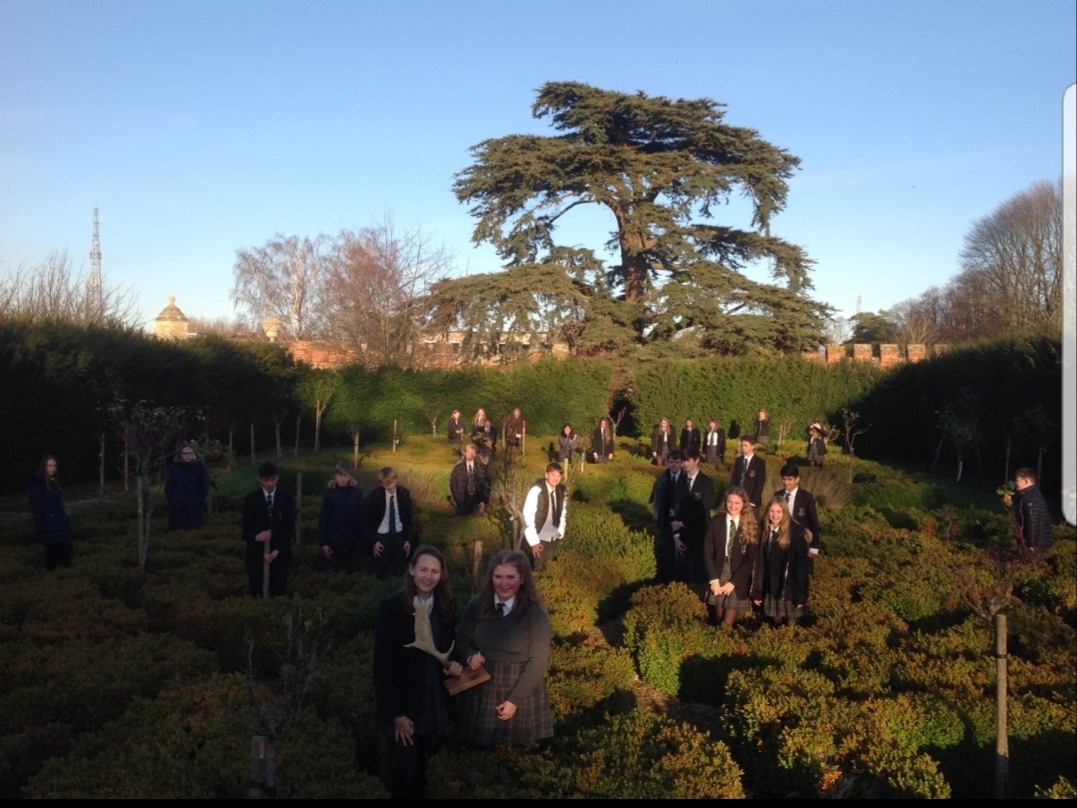 Hot Choc Friday
Celebrating members of our school who go over and above: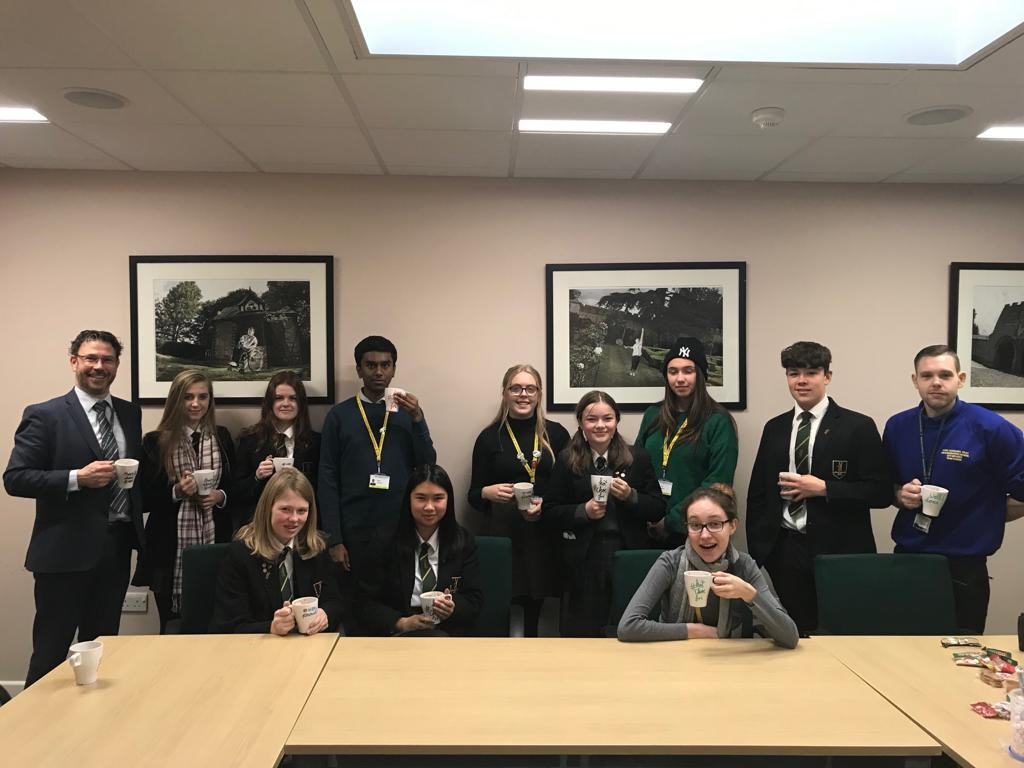 For a range of acts of kindness and service to the school, including Sam Pool, far right, who always takes great care and pride in the school site, regardless of the weather.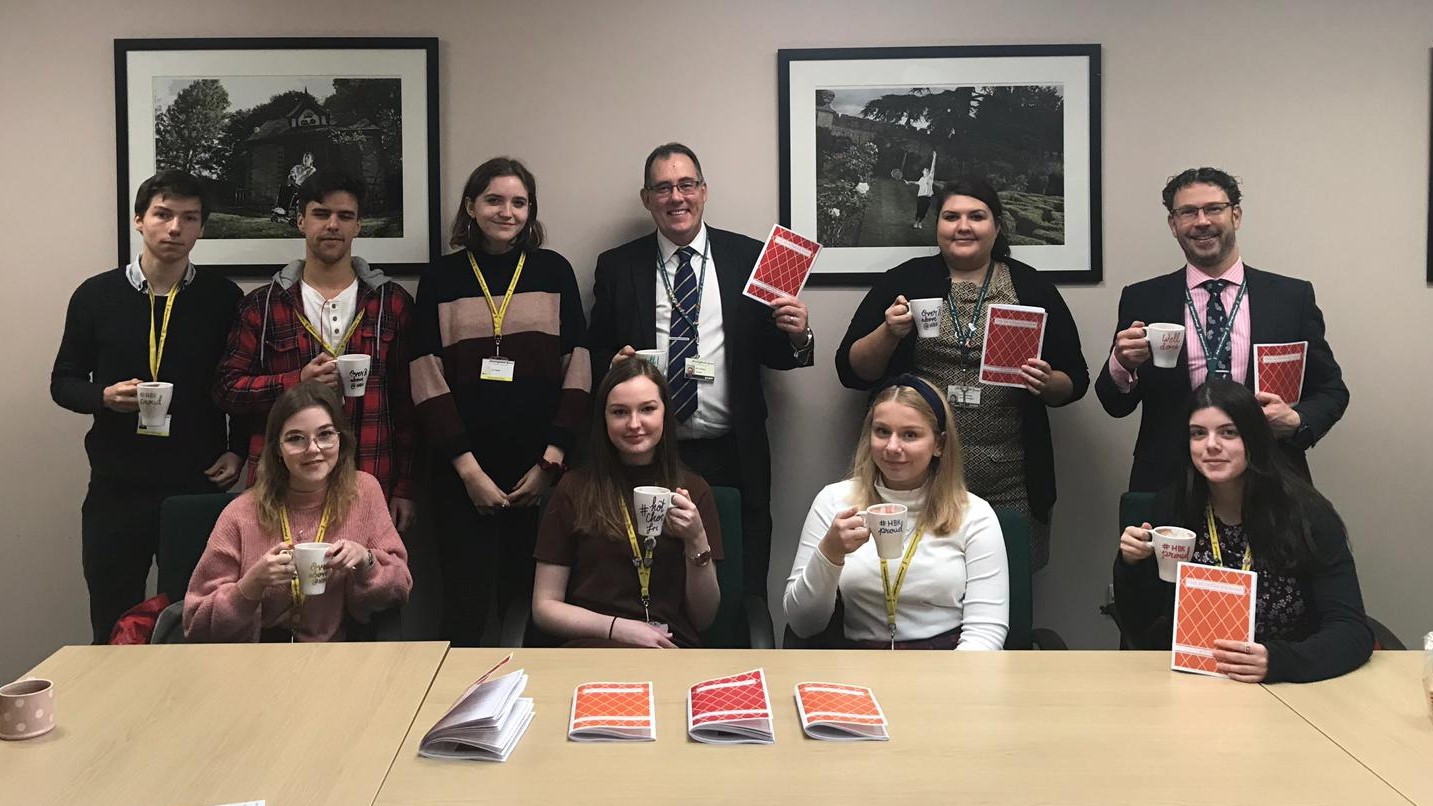 Mr Goulding, Miss Spikesley and Mr Cooke with sixth formers who recently revived the student publication, The Huntingdonian, after a 30 year break.
Dates for your diary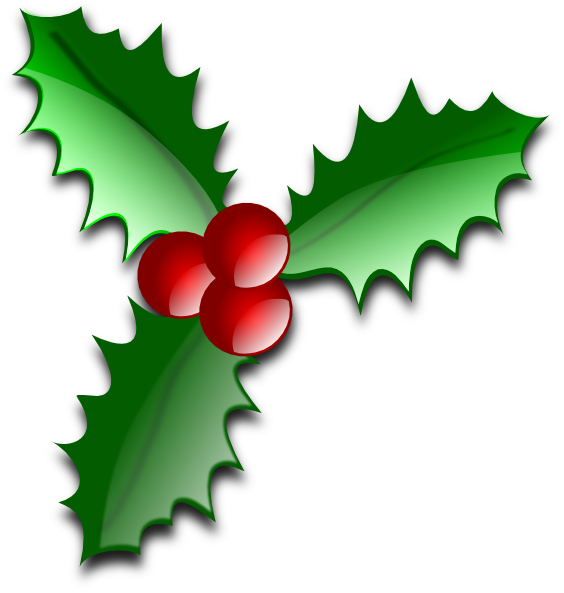 This week:
Tuesday, 18th December – Year 11 trial exam results
Wednesday, 19th December – last day of the autumn term
Thursday, 20th December – school closed for Christmas
Next week:
School closed.
Future events:
Thursday, 03rd January – spring term resumes for all
Monday, 07th January – Y13 Trial and GCSE MfL mock oral exams begin
Wednesday, 09th January – Y11 Parents Evening
Wednesday, 23rd January – Glastonbrooke Unplugged, 6.30pm, House
Thursday, 24th January – Parent Forum, 7pm, House
Tuesday, 05th February – KS4 Success Evening, 4pm
Tuesday, 05th February – Y7, 9 and 11 Study Skills event
Thursday, 07th February – Y8 Parents Evening
Thursday, 07th February – Intermediate Maths Challenge
Tuesday, 12th February – Addams Family Production
Wednesday, 13th February – Addams Family Production
Thursday, 14th February – Addams Family Production
Saturday, 16th February – Half term break begins
Monday, 25th February – school resumes for all
For up to date news and photographs about other events this week, follow us on Twitter @HBK_School.
STAFFING CHANGES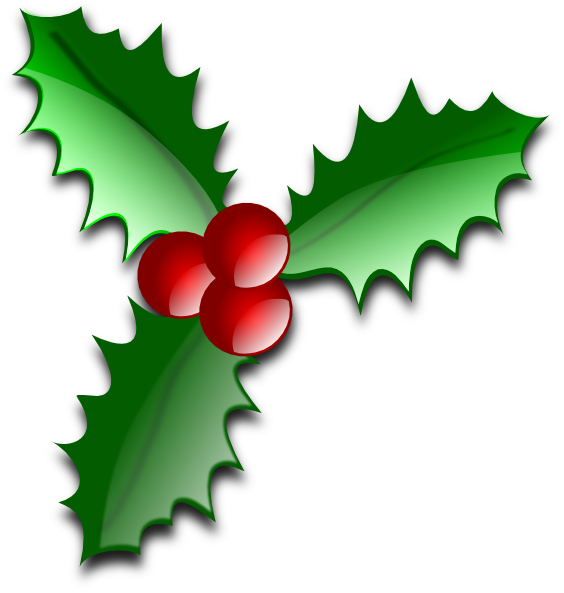 Sadly, we say goodbye to the following staff:
Sarah Hayes, Student Support Officer (SSO) for year 8
Alie Winter, Student Support Officer (SSO) for year 10
Sophie Renshaw, Teacher of Science
Happily, we say welcome to:
David Bocking, Teacher of Maths
Gilly Chaffe, Estates Administrator
Nicki Field, Cover supervisor
Linda Lunn, Student Support Officer, Year 10
Chris Monaghan, Teacher of English (maternity cover for Mrs Wright)
Charlie Pettit, Teacher of Science
Sharon Fitzgerald, Receptionist
And a joyous welcome back to:
Sophie Bonner, Teacher of PE, returning from maternity leave
Tizzy Pape, Cover Supervisor, also returning from maternity leave
As in any large institution, we have internal changes, some permanent and some temporary, such as maternity cover. The latest changes are:
Ed Gladstone - Teacher of English (Maternity Cover; previously teacher of PE)
Vikki Taylor - Student Support Officer for year 8 (Maternity Cover; previously Receptionist)
Caroline Pittock - Student Support Officer for year 7 (previously Educational Visits Coordinator and Administrator for the Global Faculty)
Dani Dow - Educational Visits Coordinator and Administrator for the Global Faculty (previously Reprographics Technician)
Janice Jones - Reprographics Technician
Finally, to you all, a Merry Christmas and a very happy New Year J
Lorraine Cunningham, Assistant Principal