Week B Commencing 12th November 2018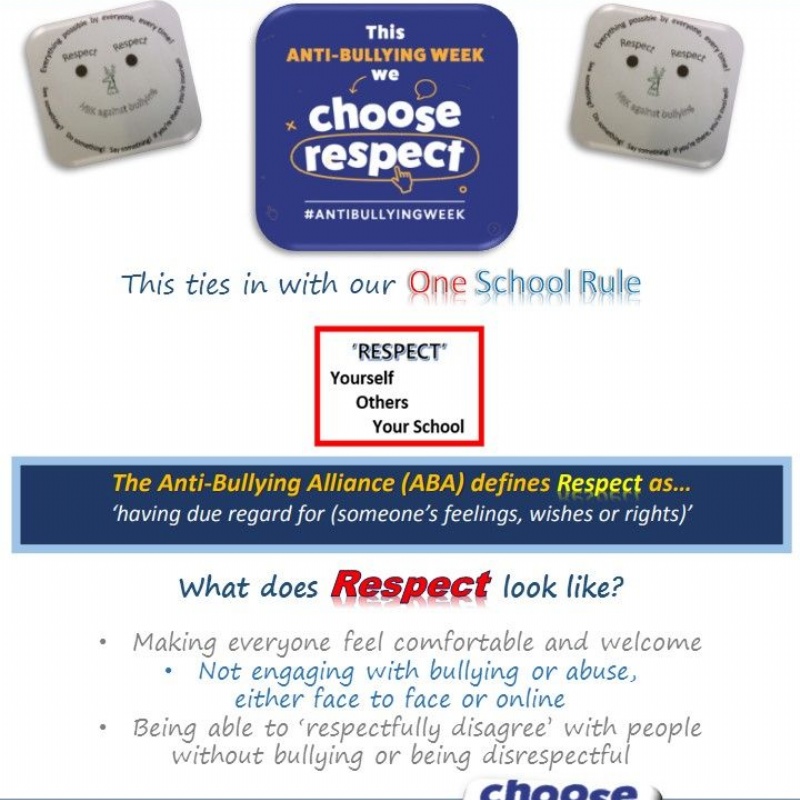 Welcome to week 10. This weekend saw a plethora of poppies in Huntingdon, reminding us of the sacrifice made by many thousands of men, women and children over the last hundred years.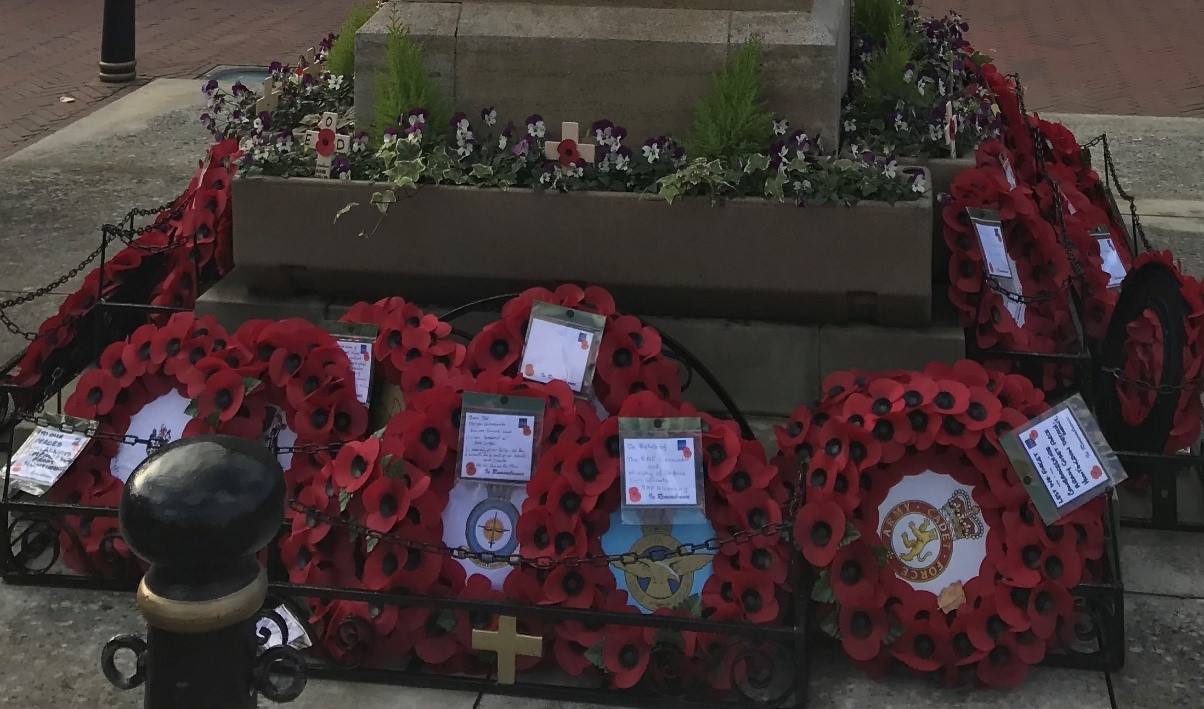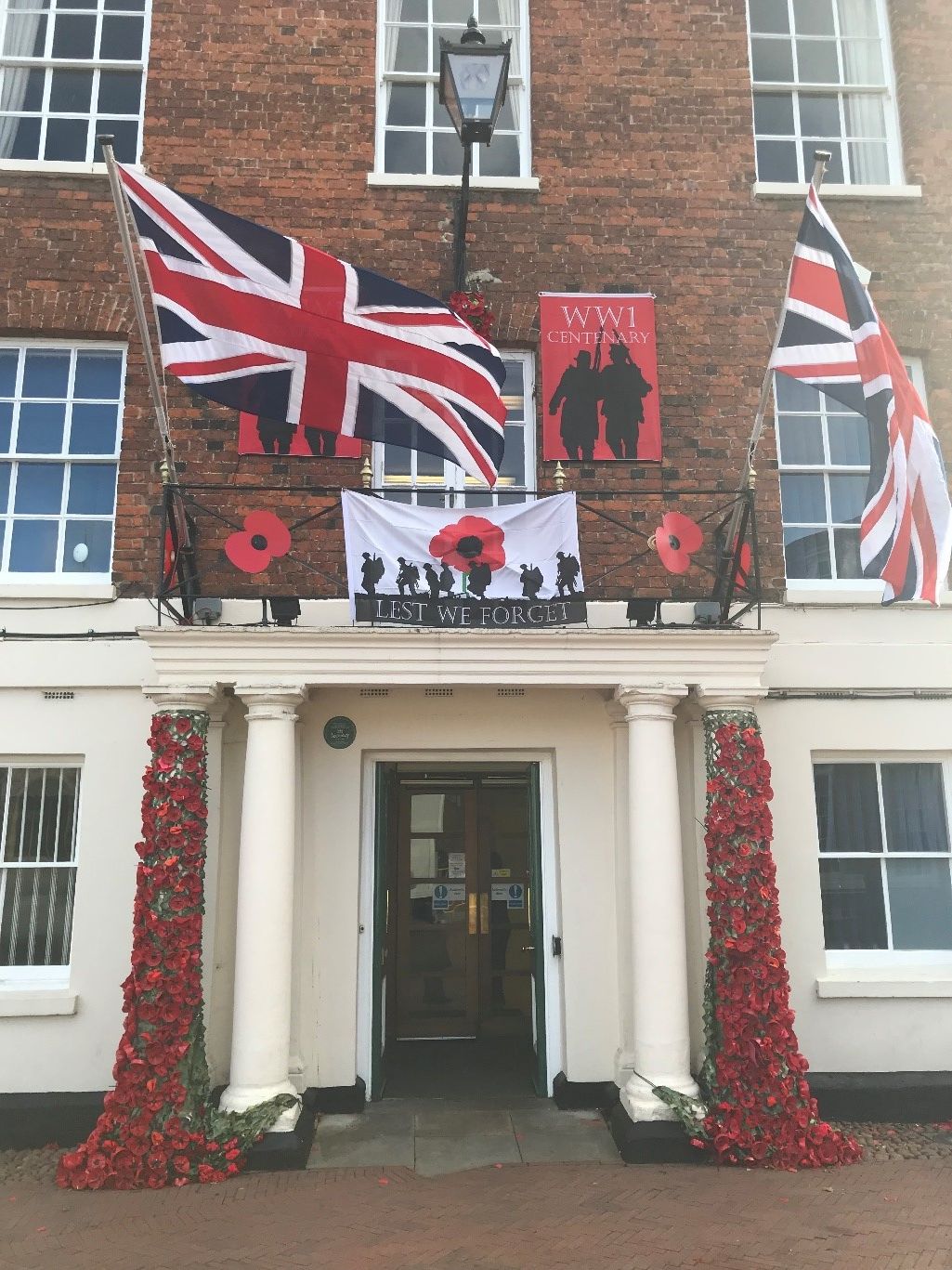 The commemoration ceremonies gave us all the opportunity to honour our ancestors and show respect for all who died – or lost loved ones - in the wars.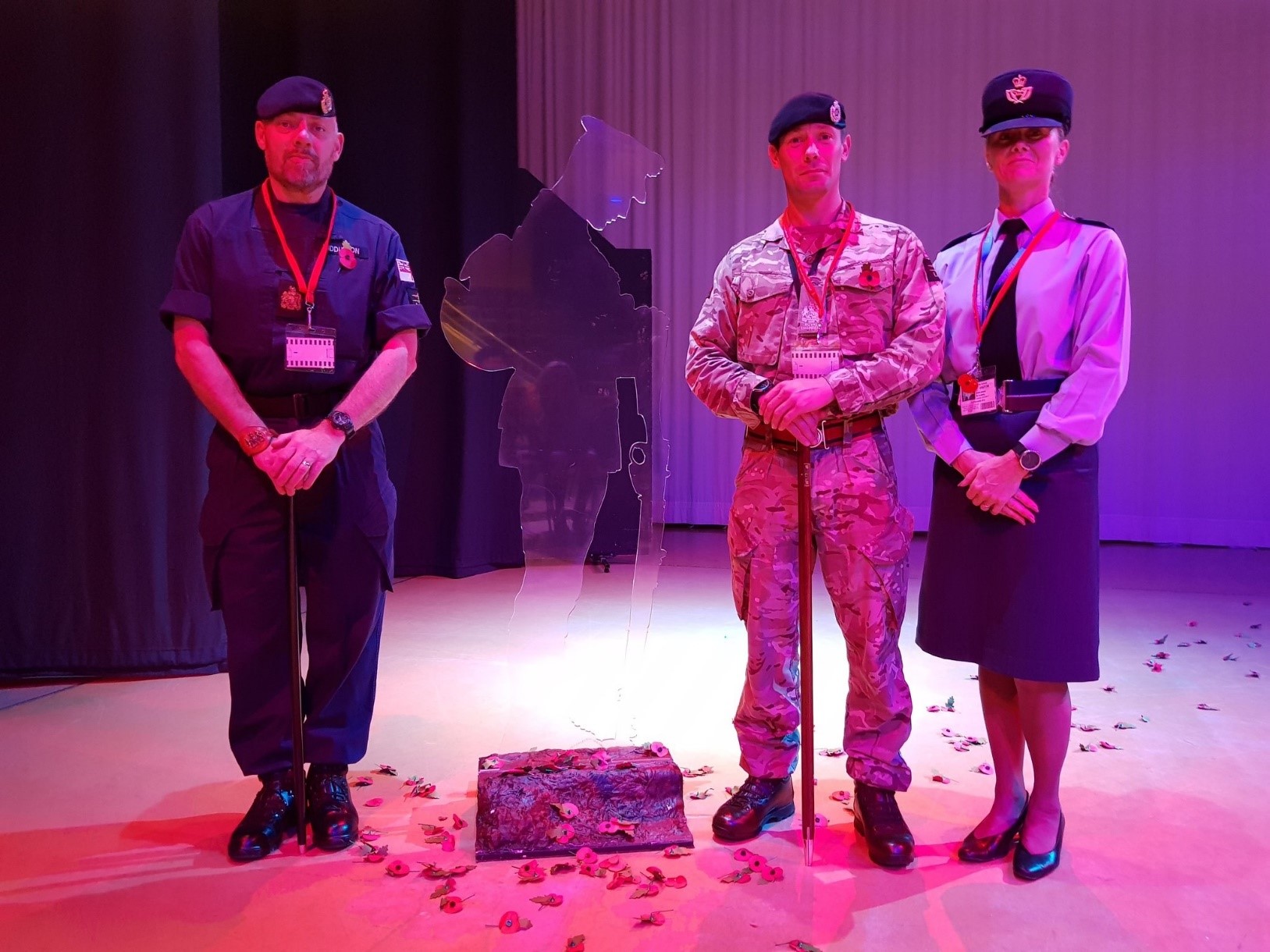 Students in each year group at Hinchingbrooke attended an assembly led by Command Warrant Officer Middleton (Navy) far left; Regimental Sergeant Major Townsin (Army) and Warrant Officer Angus (RAF).
There was also a special tribute by Tony Best, who played his bagpipes, both in Assemblies and as part of a ceremony that began at 6am with lone pipers playing 'Battle's O'er', a traditional Scottish air played after a battle.
Tony Best, Design & Technology technician at Hinchingbrooke School and former RAF Sergeant, said: "I am proud to be playing a part in this historic international event to commemorate the centenary of the end of the Great War. There are something like 1,600 pipers playing at Cathedrals, churches and war memorials around the world but I particularly want to recognise the contribution and sacrifice made by the staff and old pupils of Huntingdon Grammar School, the forerunner of Hinchingbrooke School."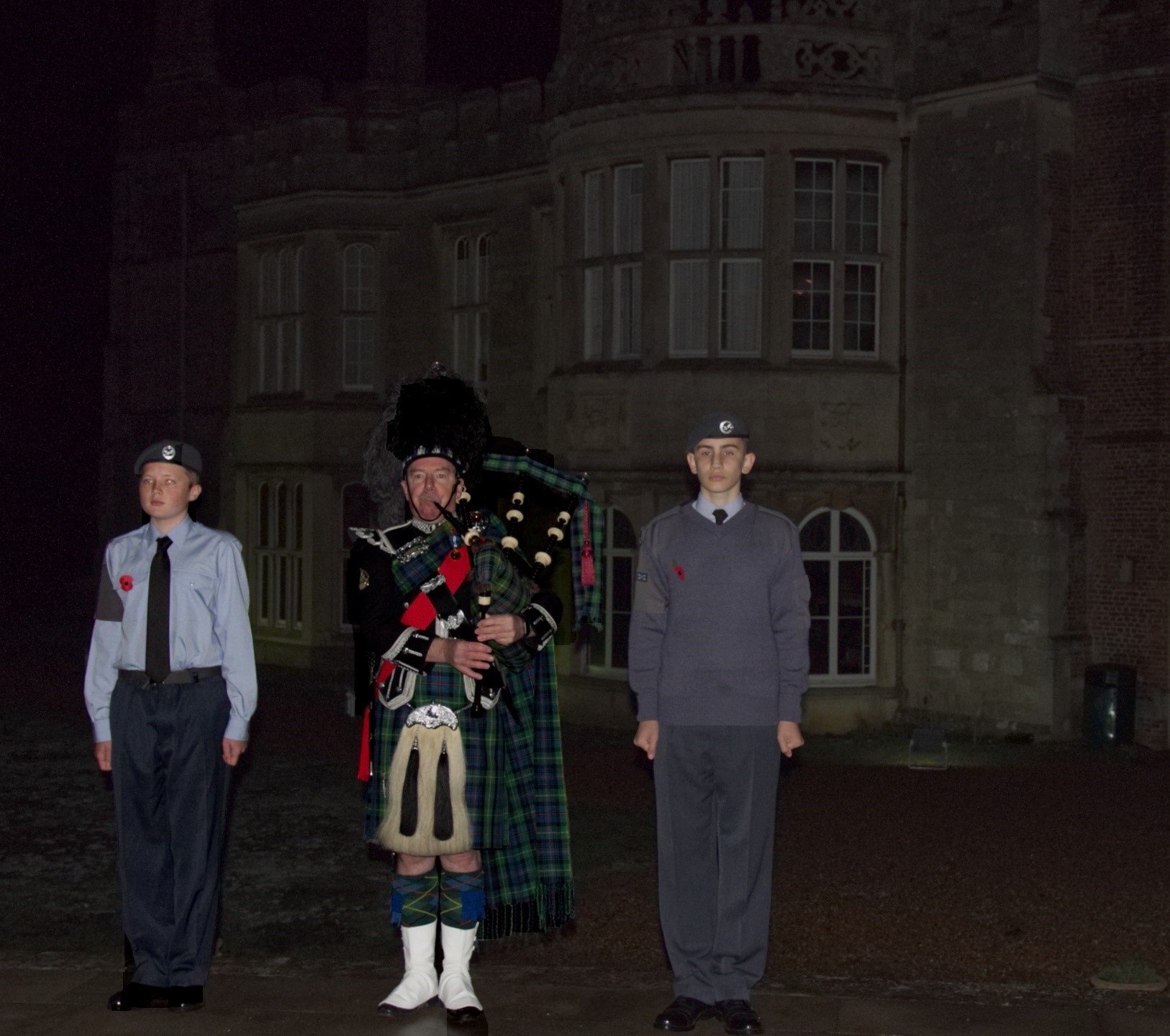 Tony Best plays 'Battle's O'er' outside Hinchingbrooke House, 6am, November 11th, 2018, flanked by Tom Dodson and Alfie Bunn, both Air Cadets from Brampton.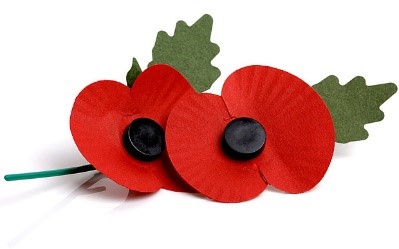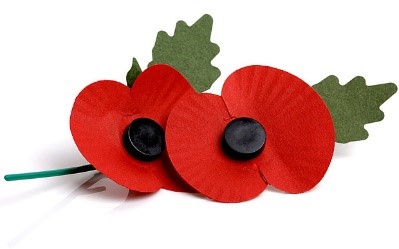 In keeping with our remembrance of soldiers who fought to protect individual liberty and thwart plots to dominate and bully vulnerable societies – and of our one school rule of Respect - our Theme for the Week is in support of National Anti-bullying week.
https://www.anti-bullyingalliance.org.uk/anti-bullying-week/anti-bullying-week-2018-choose-respect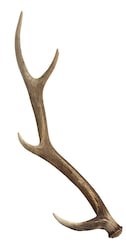 Golden Antler Winners
Every week, the tutor groups with the highest number of 5s (for great attitudes to learning) are awarded a Golden Antler trophy. Following the award of the trophy, the tutor arranges for a celebratory photograph to be taken. It is then displayed around school.
Last week, the Lower School Golden Antlers winner was …
… 7M1 (with 7C1 just four points behind). Well done to the students in 7M1, who earned the highest number of 5s
And winner of the Middle School Golden Antlers was …
… 9P1, reclaiming their place at the top. Very well done to the students in this tutor group for once again earning the highest number of 5s.
Previous winners
9M1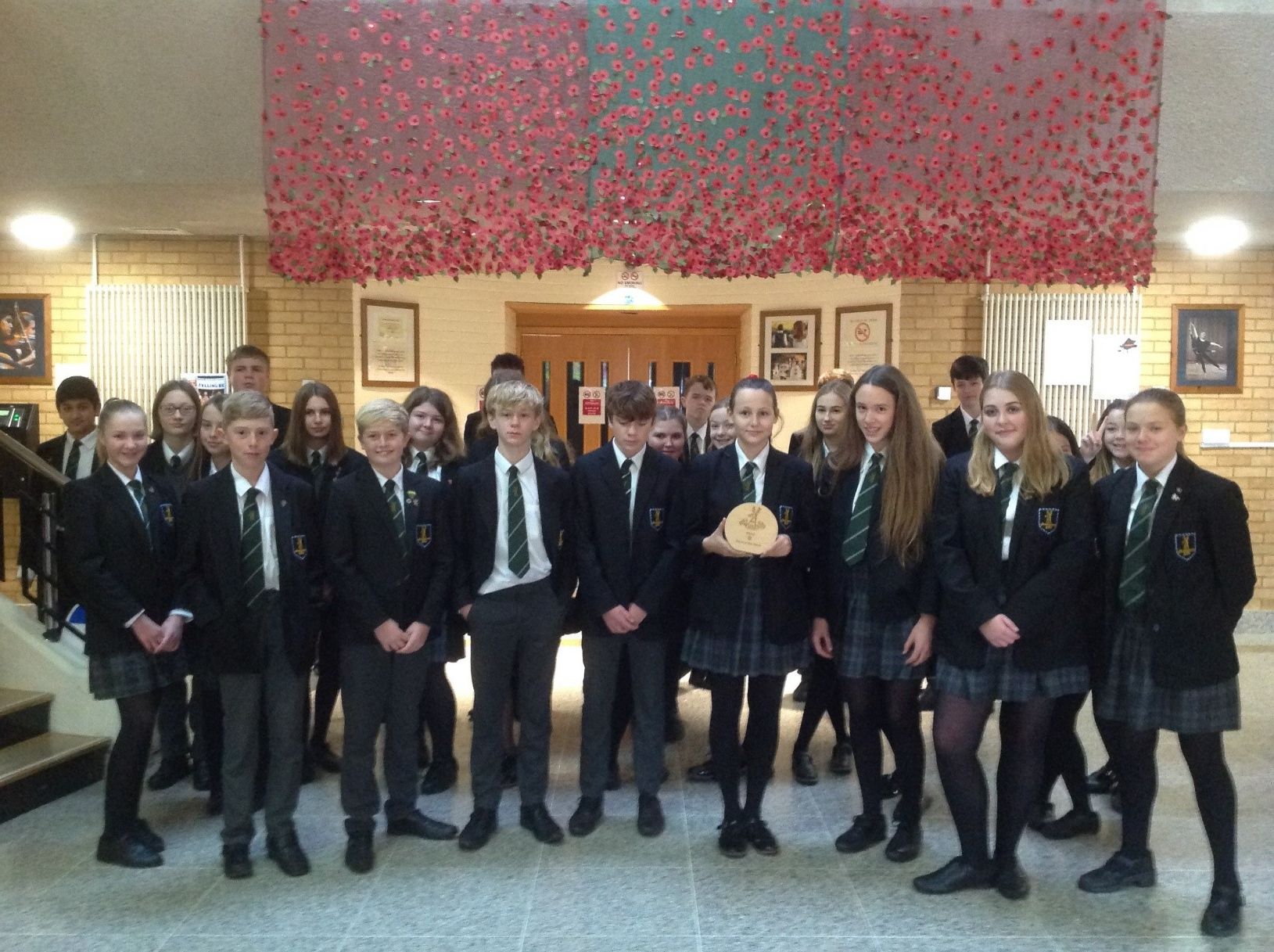 10M2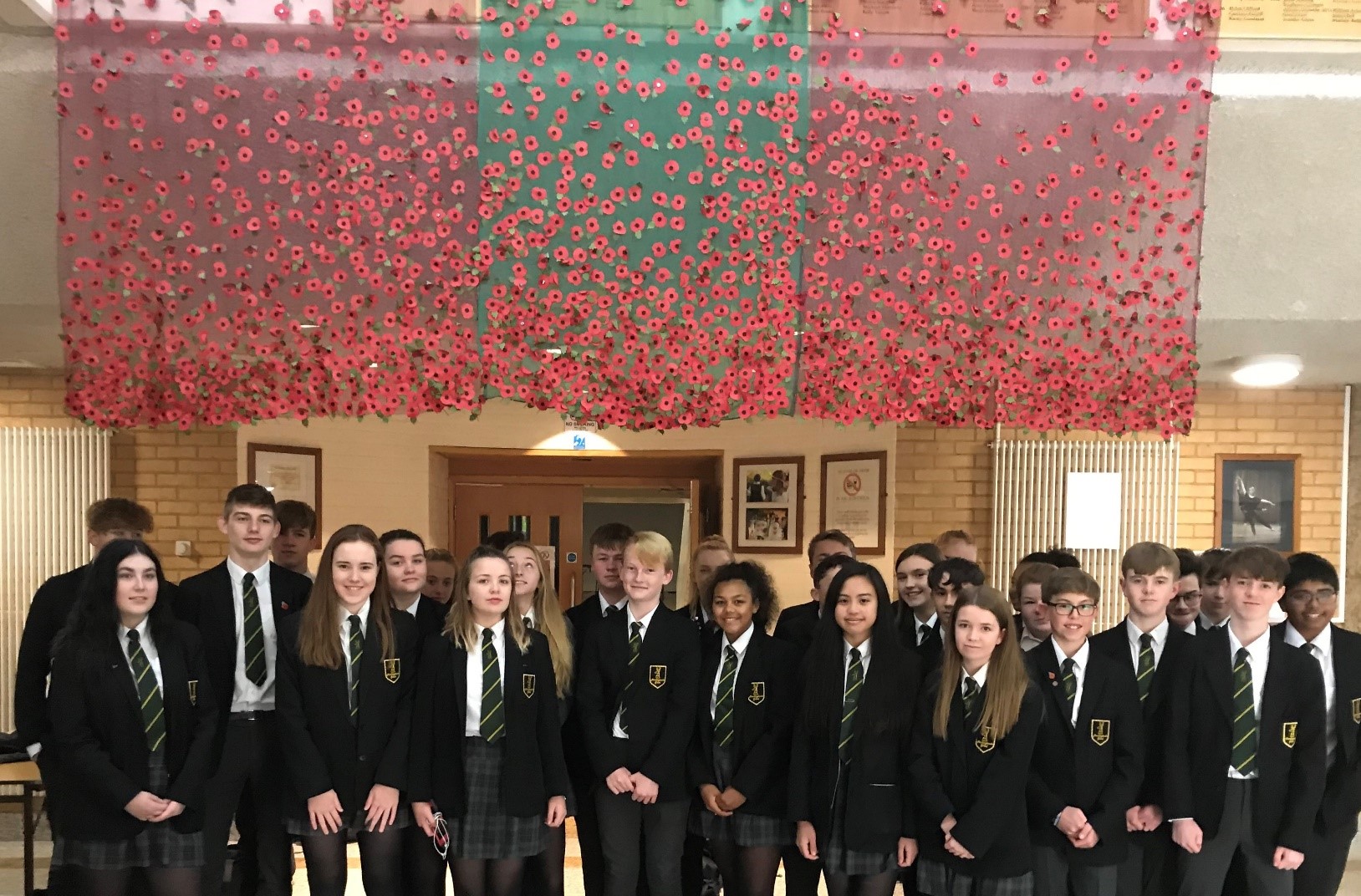 Celebrating those who go over and above: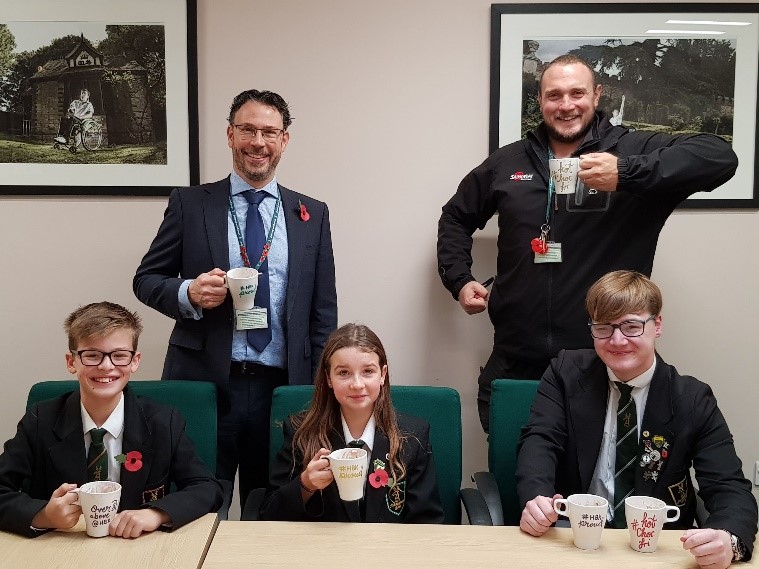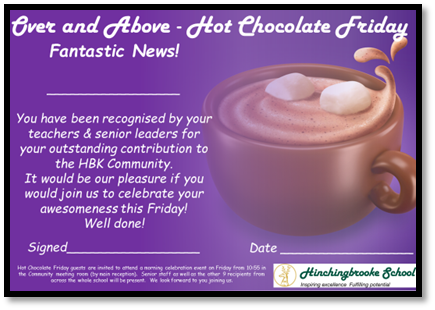 Dates for your diary
This week:
Wednesday, 14th November - Cross Country years 7 and 8. 1:15-2:15. Students taking part need to bring a packed lunch, or they can buy food at break or after the run (The Food Court will be open until 2.15pm).
Wednesday, 14th November - School production of 'Annual Putnam Spelling Bee' 5.30-10pm PAC
Thursday, 15th November – School production of 'Annual Putnam Spelling Bee' 5.30-10pm PAC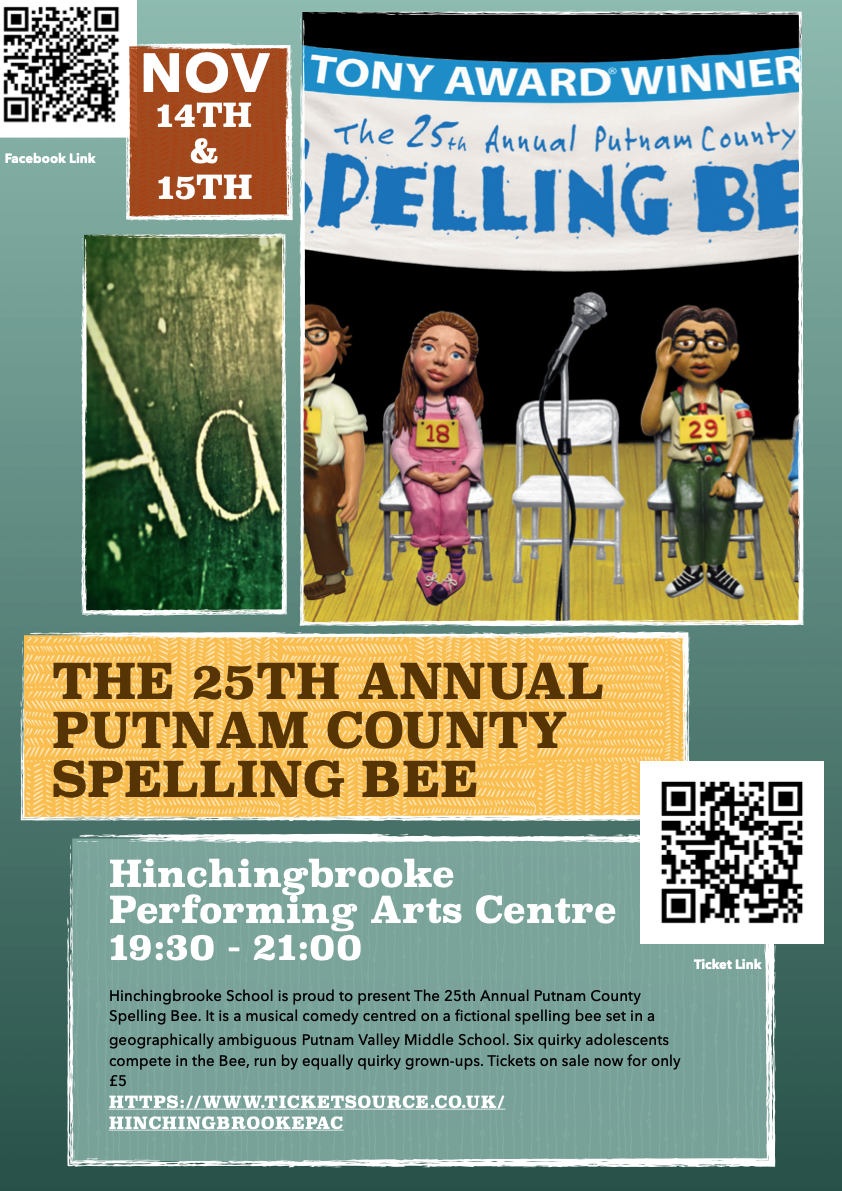 Next week:
Monday 19th November – Year 11 trial exams fortnight begins
Thursday, 22nd November – Year 7 to 13 Academic Review Day
The Careers Team would like to offer parents and students from Years 11 and 13 the opportunity to book a 'Careers Consultation' to discuss possible options for students going forward. These sessions can be seen as an addition to the tutor appointments. Please contact Mr O'Shaughnessy on kos@hinchbk.cambs.sch.uk for more details or to book in.
Future events:
Monday, 10th December – Y8 exams begin
Wednesday, 12th December – Christmas Concert, PAC, 7pm
Wednesday, 19th December – Y11 Trial Results
Thursday, 20th December – school closed for Christmas
2019
Thursday, 03rd January – spring term resumes for all
Monday, 07th January – Y13 Trial and GCSE MfL mock oral exams begin
Wednesday, 09th January – Y11 Parents Evening
Wednesday, 23rd January – Glastonbrooke Unplugged, 6.30pm, House
Thursday, 24th January – Parent Forum, 7pm, House
Tuesday, 05th February – KS4 Success Evening, 4pm
Tuesday, 05th February – Y7, 9 and 11 Study Skills event
Thursday, 07th February – Y8 Parents Evening
Thursday, 07th February – Intermediate Maths Challenge
Tuesday, 12th February – Addams Family Production
Wednesday, 13th February – Addams Family Production
Thursday, 14th February – Addams Family Production
Saturday, 16th February – Half term break begins
Monday, 25th February – school resumes for all
For up to date news and photographs about other events this week, follow us on Twitter @HBK_School.
Lorraine Cunningham, Assistant Principal