Week A Commencing 9th July 2018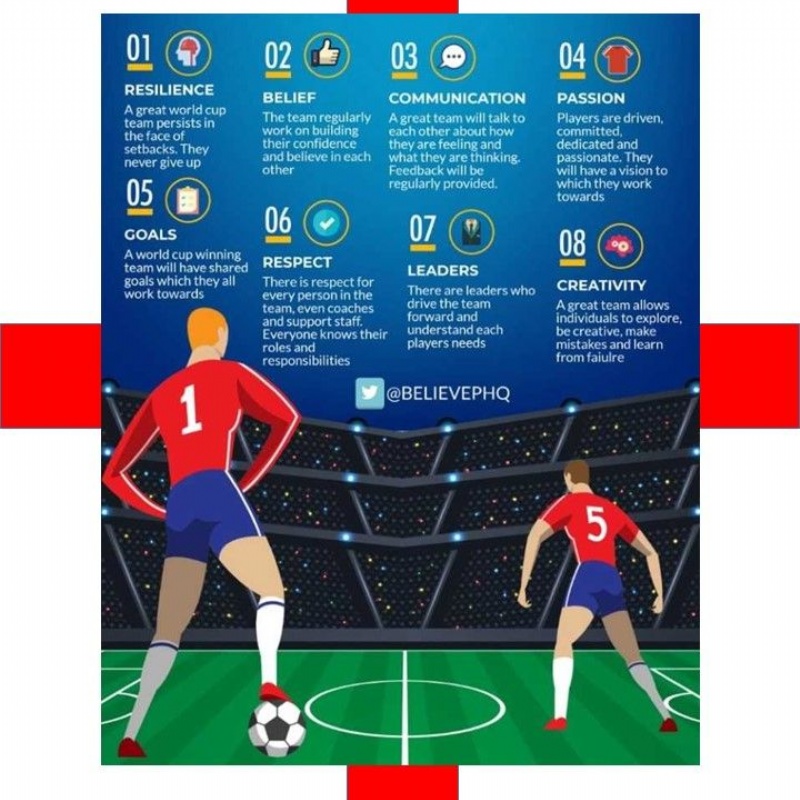 Welcome to week 12 of the summer term. What a glorious time to be a sport loving nation! Not only England in the semi-final of the World Cup, but we have our own reasons to be proud of our sporting heritage.
We are very proud of Tom Smith, year 10, who broke the Discus record on Sports Day – a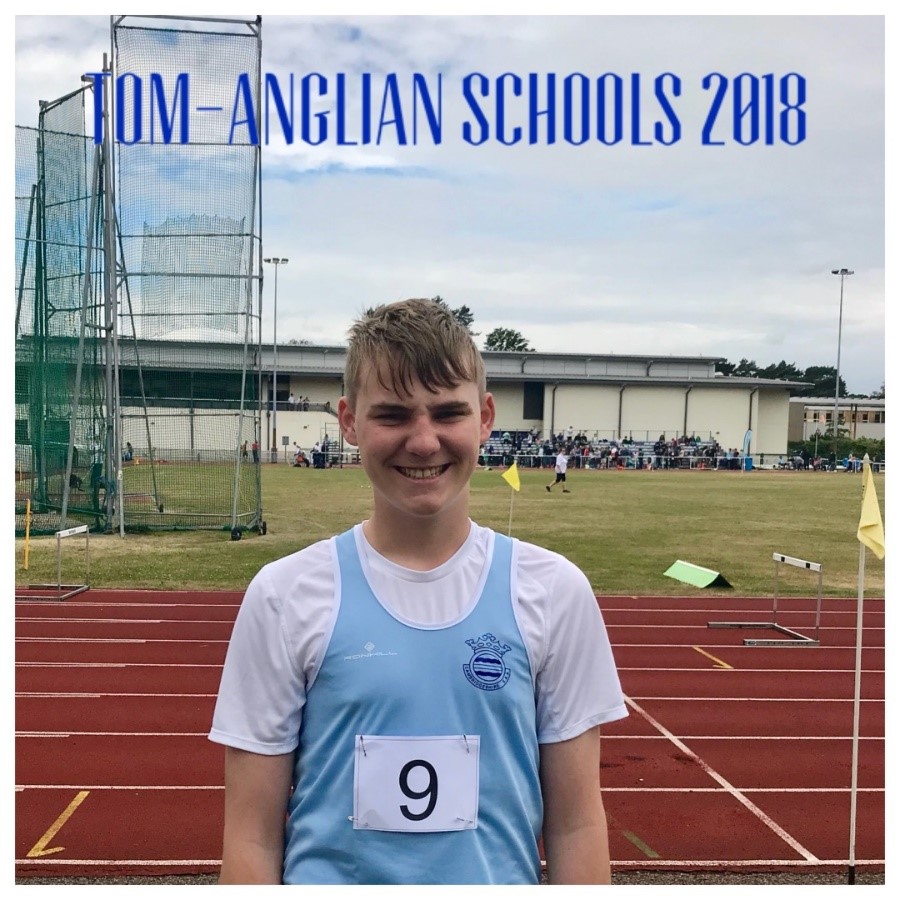 record unbroken for 19 years!
In 1999, R Young's throw measured 35.50m; Tom's new record was 35.90m.
Tom has had a great sporting season, not just at Hinchingbrooke, but also in regional competitions.
At the Anglian schools competition, Tom finished second in the Hammer, with a personal best of 32.46 (massively beating his PB the previous week of 28.84). And in the Discus, he finished third in a very competitive field, with a throw of 32.46, placing him 59th in the UK.
In the East Anglian League competition in Luton, Tom got another PB of 10.14 in the Shotput.
And finally, to put the icing on the cake, Tom was awarded the Victor Ludorum at the Sports Awards on Wednesday.
(For a full list of Sports Awards, see below).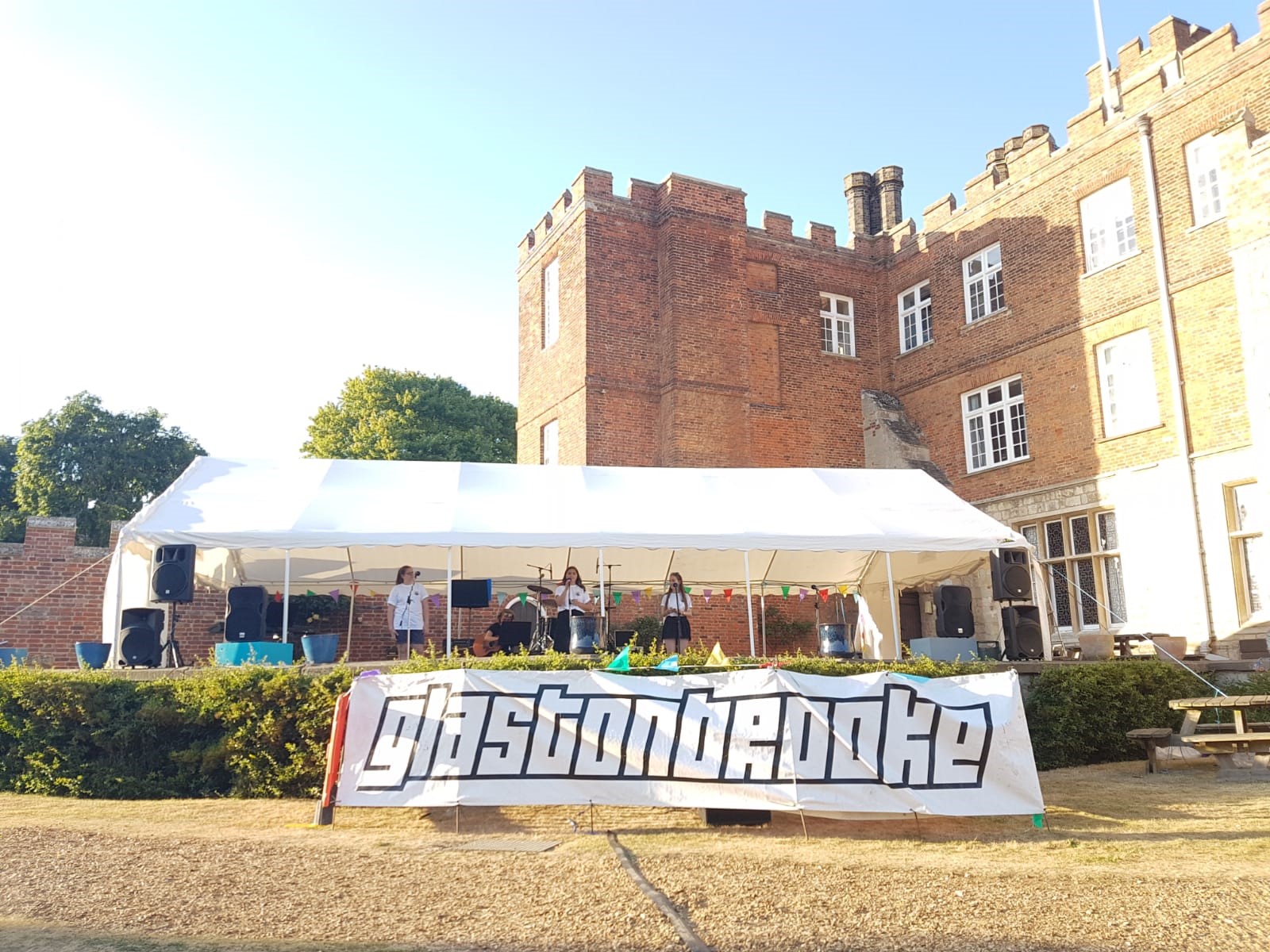 Last week, we had many exciting events.
Yet again our annual Glastonbrooke Festival was full of students with a huge amount of talent on both the main stage and the acoustic stage. The houses were out in full colour raising money for their house charities, supplying us all with a fabulous BBQ!
Despite the clash with the England game, many turned out to support the evening, albeit huddled around small screens at the end!
A huge thanks to Joe Howells and Helen Nichols for all of their hard work and determination to make Glastonbrooke the success that it is.
But for our students, there's perhaps nothing more exciting than seeing the next generation of Hinchingbrooke students arrive for the first time.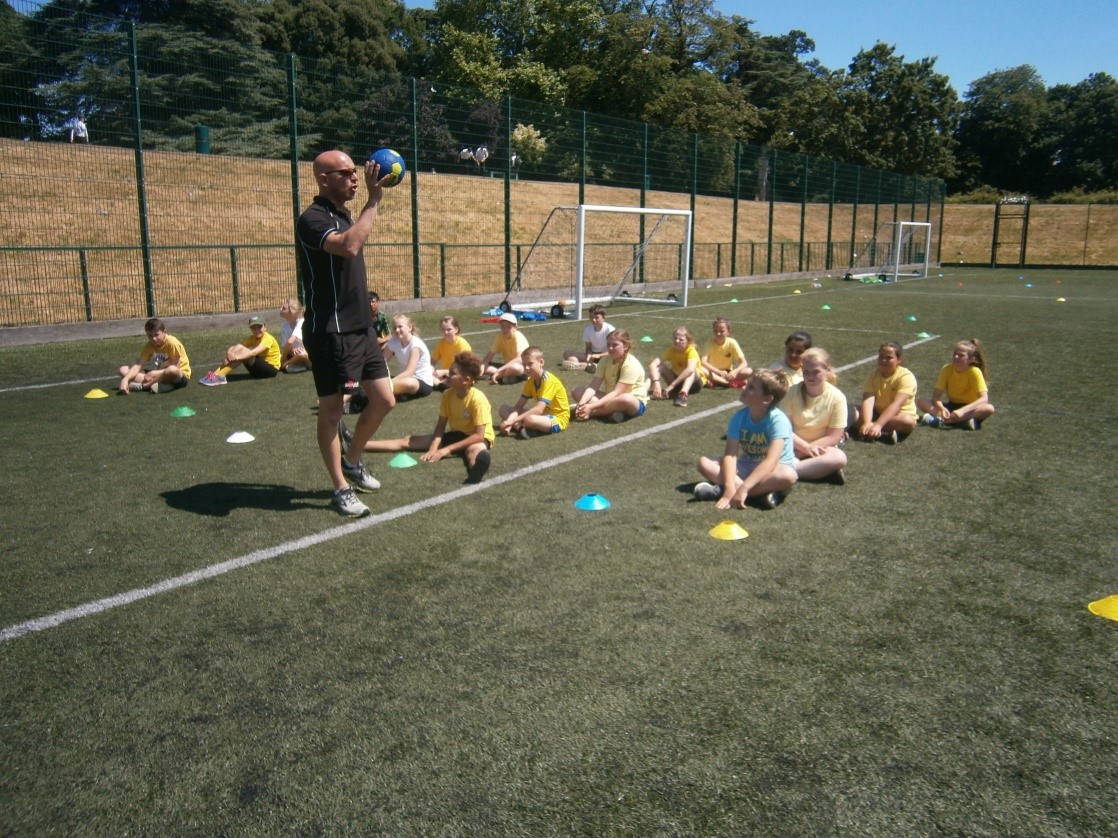 Tuesday, July 3rd, Sports Day.
The Y6 students were in their form groups and the event had the theme of resilience. It began with an assembly where Mrs Jago introduced the day and the students were inspired by a member of the England amputee football team. The day then consisted of working to overcome problems and experience a further four sports on a rotation. It was a warm day but one Mr Milner, Head of Year 7, is sure many of them will have taken fond memories from.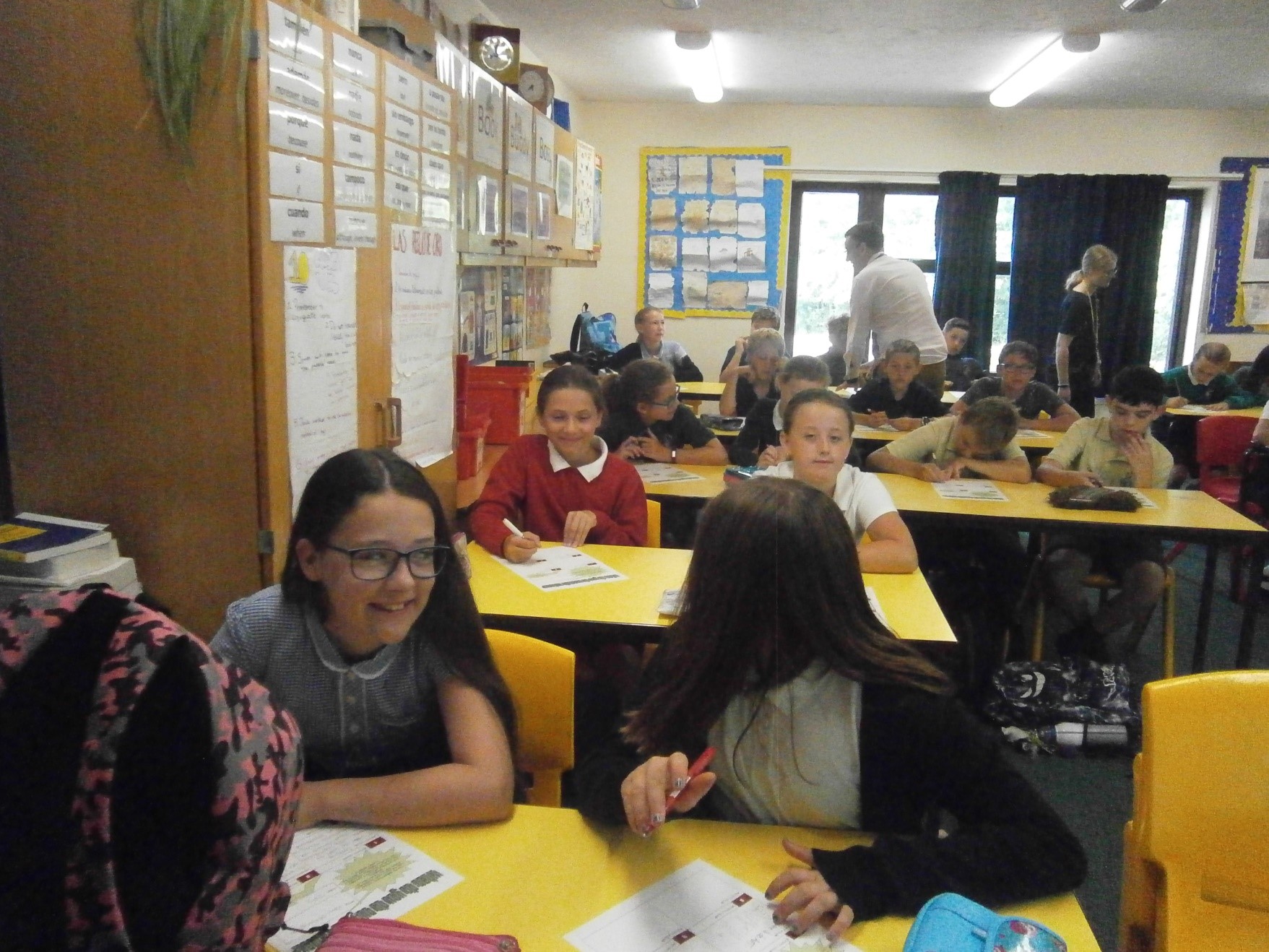 Wednesday, July 4th and Thursday, July 5th – tour, tutor groups and lessons
Over the next 2 days, year 6 students continued getting to know their form groups. They met their future Year 7 tutors and were able to share hobbies and interests. They also experienced three Taster lessons in various subjects, which gave them an invaluable insight into what they can expect in the future. There was a tour from the 6th formers assigned to their form group, as well as assemblies, including one delivered by the House teams which involved balloons and was very eventful!
Mr Milner was impressed by the behaviour and attitude of the Year 6 students, who were a credit to their parents, carers and their primary schools. We look forward to welcoming them back as Year 7s in September!
HBK'S Got Talent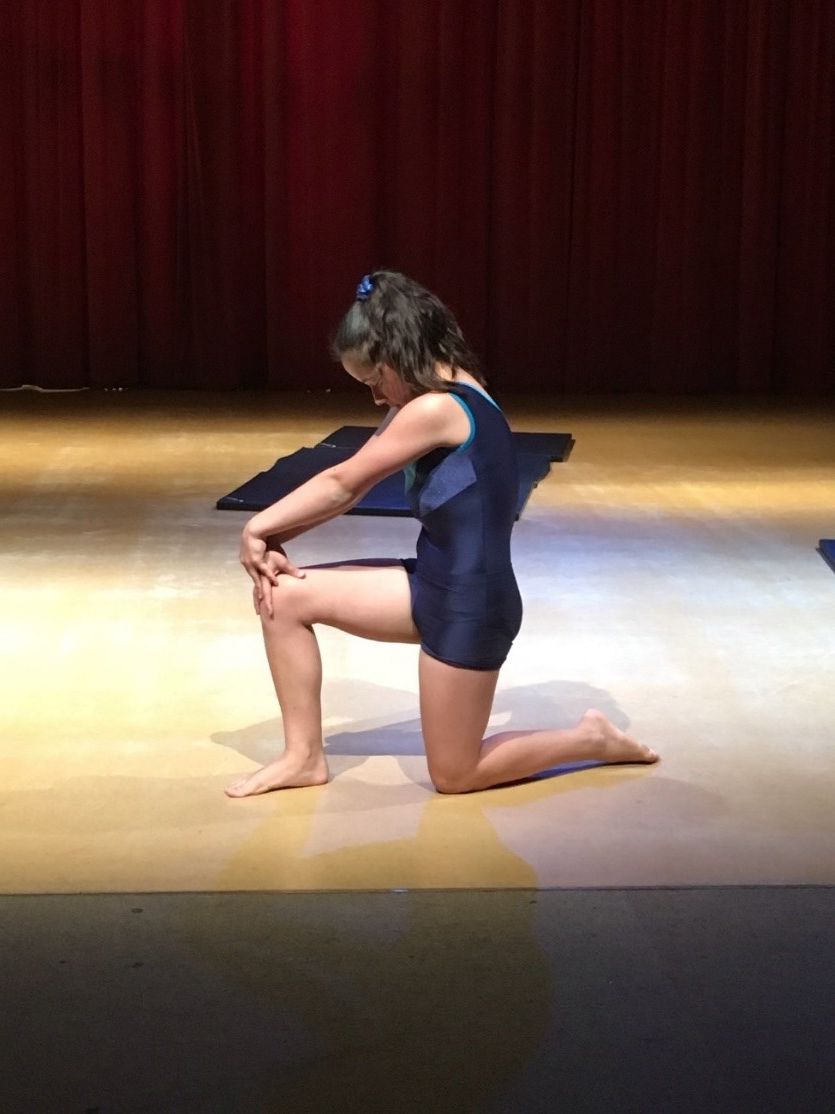 Katy Birks, year 7, won HBK's Got Talent. Her gymnastics floor routine was performed to the sound of 'Showstoppa'.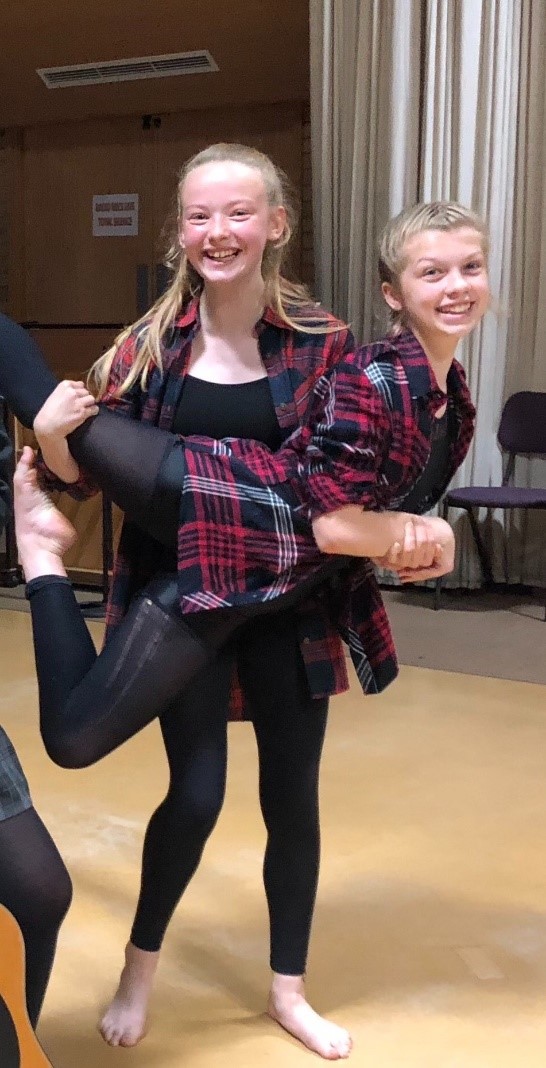 In 2nd place was the dancing duo of Olivia Antrobus and Lily Stubbington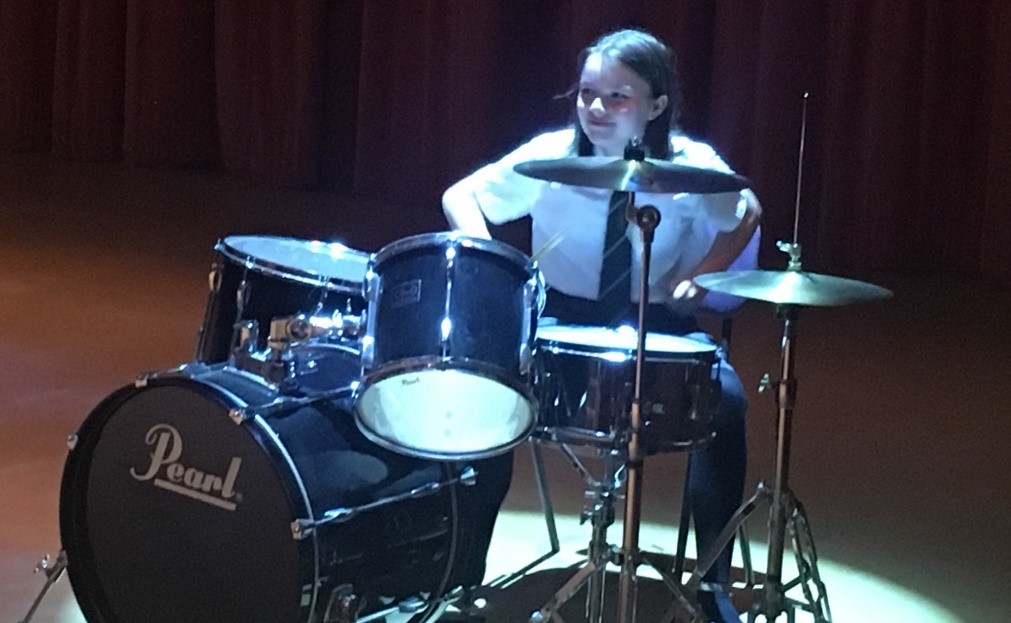 And 3rd place went to Rose Coggins, who drummed her way into the final three.
Hinchingbrooke 2018 Sports Awards
§ Most Committed Participant: ROSIE LINNELL; JONATHAN TREWIN; WILL EDWARDS; AMELIA OLIVER
§ Young Leader: JACOB JOHNSON
§ Contribution to PE & School Sport: MADDIE JONES; BEN LEMMON; JAY THORNE; MYA TURNER
§ School Team of the Year: YEAR 9 NETBALL SQUAD
§ School Coach of the Year: MISS TREWIN; MISS PHILIPS
§ Rising Star: LILY O'DELL
§ Sports Personality: JOSH TOMLINSON; ALEX HILL; CALLUM REDWOOD; FLOWW PINKNEY;
RACHEL TAYLOR; CAMERON EAKINS; KAMILLIA WAJDA; HENRY KENDRICK
§ The Ally Brennan Trust Award (Sports Leader of the Year) LAUREN BAKER and LUKE COSBEY
§ Victrix Ludorum: RACHEL TAYLOR
§ Victor Ludorum: THOMAS SMITH
PLUS, for outstanding contribution to PE: Tom Clayton and Pete Randall (HBK groundsman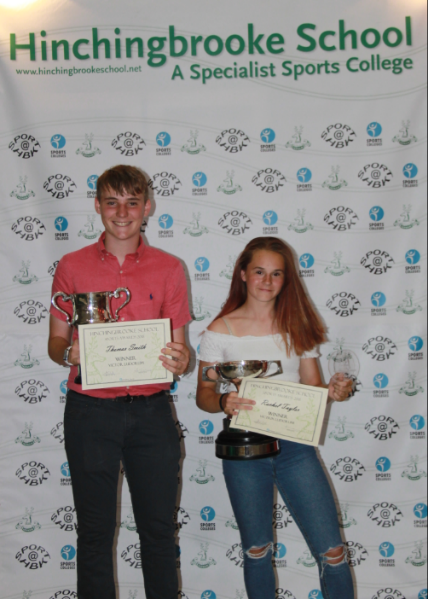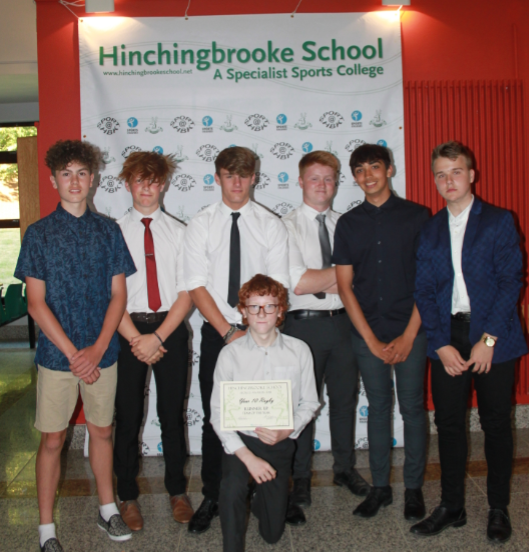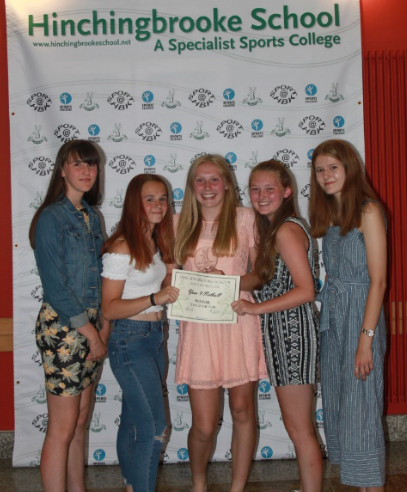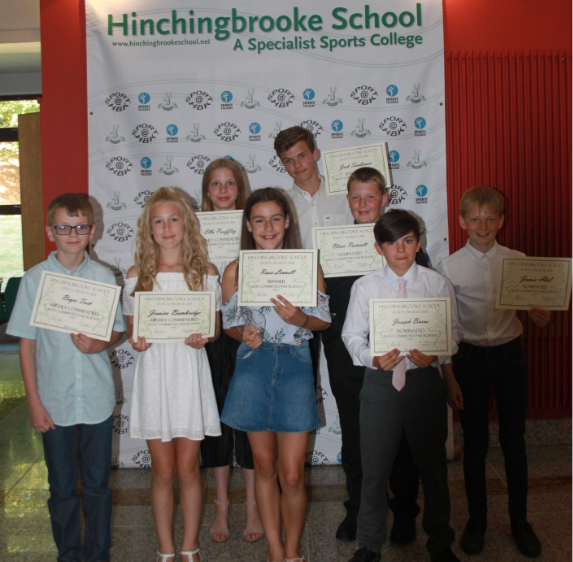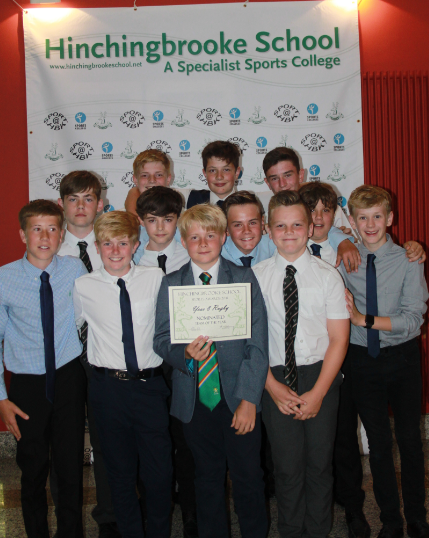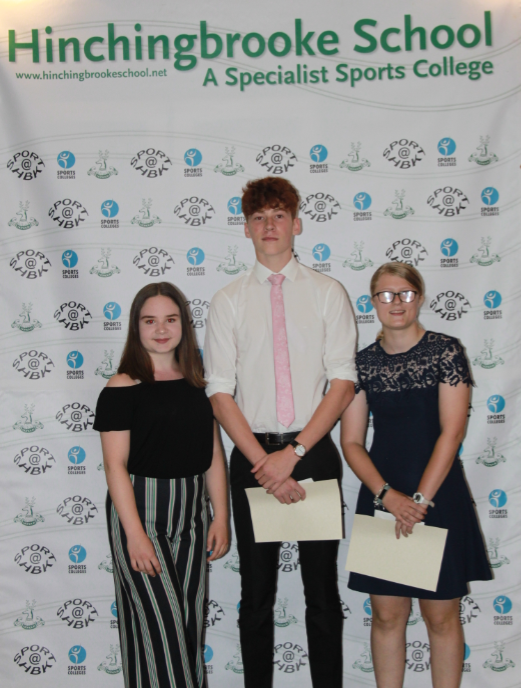 On Saturday, Year 9 Netball Academy Squad were celebrating a winning season as Ball Girls at the Vitality Super League Grand Final at the Copperbox in London on Saturday. They enjoyed a brilliant day meeting the Countries elite netball players and playing a pivotal role in ensuring the match went well for Sky Sports and England Netball. #HBKproud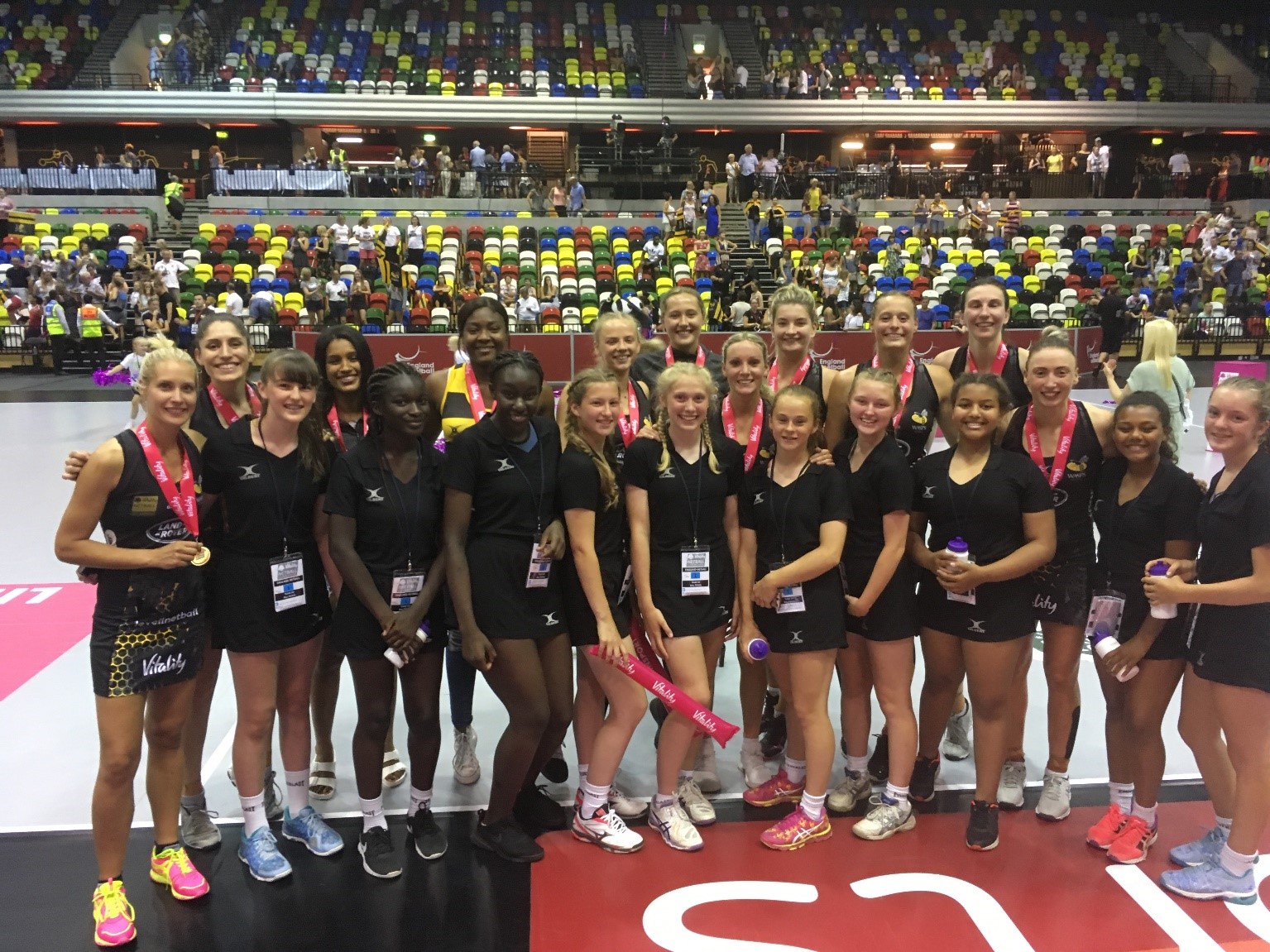 Finalists named for 2018 TASS (Talented Athlete Scholarship Scheme) Stars Awards
A host of talented athletes from across the country have been named as finalists in the 2018 TASS Stars Awards in special recognition of their achievements in sport and study this year.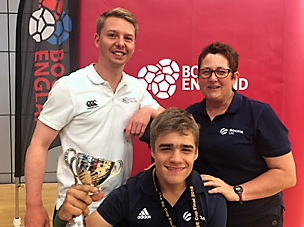 Fourteen national TASS-supported athletes from a range of sports have been shortlisted from scores of nominations showcasing the student athletes' successes both on and off the field.
Our very own Boccia player, Jabe Peake, has been selected in the Most Determined category
The five winners will be revealed at the presentation afternoon on Saturday 21 July 2018.
Golden Antler Winners
Every week, the tutor groups with the highest number of 5s (for great attitudes to learning) are awarded a Golden Antler trophy. Following the award of the trophy, the tutor arranges for a celebratory photograph to be taken. It is then displayed around school.
Last week, the Lower School Golden Antlers winner was …
… 8P1, with Pepys regaining the trophy this week.
And winner of the Middle School Golden Antlers was …
…9Vi. A new win for Vesey.
Well done to both tutor groups and Houses and we look forward to more photographs next week!
Dates for your diary
This week
Monday, 9th July – Year 12 back in lessons after exams and a week of work experience
Wednesday, 11th July – extended deadline for the Creative Writing competition
Wednesday, 11th July – Picnic at the House
Wednesday, 11th July – Inter house Art Display
PICNIC AT THE HOUSE
Time to celebrate another year at Hinchingbrooke by diving head first into the sun, good food and the Arts. If you have yet to experience the wonder that is Picnic In The House, why not get online and buy your tickets for this unmissable event?
Tickets Link:
https://www.ticketsource.co.uk/event/EMDFGF
Mrs Lee, Head of DT, is planning next year's projects and needs old electronic products. If you have any of the following items that you no longer want, she'd be very grateful for them. It doesn't matter if they work, or how old they are! The older the better- she wants to spark the students' imagination!
Unwanted phones, games controllers, MP3 players, Walkmans and cameras gratefully accepted.
If you have any of these items and you would like to donate to DT, please drop them off in Reception.
The Inter House Reading Challenge – Book Bingo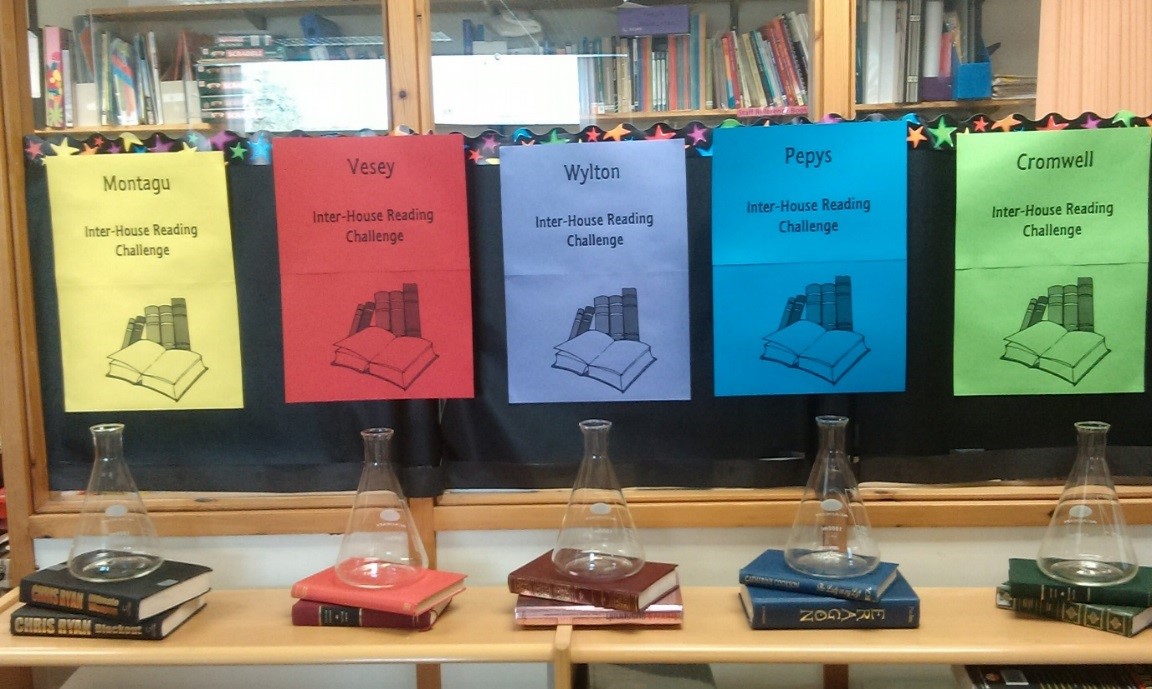 Individual and House prizes will be announced next week.
Next week:
Tuesday 17th July - Junior Bosendorfer Concert, 7:00PM, PAC
Future events
Tuesday, 24th July – end of summer term 1.30pm
Thursday, 16th August – GCE results day
Thursday, 23rd August – GCSE results day
For up to date news and photographs about other events this week, follow us on Twitter @HBK_School.
Have a great week and enjoy the match on Wednesday – come on England!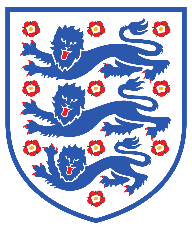 Lorraine Cunningham, Assistant Principal