Week A Beginning Monday 12th March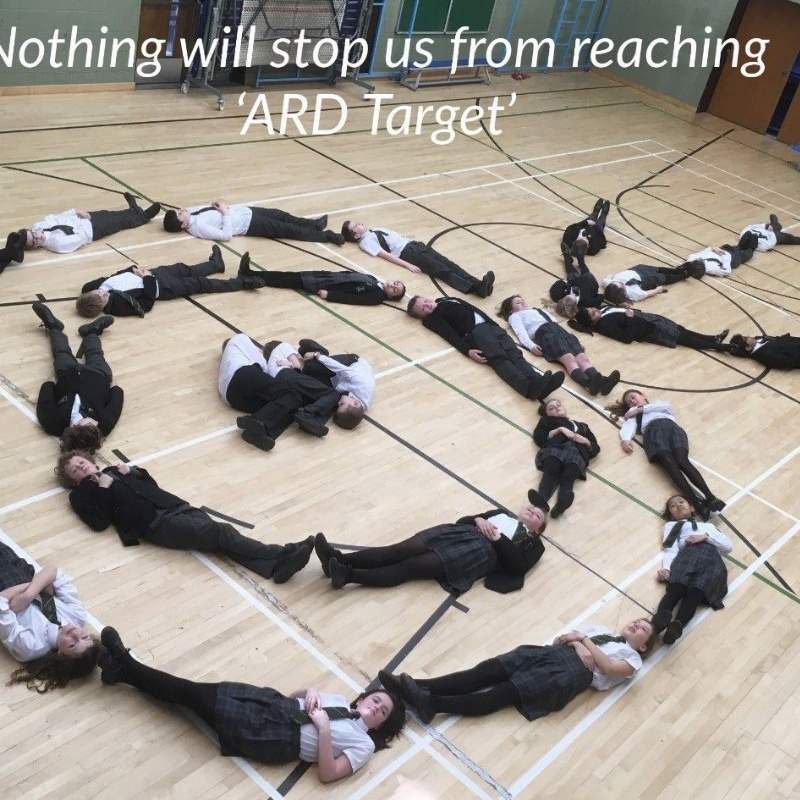 There were some great events last week, including Year 12 Careers Day and Glastonbrooke Unplugged. Word is spreading about how amazing this event is so it was even more popular this time round.
This week, we have even more to look forward to with Independance performances on Wednesday and Thursday evening at 7.10pm. Dress rehearsals are taking place over the next few days to make sure that the dance is as good as ever – always a fantastic evening, so if you like music and dance, this is a must see.
Our theme for the week is to THINK before pressing the button. It's so quick to respond to electronic communication – too quick sometimes – and we'd like our students to pause and reflect whether their response is appropriate. Sometimes after a little reflection, we realise that we misread the original message, or we overreacted, and our response needs to be reworded to avoid offending the receiver.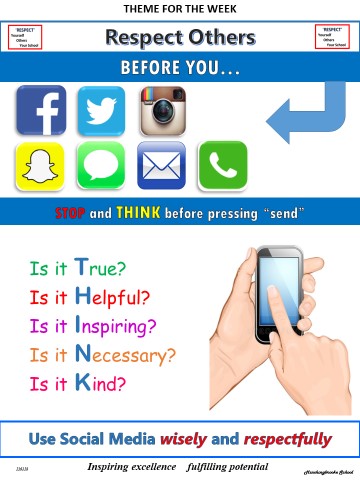 Golden Antler Winners
Every week, the tutor groups with the highest number of 5s (for great attitudes to learning) are awarded a Golden Antler trophy. Following the award of the trophy, the tutor arranges for a celebratory photograph to be taken. It is then displayed around school.
Last week, the Lower School Golden Antler winner was …
… not 7P1! Well done to 7V2 – photographs to follow.
And the winner of the Middle School Golden Antlers is …
– 9M2. It's great to see two new tutor groups at the top of the table this week – I wonder if their photographs will be as exciting as Mr Turnbull's.
Dates for your diary
This week
Wednesday and Thursday, March 14th and 15th - Independance
At 7.10pm, in the PAC, there will be a lovely evening of dance, with performers from Key Stage 3, 4 and 5.
Friday March 16th Academic Review Day
Over the last few weeks, students have worked hard to gather information and formalise their targets, ready to share with their parents on Friday. Taking ownership of our learning is the first step to academic success and being able to articulate what has been successful, where we want to improve and how we will get there is empowering – for adults as well as for students. It is so much more rewarding for students when their parents make time to hear all about it, so please come along to support your child on Friday. (Thanks to Mr Turnbull and 7P2 for this powerful photograph).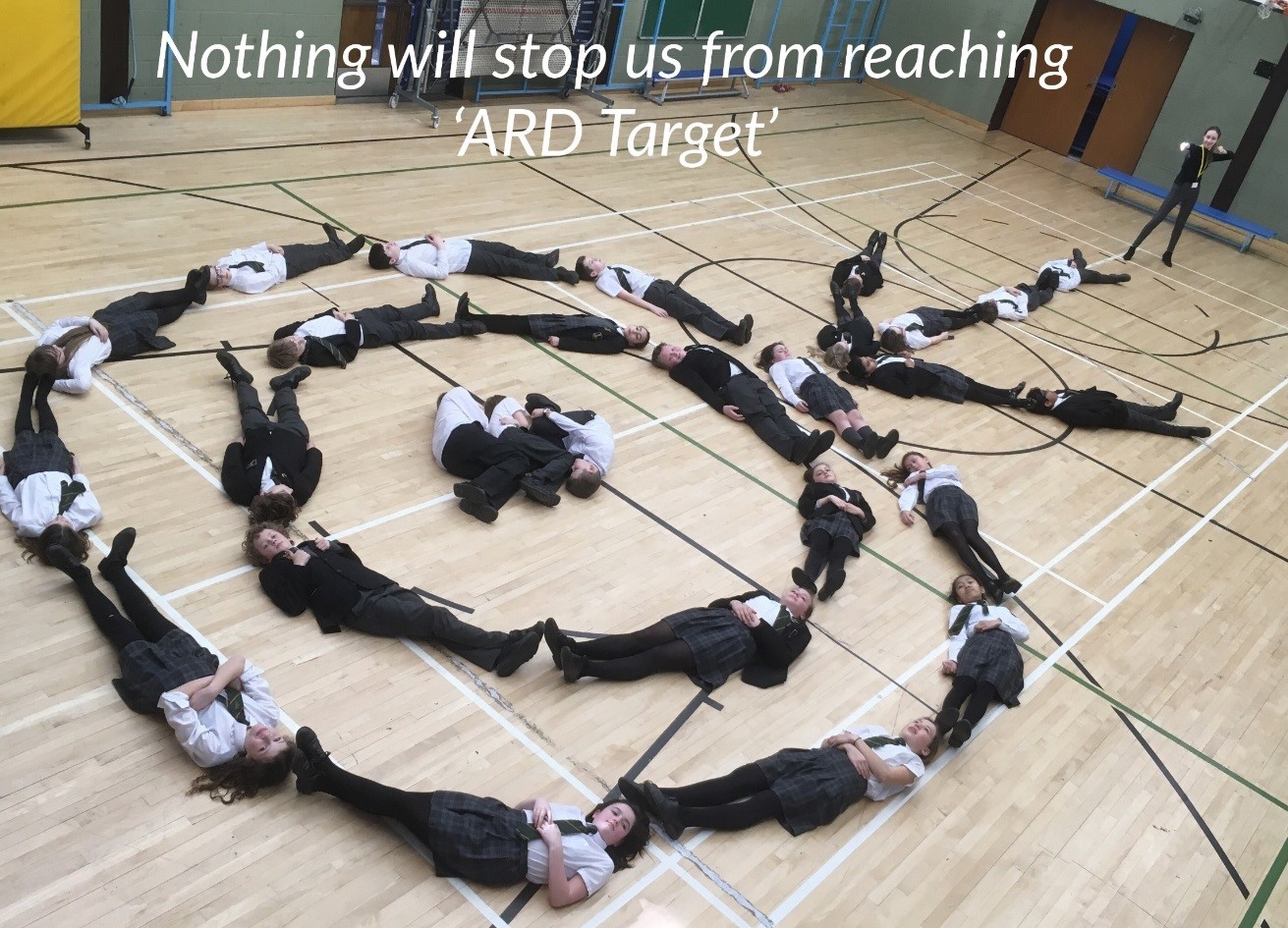 Next week – year 10 exams
Next week, beginning March 19th, Year 10 students are taking exams in all subjects. These are important and timely exams, helping us to see where progress has been made and where we have to focus our attention over the coming months.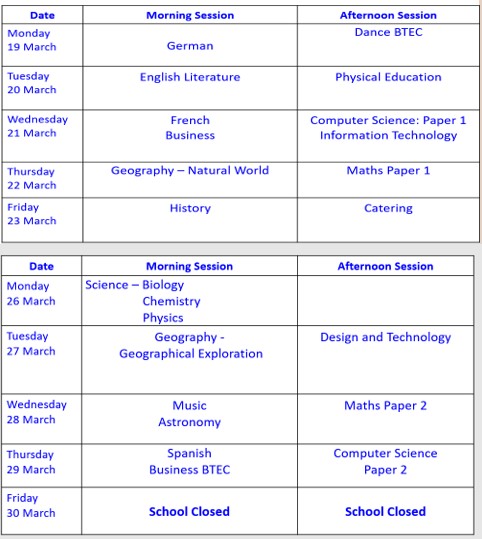 Saturday March 24th - Careers with animals day – Godmanchester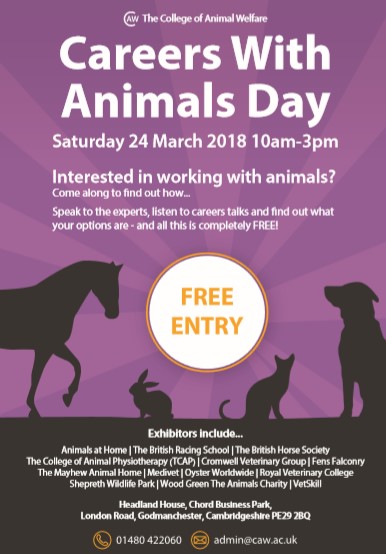 11 April - Macbeth by the Royal Shakespeare Company. In local cinemas – a break from books and a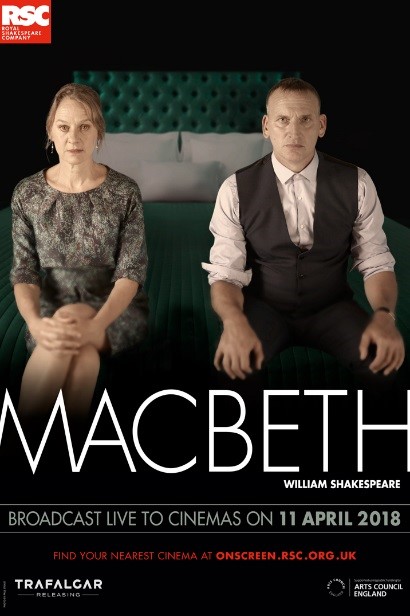 great way to revise for years 10 and 11 during the Easter holidays - the Royal Shakespeare Company is broadcasting a live performance of 'the Scottish play'. Starring Christopher Eccleston and Niamh Cussack, this is a fantastic revision opportunity for KS4 students who will be sitting their Literature GCSE exam shortly afterwards.
12th and 13th April - RPE Easter Revision
2 hours revision on Paper 1 in the morning and 2 hours revision on Paper 2 in the afternoon. Year 10 students can choose to attend one, or both sessions. If interested, year 10 students can collect a letter from Miss Newman or their RPE teacher and return to their form tutor no later than this Friday 9th March.
June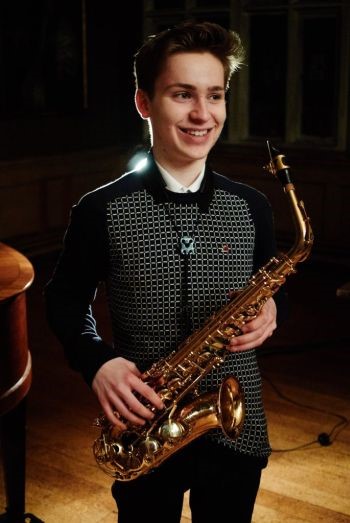 We're tremendously proud that Robert Burton, who left us last year to take up a place at the highly prestigious Royal Academy of Music, has reached the finals of the Young Musician of the Year. Robert is a saxophonist, but his talents don't end there. According to Mrs Cooke, Music teacher, "Robert is the most amazing student I've ever taught". He was awarded Grade 8 Distinction for the saxophone, the clarinet, the piano and the recorder – an outstanding achievement! Another Hinchingbrooke student, Zoe Perkins, was in the final two years ago (the competition takes place every two years). The fact that both incredibly talented musicians stayed at Hinchingbrooke to study is testament to our amazing Music department. We look forward to seeing Robert play at the finals in June.
To be confirmed

Cambridgeshire Area Young Artists Competition: Cottenham Village College
Sadly, due to the adverse weather conditions the week before last, this event has been postponed. Watch this space for the rearranged date.
For up to date news and photographs about other events this week, follow us on Twitter @HBK_School.
Have a great week and enjoy the spring flowers and the warmer weather.
Lorraine Cunningham, Assistant Principal