Year 6 open evening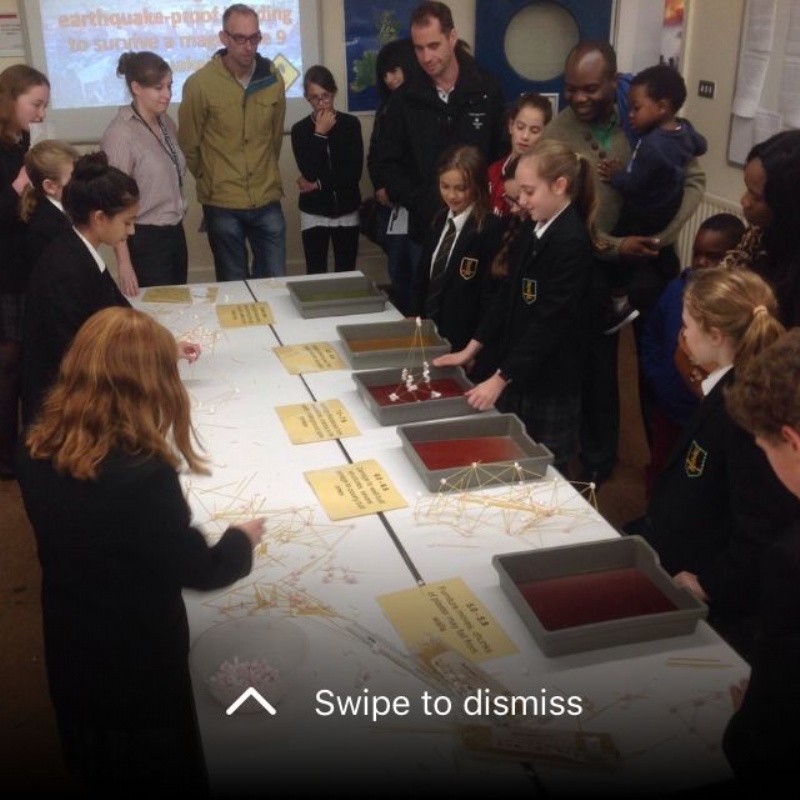 Our students do us proud once again at the fabulous Year 6 Open Evening last week, and get involved in workshops to further improve their learning...
What a fantastic event last week. The school shone in the light of Year 6 scrutiny and our students really did us proud. We have had many parents comment on how impressed they were with the students on Thursday night. 'Helpful', 'polite', 'knowledgeable' and 'interesting' are just a few of the adjectives used to describe the plethora of students who were on site to help show the school at it's best. It is certainly true to say that our best advocates are the students themselves. Wow! The students' work on the walls is fantastic, and seeing the students interacting with their younger counterparts, whether that be building earthquake-resistant spaghetti buildings in Geography or blowing things up in Science was a lovely sight!
This week Year 6 students and their parents are invited to come and see the school in action on Monday 9th, Wednesday 11th or Friday 13th October between 9 and 10am. This is the perfect opportunity to see students in their lessons learning! And talking about learning, a vast majority of students experienced a workshop last week, for which the objective was to improve their capacity to learn. Some learnt about memory techniques, some about how to handle stress and others still about creative learning strategies. It was also great to see so many parents in attendance on Tuesday 3rd along with their Year 7 child, at the Learning Performance child and parent workshops. The next set of sessions for students will be at the start of November for Year 11, 9 and 8 students.
This week also sees some of our Year 7 students completing a whole week with a team from the company Pet-Xi. These fantastically enthusiastic individuals are here to help 25 of our Year 7s with their literacy skills. This is an intensive week in which both skills and confidence in literacy are set to soar. I look forward to popping over to the house to see the interactive sessions and hear the laughter and excitement of those involved.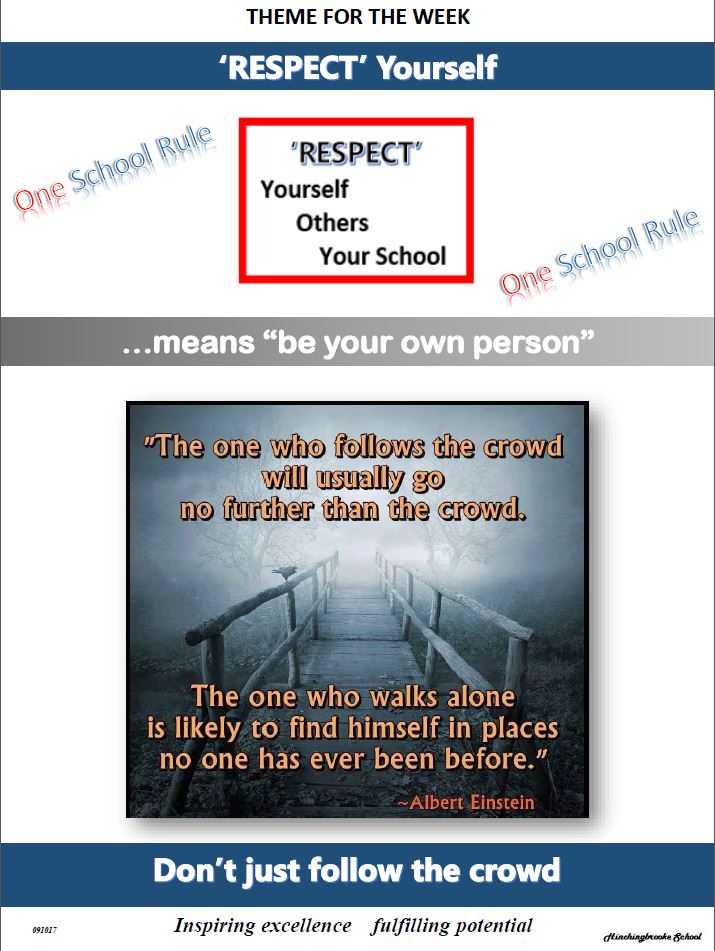 This weeks' theme is based around being an individual and not following the crowd. This is linked to the One School Rule, and homes in on the need to respect yourself and others. All too often students do things which either are not right for them or not right for others. Students need to be brave, follow their instincts on occasion and be a pioneer!
…and on that note…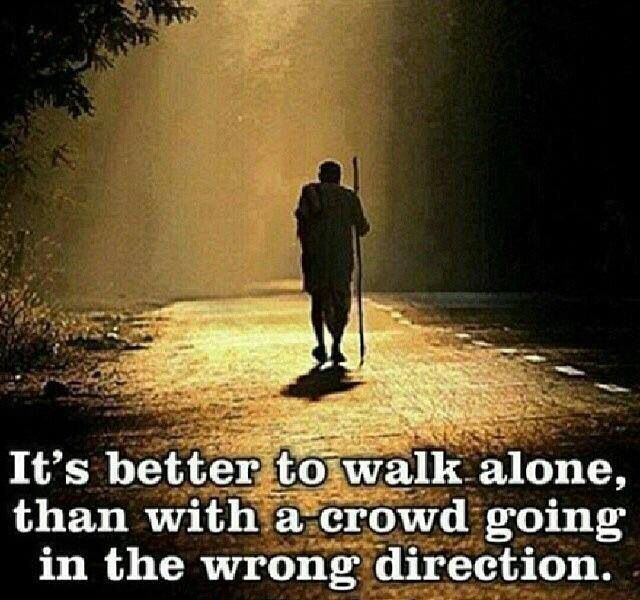 Have a great week everyone!
Anna Nightingale
Vice Principal