Week A - 5th June 2017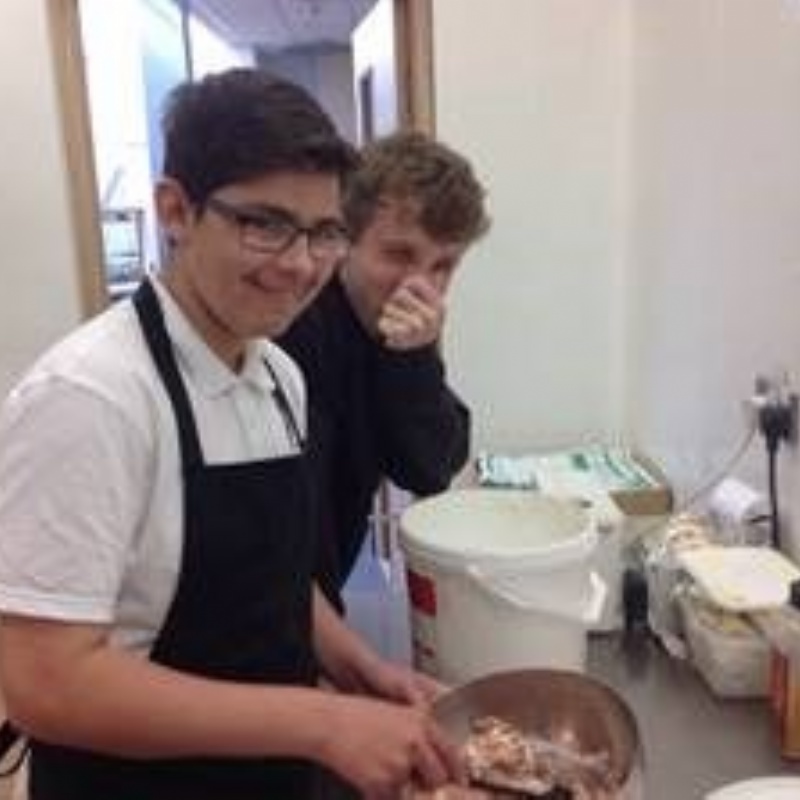 A week filled to capacity with trips, exhibitions, exams and even sleepovers...
What a great half term with lovely weather – even on the bank holiday Monday (well almost). Now it is back to the final half term of the year, and already the weather forecast is not quite so sunny!
The Year 11 and Sixth Form students are back into exams, kicking off on Monday morning with GCSE History. Masterclasses continue too. This is an excellent way to ensure that students are still focused on their revision and can get the best information in the days before the exam in that particular subject. These continue to be compulsory, with study rooms made available if students wish to stay in school and continue with their private study.
This week sees the Interhouse Art Competition for Years 7, 8, 9, 10 and 12. I have no doubt that the creative students will relish this opportunity and we will see some amazing pieces of artwork. There are a number of very fortunate students who are escaping the forecast rain this week for a trip to Malaga (Years 8 and 9). What a fantastic opportunity to experience another culture and soak up the rays at the same time. There is the GCSE and A'Level Art Exhibition to look forward to on Thursday night. After casting your vote, if you find yourself at a loose end then come along. It is one of my favourite events and I am always awestruck at the quality of the work and the extent of the talent of our students. This cultured event always comes with nibbles and wine – like walking round a professional Art Exhibition. The Year 12 Science students are off to Cambridge for a trip and to top it all off the Netball Academy students are having a sleepover at the school on Friday night to raise funds. Wow a busy and exciting week!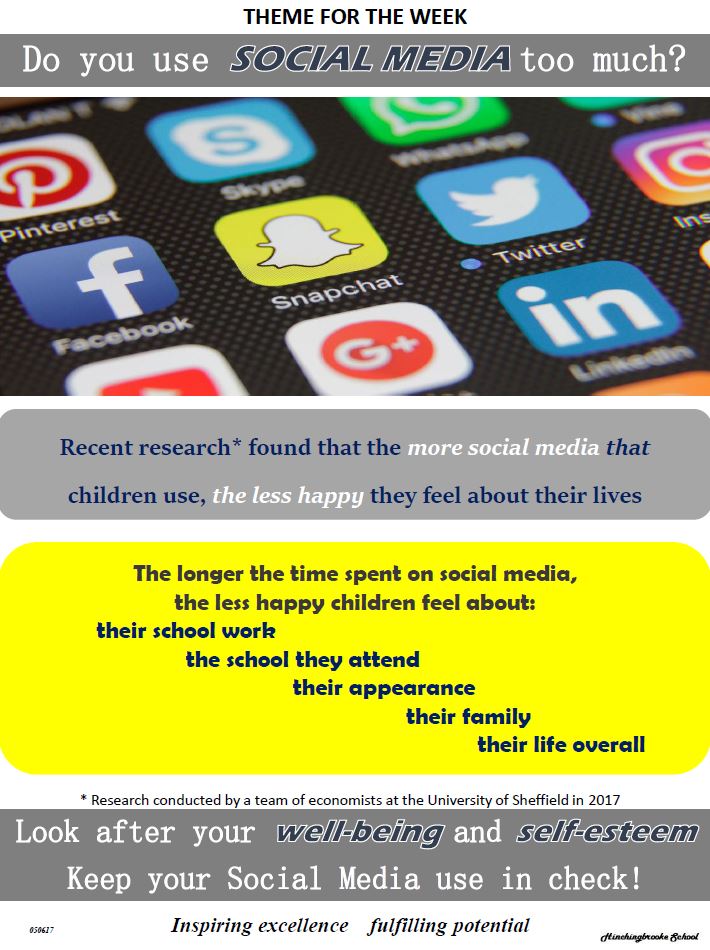 The Year 10 students have their Drama mocks now they have returned from work experience, all the more focused as a result. Years 7-9 have their annual reading tests over the next fortnight. The results are shared with their teachers to ensure we stretch and challenge all students and all can access the literature used in lessons. Students do need to bring headphones with them for their tests, which for Years 7 and 8 will be in their ICT lessons and for Year 9 in one of their Maths lessons. Year 10 will not be left out, they will have their reading test in the week beginning 19th June!
This week's theme is all about Social Media. There is always a lot in the news and research is being done constantly on the effect of using Social Media. Technology is an amazing addition to our lives, but as with all things, there is also a downside. It is vital that our students know how to keep themselves safe and indeed know how to use Social Media responsibly. As such this will be discussed in form times this week, and is a conversation worth reinforcing at home.
With a packed half term and lots to look forward to before the summer holidays a reminder that students, and indeed parents/carers should get involved with as much as possible.
On that note, have a fantastic week.
Anna Nightingale
Vice Principal