Week A - Beginning 30th January 2017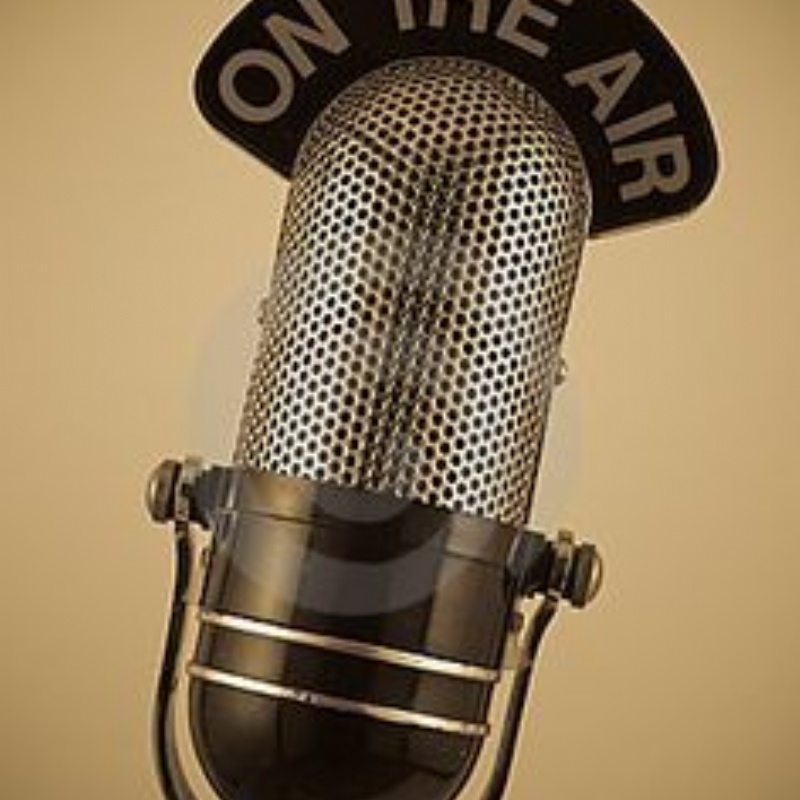 A week with injections and decisions (Year 8 Options Assembly and Evening), trial exams, trips and the pilot of HBK Radio...
Year 13 Trial exams continue this week, as does their study leave. Not long to go now and then students will get their results on Thursday 9th February, so they can use their half term to start concentrating on their areas for development. Year 8 are having a busy time too. The options process has started and on Monday the whole year group will be told about the new pathways and get all the key dates. On Tuesday we look forward to sharing this information with parents and carers, and students will also receive their options booklet. At the evening there is also the chance to attend a total of 6 workshops to visit the subjects students are considering. This will then be followed up in school with more assemblies from 'new' subjects and a 121 interview to talk through their thinking and receive guidance. So exciting times ahead!
It's the deadline this week for Year 11s applications for the Sixth Form too – so choices to be made here. All forms need to be received by this Friday (3rd February).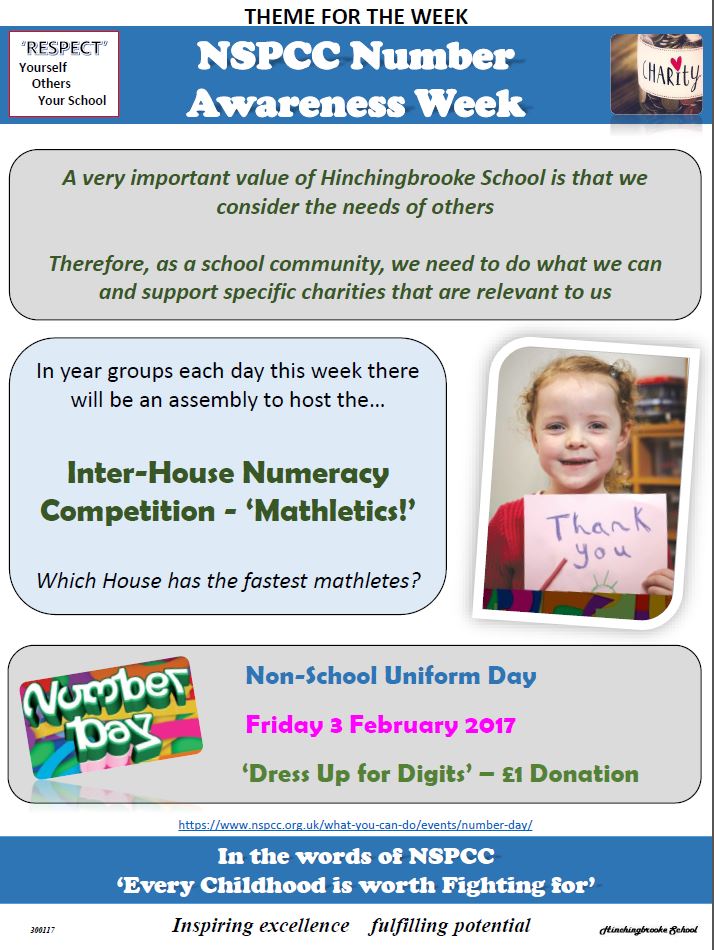 It's Number Week too this week which culminates in a Number Day on Friday. This will be a non-uniform day with the proceeds going to the NSPCC and their 'Stop Cruelty' campaign. I wonder who will be wearing the most interesting and creative outfit this year in the 'Dress up for Digits' competition. I have no doubt the school will be awash with onesies! The £1 fee for the non-uniform will be collected during the course of the week by our fabulous Sixth Form Ambassadors. The theme for this week links directly into this initiative reminding our students that we also need to consider the needs of others; to build empathy and awareness.
The Geographers are out and about in Huntingdon and the Country Park – so Year 12 can complete their fieldwork and the Art Department are off to London on Friday with Year 12 too.
On perhaps not quite such an exciting note, but a necessary one all the same, all Year 9 students will be having vaccinations on Monday 30th. On a much more thrilling note is the up and coming 'This Girl Can' event in conjunction with the Sport England Initiative. The PE Department will be offering girls in Years 7-9 the opportunity to be inspired by an afternoon of alternative physical activity on 8th February. 150 students will be involved in total and will get the choice of signing up to a range of activities during form time and period 5 on the day. Sounds like a lot of fun is to be had!
And talking of initiatives the Middle School Committee are presenting the pilot of HBK Radio. This is the school's new platform for upcoming news, artists and music. The pilot episode can be found at:
https://hinchingbrooke.sharepoint.com/sites/student/podcasts
On that note…have a great week everyone.
Anna Nightingale
Vice Principal