Week A - Beginning 12th December 2016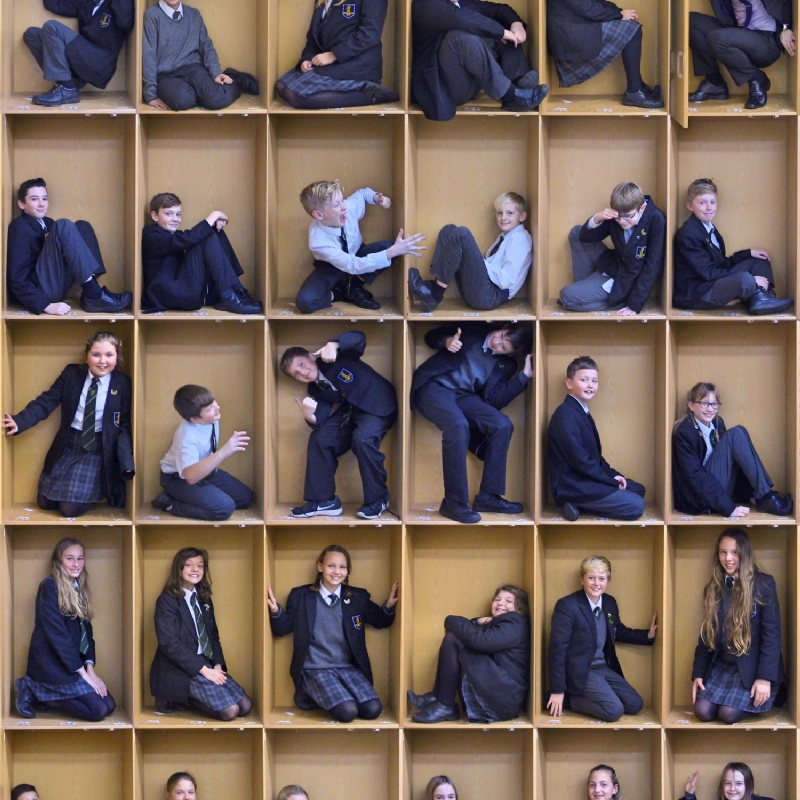 A week with concerts, celebration and rewards lies ahead...read on for more information
Photo of the year to date for the Golden Antlers goes to Mr Kilby and 7P1 – how creative is this?
Another week flies by in the run up to Christmas. So much to look forward to this week, as the teachers are busy marking the trial exams ready for the results day next week (Monday). This Monday Year 12 scientists are off to Leicester University and on Tuesday the Sixth Form physicists are off to Cambridge. Not to leave the Geographers out, they are off to St Neots on Tuesday. There is the Carol Concert to look forward to on Wednesday, with a matinee performance for the local primary schools. This is always a fantastic event and is totally sold out this year. I always look forward to seeing the winners of the Year 7 Carol Competition, more often than not in their Christmas jumpers!
As if all of that wasn't enough there is also the A'Level certificate evening on Tuesday, to which the Year 13 students from last year will be in to collect their certificates, and it is a chance to catch up with how they are getting on over a glass of wine in the house. It's always so lovely to see how the students have blossomed further and how they are getting on in the big wide world. Talking of Year 13 it is their parents'/consultation evening on Thursday – so an opportunity for parents and students to speak to subject teachers to hear how studies are getting on and what more can be done to ensure success this summer.
A selection of Y9, 10 and 13 students are off to a Careers fair at Wood Green on Thursday and on the last day of term (Next Tuesday) those students who have achieved the most 5s have the fantastic treat of a Cinema event during periods 1 and 2 by way of a reward and recognition of their hard work. I hope they provide popcorn too! And then there is the Year 7 disco to round the week off on Friday. Phew!
Great news that over 250 parents (Year 7 and 8 only) have already signed up to Doddle Parent. This provides live data for parents on their child's performance in all subject areas. There are 'What went well (WWW) and 'Even Better if' (EBI) comments that show what the students are doing well and what areas they still need to focus on. Information was available at the recent ARDs for this, and sent home. If you do not have the information, please contact Debbie Warner at:
We are delighted that six of our departments have again been awarded The Prince's Teaching Institute (PTI) Schools Leadership Mark. Chris Pope, Co-Director, PTI said: "The Leadership Programme's aim is not just to encourage high-level discussion and debate about how success is achieved and maintained in schools but also to start accumulating a solid mass of research-based evidence which will help other schools to develop leadership strategies that promote effective teaching." Each department undertakes an action-based research project that will develop the quality, rigour and challenge experienced by students of all abilities and backgrounds. All of our PTI members are currently researching within their chosen field and some are also consultants, working with the PTI to improve teaching nationally.
Photo of the year to date for the Golden Antlers goes to Mr Kilby and 7P1 – how creative is this? And he even tops this with the photo from this week (see picture at the top).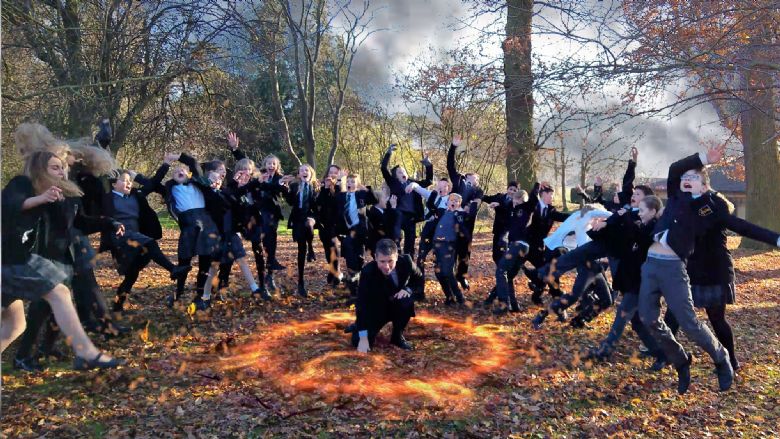 If you are looking for an extra Christmas present for the Years 9 and/or 10 then look no further. Here is the department guide to revision books. Some departments even offer these at a discount!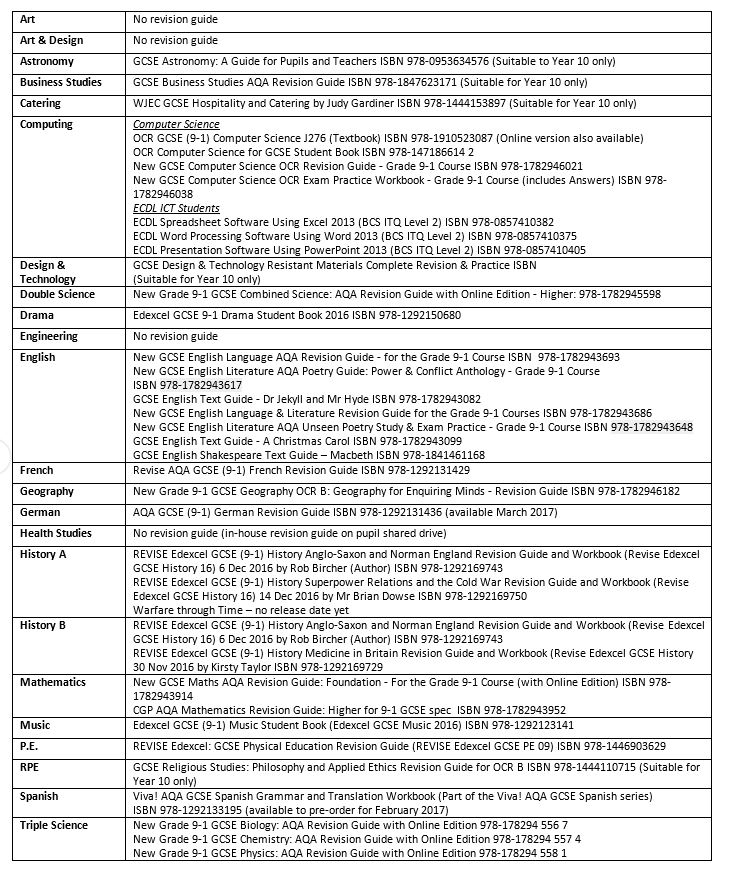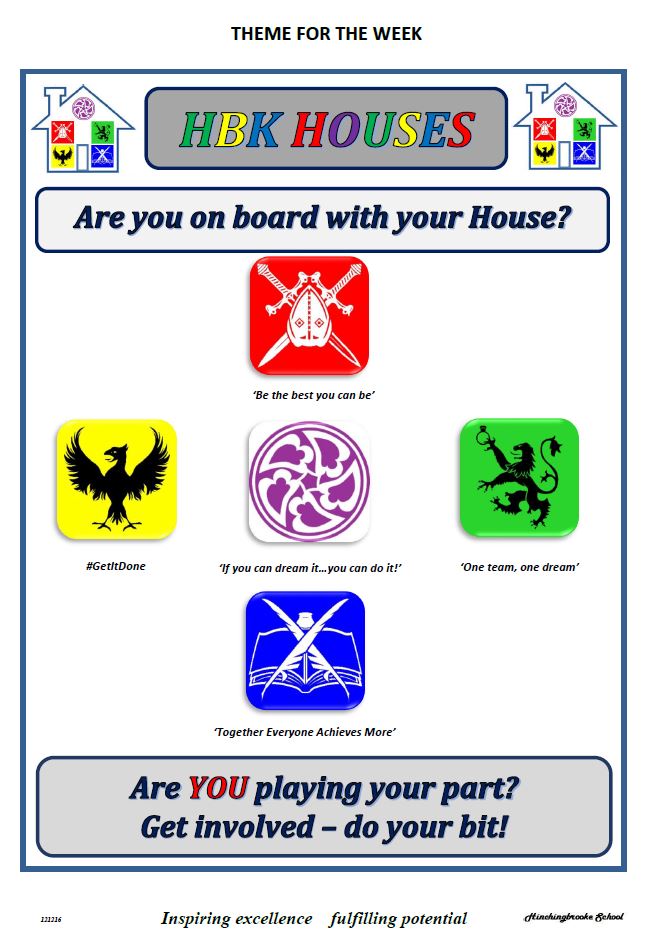 This week's theme links into the fact that it's House Assemblies week. So here is a reminder of what each house stands for.
In the meantime, have a great week!
Anna Nightingale
Vice Principal