Week A - Beginning 12th September 2016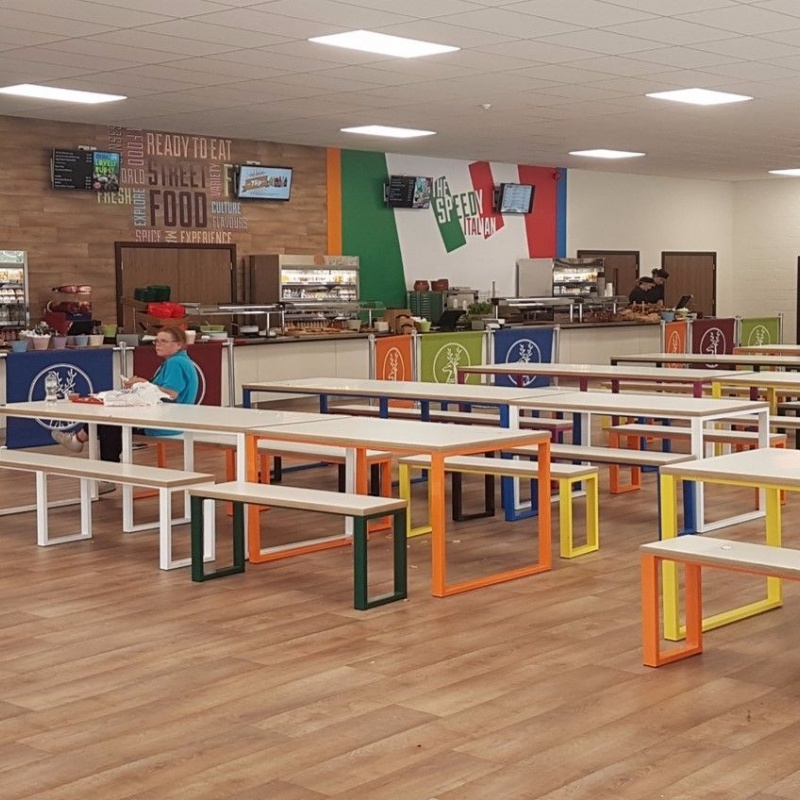 Students galore, a new food court and inspiring ex-students...what a brilliant start to a new school year.
What a fantastic start back! Over 500 students were involved in various study skills sessions even before term started. There were Literacy Booster sessions, a Science Skills Booster day and Maths Blast. Year 13 were treated to a whole day on study skills on Friday and the reactions and feedback have been incredibly positive:
"Great fun, lots learnt and really helpful" – Will Edwards (Y8)
"It was fun and interesting" – Caitlin Evans (Y9)
"Teachers were good. If maths was like this then that would be awesome!" – Adam Butterfield (Y10)
"It was amazing!! I had so much fun and it has really helped me so much" – Misty Crook (Y11)
Our initial analysis reveals that all sessions received a 100% good or better rating from the students. In the Maths sessions confidence in gaining a C grade (or equivalent) increased by 30%+ (if I have my maths correct!).
The next opportunity for these session will be on the Year 7 Meet the Tutor Evening on 27 September. Parents and students are invited to work together to learn some of these incredibly useful techniques in a fun and interactive way. If you are a Year 7 parent watch out for the letter coming home in the next couple of days to apply for your place. On the same day the whole of Year 9 will have an opportunity to attend 1 or 2 workshops to suit their needs.
In other exciting news the new Food Court opened last week. This is a huge space which offers the students cuisine from around the world, and will enable students a greater choice as well as accommodating many more students than our previous facilities in the PAC. There is a Global Adventure section which offers hot meals from around the world, a Street Food Section, a Speedy Italian section for the pasta and pizza alternatives in addition to a grab and go section for sandwiches and other snacks. It has proved to be exceptionally popular!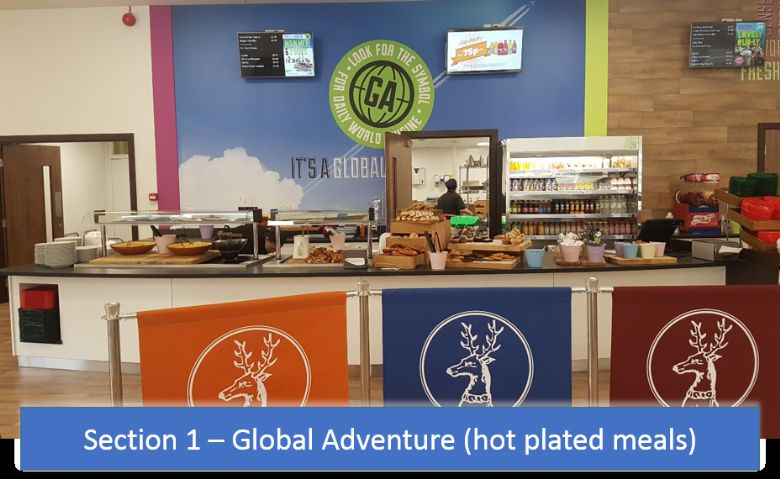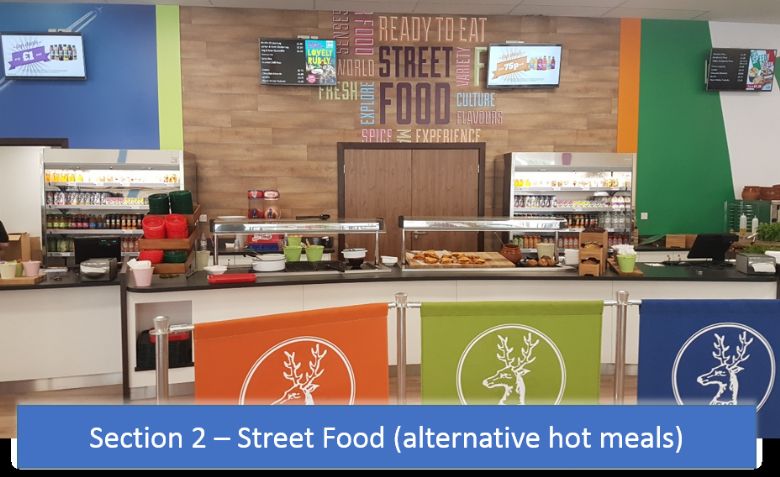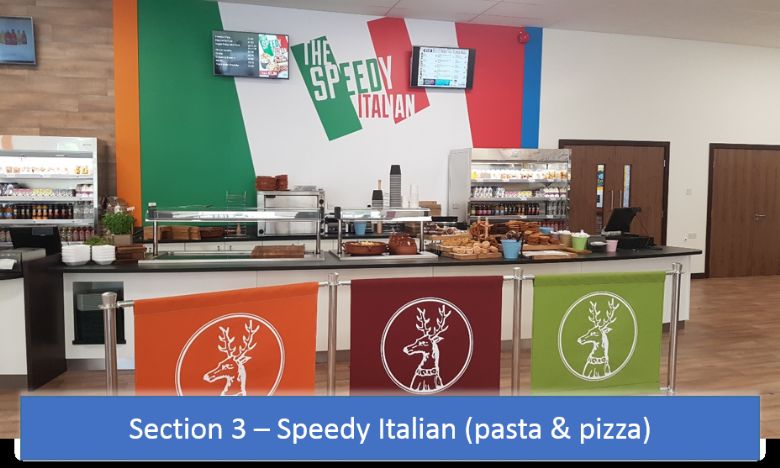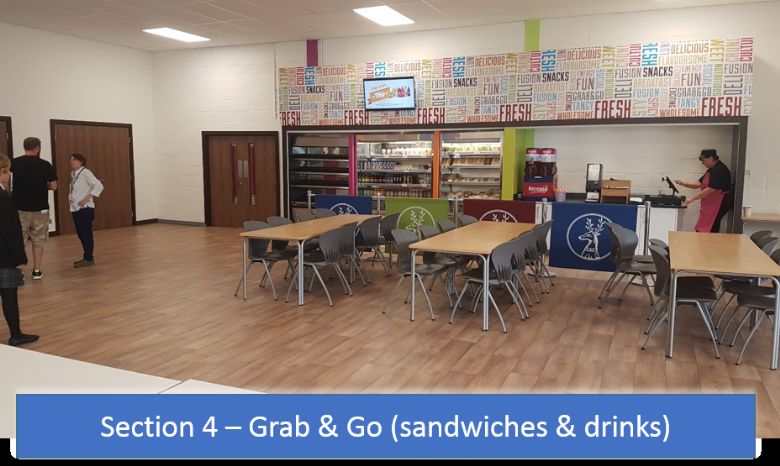 The Geography and Art Departments are already out and about. The Y11 Geographers have a long weekend in Dorset, and the Year 13 are off to Norfolk, as are the Year 13 Artists! There are also Year 12 Art students out and about in London. Talk about hit the ground running!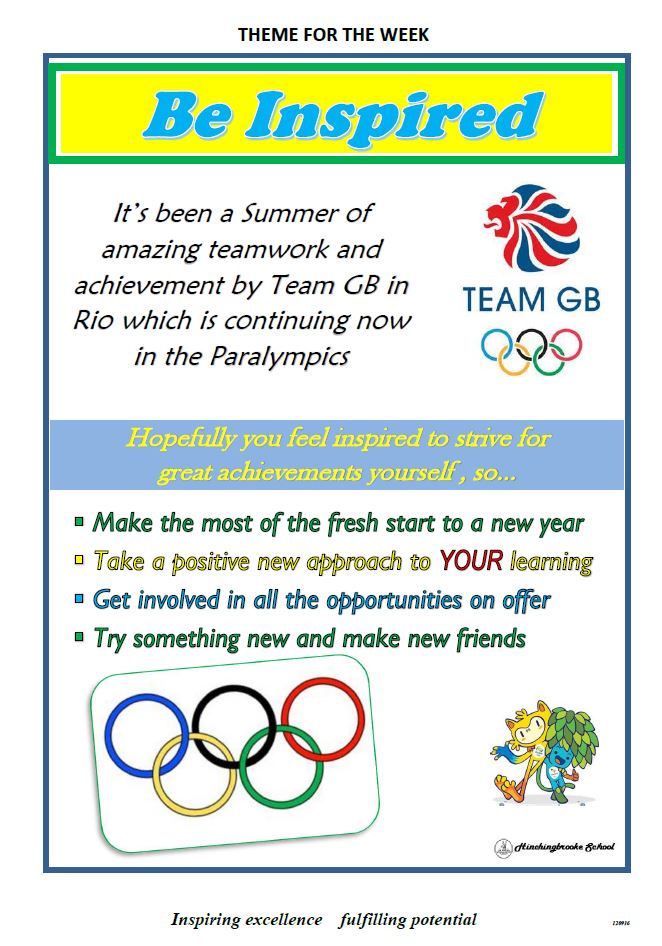 This week's theme is all about inspiration, and boy there is plenty of it around. From the range of successful students over the summer with their results both at GCSE and A'Level to former student Hannah McCleod, a member of the GB hockey team, who won gold in Rio and Carla Humphrey who flies out to LA today to represent England U19s in ladies football! Such inspiration should help anyone fulfil their potential.
There is a palpable feeling in the air of excitement at the start of a new term and with the sun set to shine all week it's going to be another great week at Hinchingbrooke.
Anna Nightingale
Vice Principal