Week B - Beginning 23rd November 2015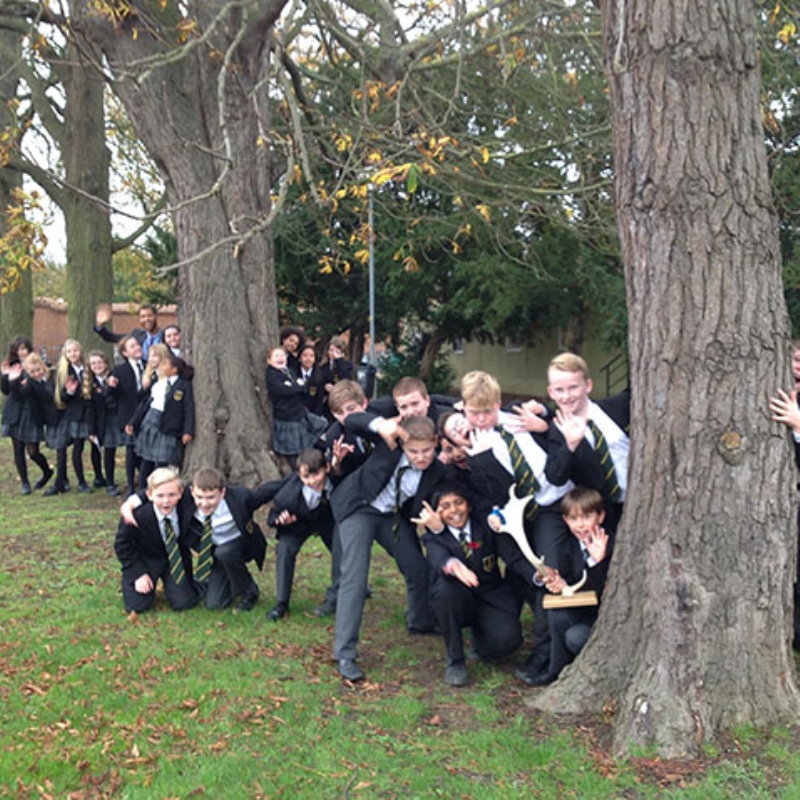 45 Year 7 students reported having a fabulous time last week as they spent all their lessons in the literacy catch up programme run by PET-Xi Training. Every time I dropped in to see how they were doing there was a lot of laughing, smiling and active learning taking place.
One parent contacted us to tell us what her daughter had said about the experience: "She came home Monday and was bubbling with excitement; she really enjoyed the lessons, saying they were fun and they really helped her". All those I asked told me how brilliant it was and how confident they now felt. This week we will see them putting all they have learnt into action, and hopefully see them being able to access all their lessons and thrive in them.
Equally Mrs Olsen reports amazing behaviour and great enthusiasm from the Year 8 students who attended the trip to the Space Centre. So it appears that my 'out of this world' comment would have been better targeted at the students than the exhibition! Good news also on the Rotary Club Young Chef of the Year. Both 1st and 2nd places were awarded to Hinchingbrooke students. First place was Jack Goodway of 9V2, pipping Chris Buckenham (11P1) to the post. Head of Art, Ms Lombard also stated that the Year 11 students involved in their various Art exams last week performed exceptionally well. It's so lovely to hear of all the successes around the school and of the many ways our students do themselves proud. To see what the PE Department have been up to, please click on the link below to get the full Sports Report:
http://www.hinchingbrookeschool.net/page/default.asp?title=Home&pid=563
Literacy programmes continue this week for the Year 10 and 11 students, in addition to a Study Skills Day for Year 11 (x36 students on Monday) and Year 10 (x40 students on Thursday). In each case the students attending these programmes have been selected according to need, again to achieve our vision of all being able to fulfil their potential.
It's a busy week for Year 10 as they have their first controlled assessment on Friday for those studying Spanish or German. These pieces could later be chosen as part of their final GCSE grade – so they really need to give it their best effort. There is also a Y13 Sociology Conference related to the Criminology section of the course for some to look forward to on Wednesday in addition to Glastonbrooke Unplugged. The Geographers in Year 10 are off to the World Wise Quiz, also on Wednesday…so it looks like Wednesday could be a busy day!
Here's a date for your diary if you are a parent of Year 7 or 8 student…Tuesday 8th December 2015. Both year groups will be receiving reports this half term using the new GCSE grading system which is numbers rather than the more familiar grades. This is very different to levels or even the grading system previously used at KS4. Although there is a very detailed letter with FAQs there is also an evening to fully explain this new system. The evening will start at 7pm and last no longer than an hour and a half. There will be an opportunity to talk to subject specialists about how this new assessment system works in different subjects. I hope to see as many of you there as possible. Please let us know if you intend to come along (Year 7 via the return slip on the reports coming home on Friday) and Year 8 by contacting Jackie Moore onjmoore@hinchbk.cambs.sch.uk.
The behaviour codes of 1s and 5s are now being reported home. As you may already know the form group in Lower/Middle School with the most 5s in a week are awarded the prestigious and highly sought after 'Golden Antlers' and have their photo taken for the display. This week's winners are 8M1 with 404 code 5s between them, and in the Middle School 9C1 have the win with 408 code 5s.
This week sees the launch of the Year 7 'No 1s Challenge', which is precisely what it says on the tin. Each form has taken up the gauntlet thrown down by Head of Year, Mrs Tandy, to get no 1s, not a single one, between now and Christmas. The form will work together and support each other to be the victorious form group and win the prizes and certificates on offer. I look forward to seeing how this unfolds.
And so it is with challenges at the forefront of my mind that I leave you with the following thought for the week…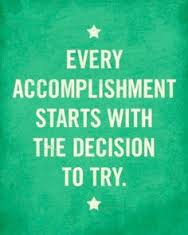 Have a great week.
Anna Nightingale
Vice Principal