This Week
Home
Week Commencing 20th October 2014 – Week B
What an exciting week last week proved to be. The Parents' Forum was very well attended and we had a great debate about what we see the future of our Sixth Form being given all the government changes coming in. The feedback will be on the parents' forum page soon – so watch this space.
The new Music Technology Room was opened by Albert Lee before he performed in the PAC, and punctuated this with stories from his life.
http://www.cambridge-news.co.uk/Star-guitarist-Albert-Lee-performs-Huntingdon/story-23209838-detail/story.html
The Year 11 Success Evening which was targeted at borderline students, was also very well attended. Parents and students alike commented on the positive buzz and the real desire to support students and student's determination to succeed.
Half term is nearly here and we have another busy week to get through first. On Tuesday we have one of our collapsed days. It's called the WOW Factor and is all about the World of Work. This day is designed to allow the students to explore the key skills that anyone needs in any career. There will be approximately 40 businesses visiting the school to run interactive and engaging workshops where students will have the opportunity to 'have a go' and realise what the 'wow' factor is for a successful career. The businesses have spent time preparing tailor-made sessions and we are very excited by the mix and range of careers we are able to represent including local, national and international businesses.
The day is split into 3 where, in their form groups, students will be:
· Finding out what skills students need to succeed
· Testing those skills in a work environment
· Using learnt skills to complete a business challenge
There will also be a range of dignitaries in school, looking at the amazing work being done and generally allowing us to show off!
All of these days link to our development of Building Learning Power (BLP) skills. These include: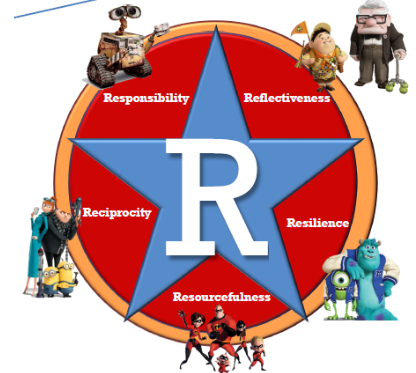 On Wednesday evening there is the Autumn Music Concert in the PAC. This extravaganza is being led by the Sixth Formers and is always a lovely way to while away a stormy winter evening. The Community Choir also start their rehearsals this Friday for their Christmas concert (it seems so wrong to be talking about Christmas before Halloween!)
Of course students start their half term early as the school is closed to students on Friday 24th for a staff Training Day. Having said that there are some very fortunate Year 11 students who are joining us for the day in order to improve coursework and really strive for those aspirational grade – so hats off to them!
The holidays would not be the same without a Geography field trip and so the team are off to Iceland (not the supermarket – at least I don't think so!) with Sixth Form students. We wish them the best and hope it's not too cold!
Theme of the Week is all about our collapsed day – showing how we are preparing for the day and what we will be doing as a result of it.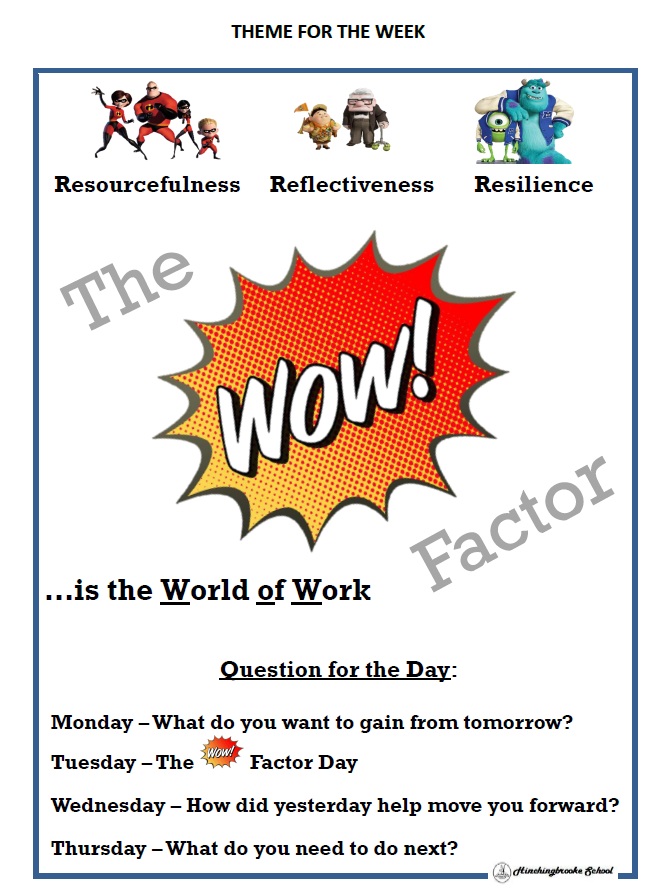 Straight after half term the Year 8 students have their exams. These will take place in lessons for the first week (3rd-7th November) and will allow the Year 8 students to show us how their skills have developed since primary school and their knowledge of new topics. It's time to shine Year 8!
Have a fabulous half term when it arrives and if the weather isn't too bad 'Keep you face to the sunshine and you can never see the shadow' (Helen Keller).
Anna Nightingale
Vice Principal
---