This Week
Home
Hinchingbrooke celebrates 450 years in 2015!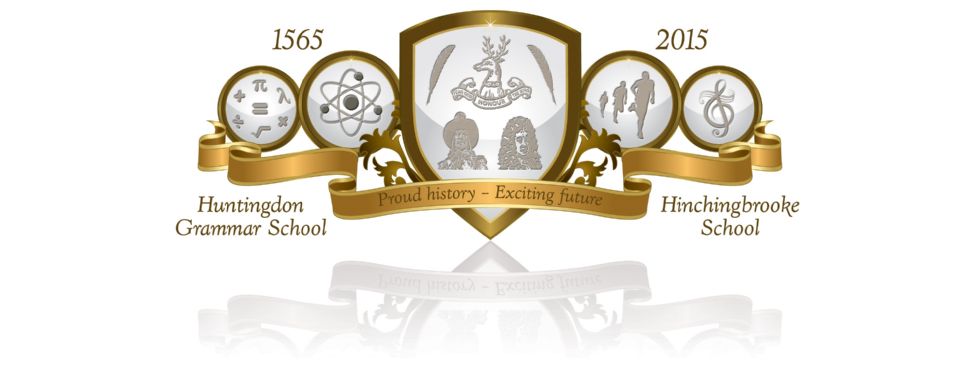 Did you attend Hinchingbrooke School? Sign up to our Alumni page, a safe secure site administered by 'Future First' allowing us to keep in touch. https://networks.futurefirst.org.uk/former-student/hinchingbrooke
Hinchingbrooke Herald, please follow the link below to the 2015 Spring Edition (The index on the front page has hyperinks to help you navigate through the document.)
Week Commencing 13th April 2015 – Week A
Welcome back after the Easter break. Hopefully you all had a restful holiday and all those with exams speeding towards them, used the time wisely to revise (learn it, test it, use it). Equally I hope you haven't all succumbed to a chocolate induced stupor, after eating too many Easter eggs! As the sun makes a reappearance and the trees are in bud, so we start the summer term full of hope and expectation. The Year11 form sessions continue, helping students to prepare for their exams and interventions continue a pace in all subject areas in Years 11, 12 and 13.
A reminder that Monday is a training day, so only invited students are expected to be in school. All students should be back in on Tuesday (14th) in the new school uniform. We look forward to seeing all students (except Year 11) in the smarter version of the Hinchingbrooke uniform. The jumper is, of course, optional, whereas students are expected to be wearing their blazer. Please also encourage your daughters not to turn the skirts up to make them shorter. The suppliers have advised us that this will break the zip, in addition to being against the uniform rules.
This week also sees the launch of the Interhouse Reading Challenge, as outlined in House Assemblies before Easter. Students who wish to participate will be issued with a reading log booklet and bookmark. They should record any book they read from teen fiction such as Divergence to Twilight and everything in between. When they have completed a book they should beat a hasty path to the LRC to speak to the Librarian. For each book read a scoop of coloured sand will be poured into the relevant house vile. There will be prizes for the winning house, best participating form and best participating student. My three reads over the Easter break will certainly see Pepys House off to a flying start. Please encourage your son(s)/daughter(s) to get involved as the benefits are huge from extending vocabulary and improving grammar and spelling to extending the imagination!
On Friday (17th) Year 8 girls have their HPV vaccinations. Forms should be returned to your daughter's form tutor ASAP (spare consent forms are available with the school nurse).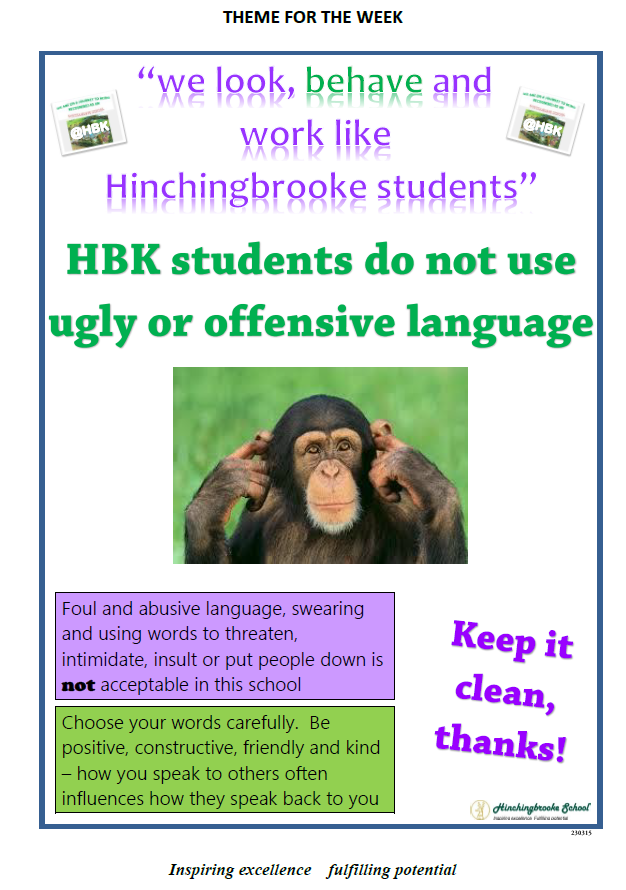 This week's theme continues to be about the students' use of appropriate language in and around the school site. As Mark Twain said "Kindness is the language the deaf can hear and the blind can see". Let's all aim to speak the language of kindness.
Have a great week.
Anna Nightingale
Vice Principal
---