This Week
Home
Hinchingbrooke celebrates 450 years in 2015!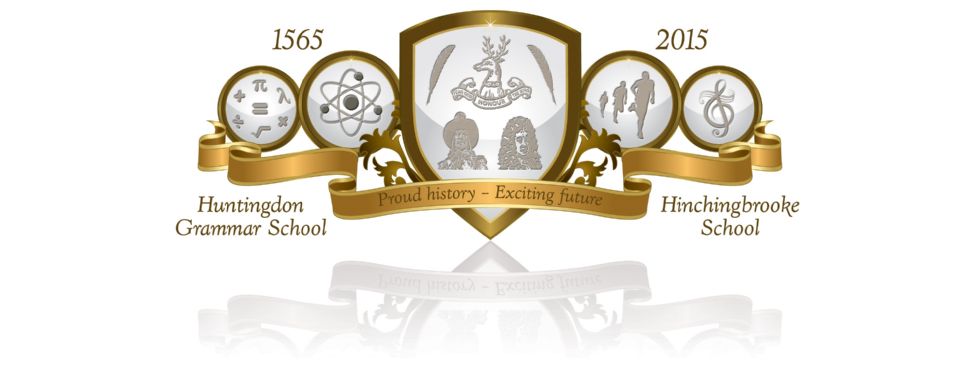 Did you attend Hinchingbrooke School? Sign up to our Alumni page, a safe secure site administered by 'Future First' allowing us to keep in touch. https://networks.futurefirst.org.uk/former-student/hinchingbrooke
Week beginning 23rd February 2015 - Week B
Welcome back after what I hope was a refreshing half term. The end of last half term went with a bang…or certainly with a song or two. The school production of the Madness musical 'Our House' was a massive hit and critics are raving about the range of students and talent on offer. To miss it was certainly to have missed out. Our thanks go to the brilliant Mrs Akielan and Mrs Nicholls and their amazing cast and crew. Well done to all involved.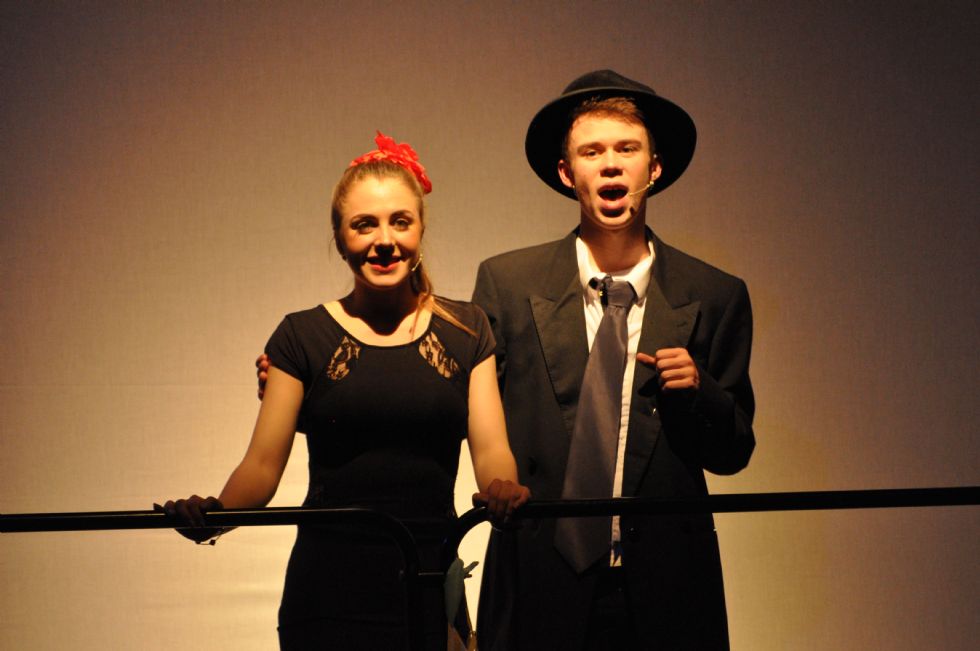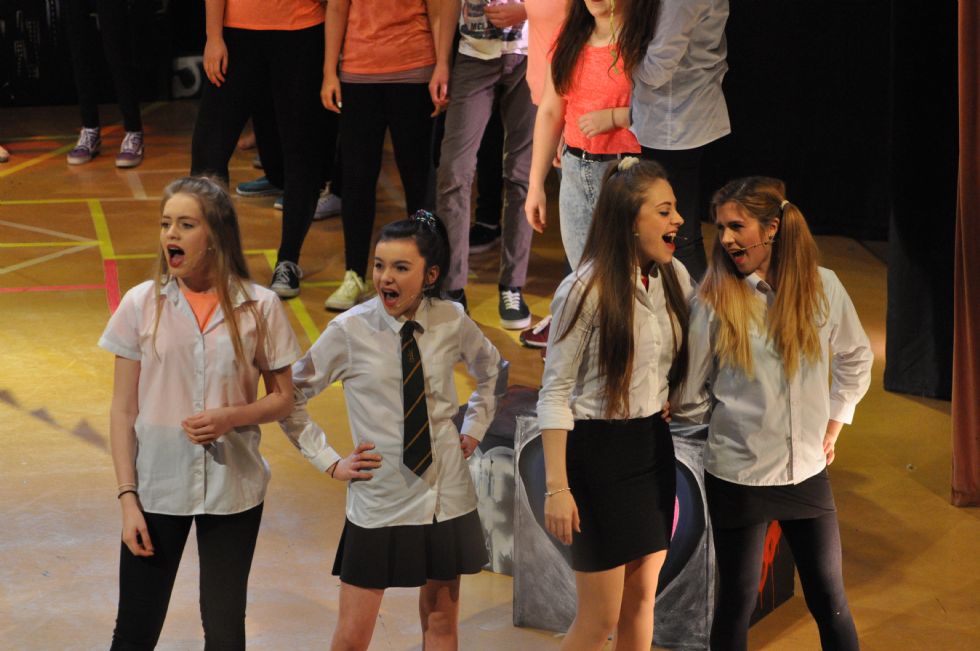 Certainly a number of students kept themselves well entertained over the half term break, whether that be the mixture of Y7-13 who travelled to Altenmarkt to ski their half term away; the Year 13 students who went on a historical tour of Russia or the Computing and Textiles students who went to Disneyland, Paris for a 3 day fun packed trip.
Year 9 come back to school to show us how much they have learned and how well they are doing in their Year 9 examinations. This is an opportunity for all Year 9 students to experience formal examinations; to get used to the rules and regulations and find ways to cope with the nerves. We wish them all the best over the next couple of weeks.
A reminder that we are also running a late gate. All gates bar the one by the bungalow/reception will be closed by 8.40am. This is to encourage students to register on time, despite the temptation to stay in their beds on these cold mornings. Names will be taken down and persistent offenders will face appropriate sanctions. There has already been a marked improvement – so many thanks for your support with this initiative.
The Senior Leadership Team are visiting a number of classrooms over the next few weeks to ensure that the 'Right to Teach: Right to Learn' campaign is steaming ahead. We thank you for your continued support for this initiative. We have already seen a huge majority of students engaged in their learning in a range of lessons which are of a high quality and anticipate seeing a whole lot more! The theme for this week links beautifully into this campaign, reminding students what their role is.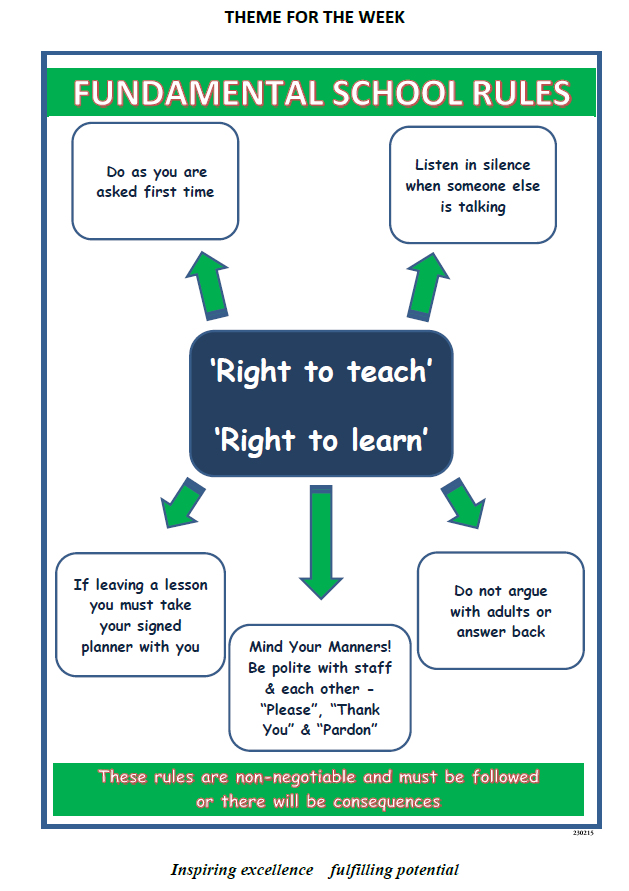 We look forward to seeing a large number of you at school on Wednesday evening for the Year 8 KS4 Options Evening. Next year will be the first time our students have had the opportunity to start their KS4 courses in Year 9. As with previous year groups there is a lot of information, advice and guidance available to help students make their choices, with taster lessons, assemblies and the evening itself. All Year 8 students will also have the opportunity to have an interview with a senior member of staff, to discuss their thoughts on what they might opt for and how these fit into the option blocks.
The week is rounded off with a piano concert in the PAC as part of the 450 celebrations. So plenty of music and culture to see us into the weekend.
Over the next 5 weeks, Year 11 are experiencing a programme of tutorials to prepare them for the examination period this summer. There will be 10 sessions in all ranging from health, diet, memory chunking, the importance of the wording of questions and instructions, mnemonics, revision environments and how to have a positive exam. We hope this will enable students to meet the examinations head on, fighting fit and ready to fulfil their potential.
There's lots to look forward to next week as well. The Y10 Geographers are out and about. This time they are off to the River Kym to complete their controlled assessment. Year 12 have a Careers day on Tuesday 3rd and we have Year 8 Parents' evening on 3rd as well, to further aid the options process.
With just 5 weeks 'til the Easter break, just a gentle reminder that all students are expected to be in the new uniform (with the exception of Year 11) after this holiday. Most of the students are already in our new smarter uniform which has had a huge impact – making the students look incredibly smart and ready to learn.
And so as we steam into this new half term, and with the end still not quite in sight, but speeding towards us here is a quote to keep us on the right path:
'I've worked too hard and too long to let anything stand in the way of my goals. I will not let my teammates down and I will not let myself down.' Mia Hamm
Anna Nightingale
Vice Principal
---