This Week
Home
Hinchingbrooke celebrates 450 years in 2015!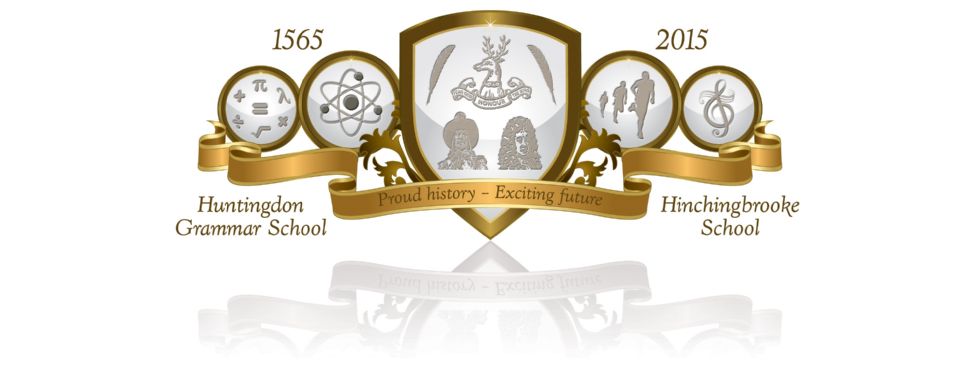 Did you attend Hinchingbrooke School? Sign up to our Alumni page, a safe secure site administered by 'Future First' allowing us to keep in touch. https://networks.futurefirst.org.uk/former-student/hinchingbrooke
Week Commencing 6th July 2015 – Week B
Sports Day was a fantastic event last week – and on the hottest day of the year! The students surpassed themselves in terms of their commitment, effort and behaviour. A special thanks goes to the PE staff and House Leaders for organising this brilliant event. As for the winners…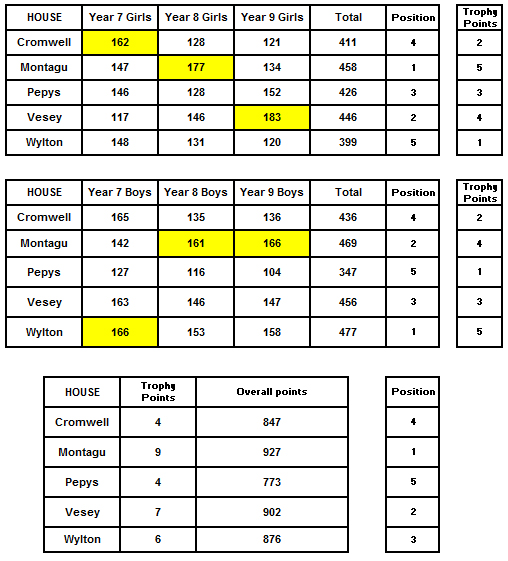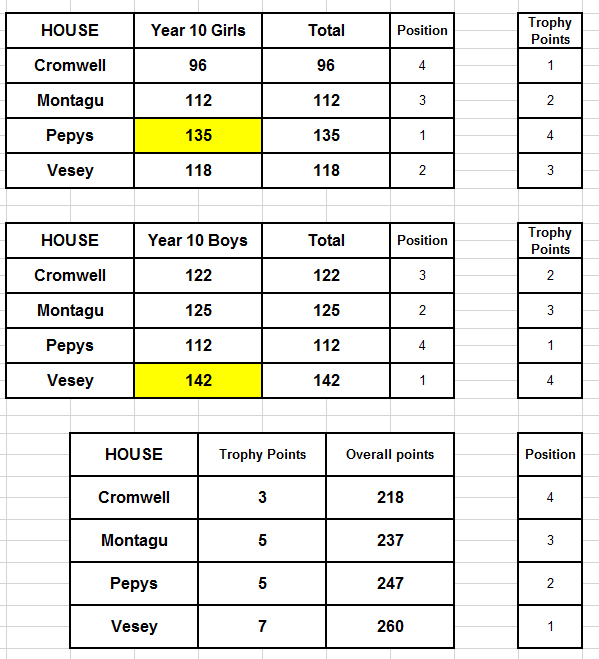 Montagu take the cup in Lower School with Vesey in Second. In Middle School it was Vesey in first place with Pepys in second. There were also many records broken on the day – despite the heat.
In Year 7:
E. Cochrane (Wylton) –Boys' Vortex
T. Preseland (Wylton) –Girls' Vortex
S. Stamford (Cromwell) –Girls' Triple Jump
H.Smith (Cromwell) – Girls' 300m
In Year 8:
J.Batten (Cromwell) – Boys' Long Jump and 100m
In Year 9:
N. Easter (Wylton) – Girls' 300m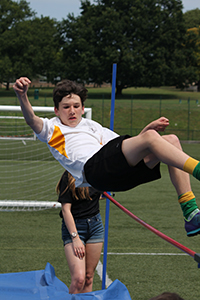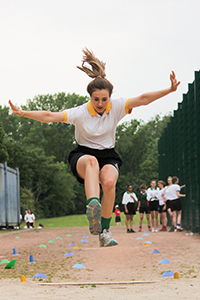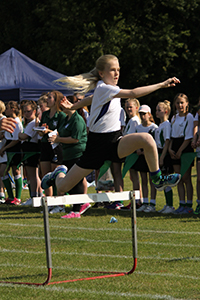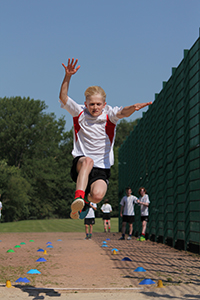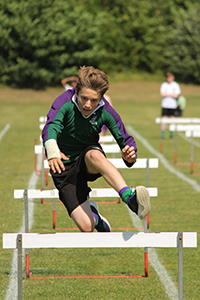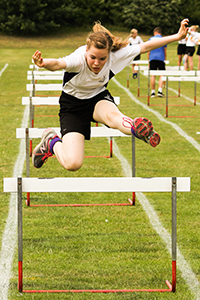 The exam season is officially over…hold up, no, wait, there are MFL controlled conditions this week between Tuesday 7th and Monday 13th July. After that, really, no more exams this academic year.
In the meantime there are plenty of extra curricular activities going on. Of course the Geography Department are out and about – still in Shropshire with Year 10 until Monday. Also out on Monday are the Art Department with the Year 10 artists, who are lucky enough to go and visit the Victoria and Albert Museum. The recent hot weather has been preparation for the students who are off to Malaga for a week starting Monday. Let's hope they take their sun cream and a sun hat! More Art trips on Tuesday to the Tate and the Tate Modern as well as a Year 12 Future Pathways Conference. On Thursday there is a Music in Youth Trip to the NEC and finally Friday through 'til Sunday there is the Silver Duke of Edinburgh taking place. What a lucky lot our students are to have the opportunity to go on so many outings and that the staff are willing to give so freely of their time.
The Interhouse reading Challenge is at an end and I am 'thrilled' to announce the winning house was Vesey, with Cromwell in 2nd, Montagu in 3rd, Wylton 4th and Pepys bringing up the rear! Special mentions to the students who really put their all into it:
Twisha Dudham in LSV4
who read 50 books;
Jan Riego of LSV4
who read 45 and
Felicity Healy in LSV3
who read 26. Fantastic achievements girls! Mrs Nicholls was the staff winner – read 9 books (how does she find the time?).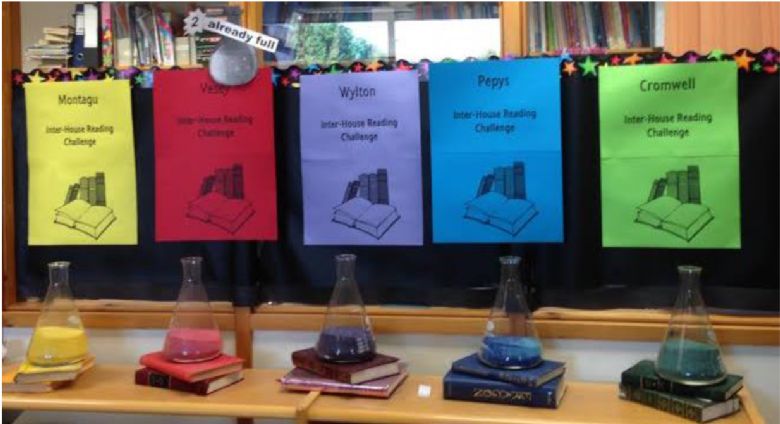 We look forward to the Taster Days for Year 6 this week. The students will be in school for two fun filled days Wednesday and Thursday, with a Year 6 Parents' Information Evening on Wednesday 8th July, with kick off at 6pm.
Events to look forward to in the coming weeks include the fantastic 'Picnic in the House' on Tuesday 14th July. This is an opportunity to see a show case of students work form the Drama, Dance and Music departments, workshops, tours, displays and exhibitions. Doors open at 6:15pm. Glastonbrooke is also almost upon us too. The Hinchingbrooke version of Glastonbury, with bands and a real festival feel takes place on Wednesday 15th July, and is well worth coming along to. We also have the Collapsed Day on 17th July which will be focusing on celebrating the school's 450th year of being an educational establishment. There are some really inspiring plans for the day.
So with so much going on and so much to look forward to it just remains to say...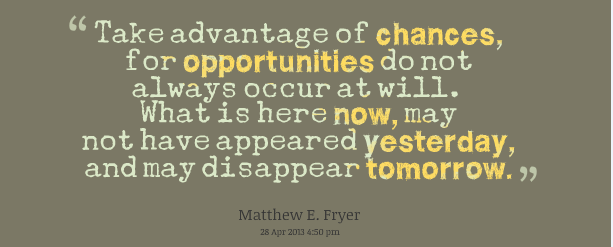 Have a great week
Anna Nightingale
Vice Principal
---