The Scholars Programme
This page is currently awaiting content
The Scholars Programme 2023

At Hinchingbrooke, we are lucky to be one of the partner schools of The Brilliant Club! Below is an outline of what this involves for our Year 9 students.
During Spring and Summer Term, 28 students have been offered (and accepted) the opportunity to participate in the Scholars Programme!
On Friday 20th January, Mrs. Bennett and I had the privilege of taking our first group to the spring term launch event at Oxford University. We had an inspiring day learning about life at university, applications, courses, learning skills and more. Students got to meet older students, who were from comprehensive schools too. We had a tour of Christ Church College and even got to eat lunch in the same dining hall that was used whilst filming Harry Potter!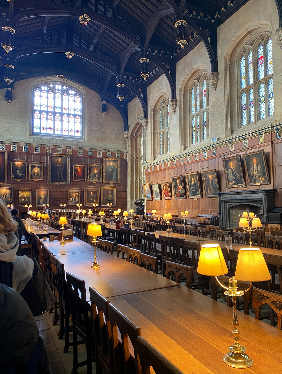 Our Spring students have now finished their tutorials with an enthusiastic PhD student from Cambridge University. They have been exploring nature through Eco gothic literature using text from the Hunger Games and more. Each week they have gathered as a group for one hour to discuss themes, links and the subtleties of the plot and surroundings within different stories. Students have been developing key skills, such as critical thinking, subject knowledge, written communication, and university self-efficacy.
We are so proud of them all, they were given grades ranging from a 1st to a 2:1 and enjoyed another trip, this time to Cambridge's Magdalene College where they received their certificates through their graduation event and another wonderful tour around the college.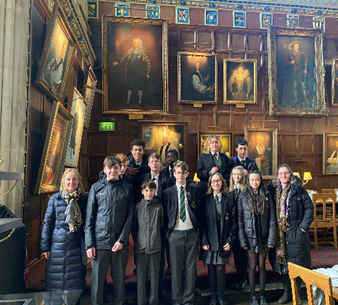 Our Summer group of students have now finished their sessions and received their, yet again, amazing grades. This group looked at Jane Austin; what Literary objects tell us about history? This group are having their Graduation event at Queens College Cambridge, photos to follow.
Please stay posted for upcoming information on The Scholars Alumni and future Scholar's events, which is a very exciting initiative for more students to get involved with.
Huge thanks to Mrs. Gratton who currently runs The Scholars Programme!