Huntingdon Gymnastics Club
A word from Paul Hall, the Head Coach, about the Gym, the Campaign and Harry...
Huntingdon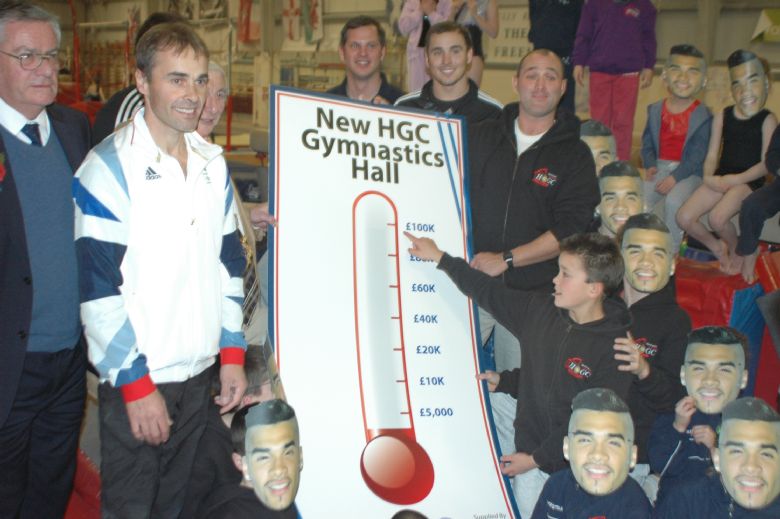 Gymnastics Club is over 30 years old and has grown to be one of the most successful Clubs in the Country. It has trained gymnasts that have won 3 Olympic, 4 World, and over 20 European Medals, and runs a programme that provide sessions for at all levels for over 600 members. Its success has raised the profile of the Club to the extent that the gym is now full to capacity with waiting lists for more people who want to try the sport after watching the London Olympics. The Club has plans to expand in order to cater for this increased demand as well as providing a better environment for its elite athletes to train.
Initial plans for a 4.5 million pound Centre of Excellence following the Beijing Olympics were shelved as being unrealistic, following numerous attempts to secure funding the Club has settled for a scaled down version of the original dream that will cost around £600,000. The Club has a grant from British Gymnastics of £214,000 and, together with a £50,000 pledge from the local Freemen of Huntingdon and numerous smaller donations have raised about half of the money required to make the project viable. A fundraising target of £100,000 has been set in order to offset the potential of a large loan that the local council has agreed to provide if the Club cannot find the remaining amount.
Harry's camping exploits are a vital part of raising money and keeping the focus of achieving the target that will ensure the legacy of quality gymnastics provision in the region for years to come.'

Paul Hall
Head Coach