HBK App!
Download our new School App and pick up important messages instantly!
We've very pleased to announce that we now have our own school mobile App which you can now use to receive school messages!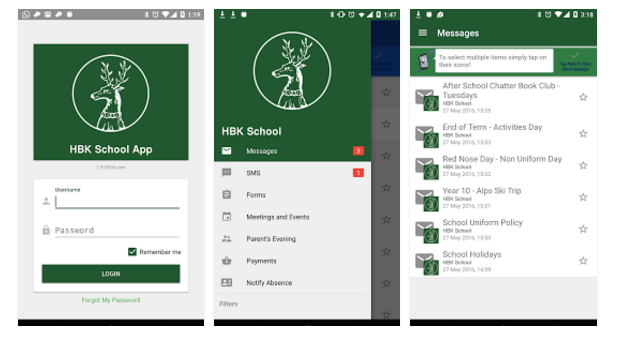 We'd like to encourage ALL parents to download our school App as there are a number of benefits both to you and for our school:
It's free for you to download!
All school messages will be sent securely
No need to search through a busy email inbox for important messages
Read and respond to school messages at work, at home or on the go
Every message sent arrives as an instant alert on your mobile

To download the App for free from either the Apple APP store or the Google Play Store or simply search HBK School App
Please note, you will need to be registered on ParentMail in order to access the App and will login with their existing account details.
If you have previously been using the ParentMail App, you can continue using it, or simply delete it and download the School App. Whichever App you choose to use you will continue to receive messages from us as you have done previously.