Apprenticeships
For the latest information on apprenticeships see the links below.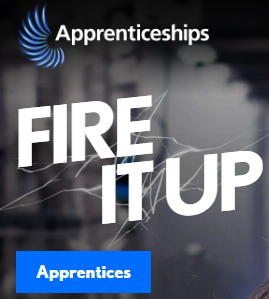 Fire It Up is a new government website that has been launched to support apprenticeships.
The National Apprenticeship Service (NAS) supports, funds and co-ordinates the

delivery of Apprenticeships throughout England.
Orangeo is a free resource website set up by a current apprentice (ex Hinchingbrooke student) to promote the positives of Apprenticeships. We aim to inform young people to the advantages of Apprenticeships and help them to become more informed and positive towards Apprenticeships. The name 'Orangeo', pronounced 'Orange-geo', has no relevance to apprenticeships and it is only used as a site name. This website is not for profit. If you have any issues with the site, have feedback or simply wish to contact us, please visit our contacts page, where we will be pleased to hear from you.

Cambridge Regional College is one of the Top 20 UK Apprenticeship Training Providers. Our aim to provide excellent training, support and guidance throughout a young person's Apprenticeship programme. We work hard to match apprentices to the right employers and jobs, maximising their potential to develop their skills giving them the best possible start to their career.