A word from Mum
Is Harry OK? He's only little and it's been so cold out there!
We had a chat with Mum to find out if Harry is ok...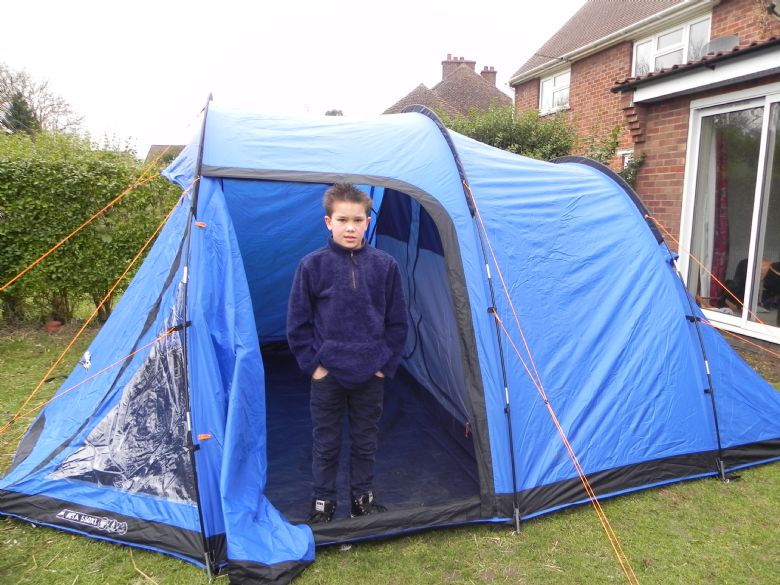 Harry's camping has gone really well so far, he is up to 6 months on 24th February so that will then be a countdown to the end and the nicer weather ahead. We did buy Harry a really good sleeping bag for the winter, so he has a little camp bed a carry mat on top a sleeping bag, pillow and a blanket or duvet. He has a tin of biscuits that his Nanny keeps buying him and he treats himself to one each night. Harry also has a pack of cards, a whistle and normally his penknife or bow & arrow (just in case)!!!
The weather has not caused too much trouble and the freezing temperatures were fine as he just put a few layers on. Whilst most were worried about the snow, Harry just got very excited about that despite the fact we had to keep shaking the snow of the tent as it was making it collapse. Harry wanted us to leave it on so it was like an igloo!
The worst weather is the wind and rain as the sleeping compartment on Harry's tent was quite small and he got a bit wet a few times. When it's windy Harry said it gets quite scary the noise from the trees and the tent shacking and when it's raining it's very noisy. But a huge thanks to Vango as they have just given Harry a wonderful new tent so fingers crossed he won't be getting wet anymore.
This recent bout of weather has not bothered Harry at all. In fact he had a couple of friends for a sleepover on Friday night when it was snowing, and they seemed to have fun. Well I know they had fun as now lots of friends are asking to come for a sleepover!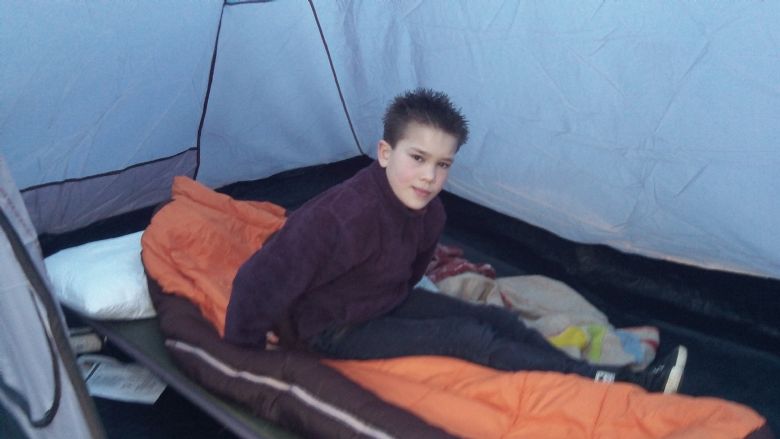 Harry's friends are really helping to keep his spirits up. Harry came home with a bag full of goodies that his form had given him to keep him going which had things like a bag full of sweets and an Argos voucher which he really appreciated. He was delight to have something for himself. Also a few friends had given him there spare change they had in their pockets to put onto justgiving which was so kind of them. He also gets odd little treats when he gets recognised. He did a performance in the Talent Show which he was very nervous about doing but really pleased he did it in the end. It was funny as that evening we sent Harry & Elliot (his brother) down to the Chinese take away in the village and a lad who works there had watched Harry do his performance and thought it was so good he gave him some free extras!!
It is great news that Harry has smashed his target and he is absolutely delighted as he never really thought he would make it. We are now going to move it to £5000! Bit optimistic but if he does not reach it, he doesn't mind as he has already achieved what he originally set out to get.