Celebrating Sports Leadership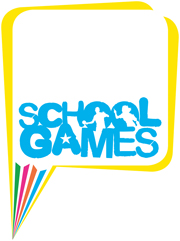 Two teams of Hinchingbrooke School students have recently won a prestigious award in National Media Competitions. They have been invited to work at the National Finals of the School Games to be held on the Olympic Stadium in May.
Four students will attend a residential media camp in preparation to work at the Level 4 National School Games Finals that will be held at the Olympic Park on the 9 May. They will be given press passes to the Olympic venues and attend workshops from BBC presenters and professional sports photographers.
This week Hinchingbrooke Sports Leaders will be supporting two primary school events:
On Tuesday 20 March Hinchingbrooke School has been invited to provide sports and media leaders for the County (Level 3) Primary School Games Tag Rugby Finals to be held at St. Neots Rugby Club. This prestigious event is the first of the National programme of County School Games Finals and Hinchingbrooke School is one of only 2 schools invited to provide sports leaders.
---